After 22 years Homefront Ice Cream is asked to move out
After 22 years Homefront Ice Cream is asked to move out
Building owner asked only one business to vacate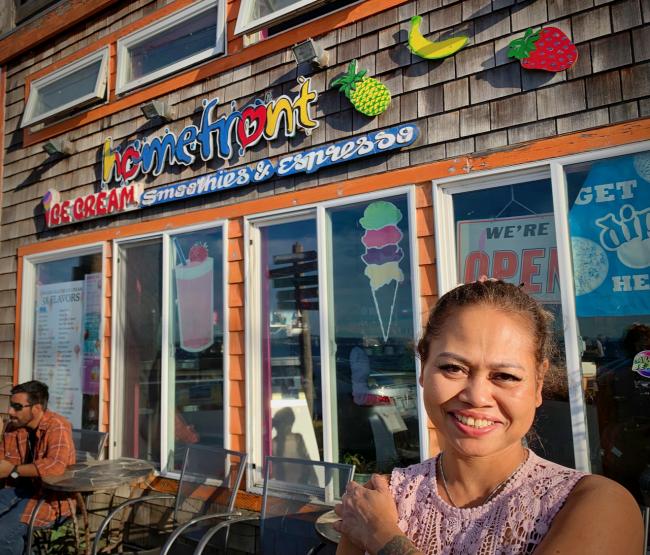 Sat, 09/24/2022
Homefront Ice Cream, a fixture on Alki Beach at 2622 Alki Ave SW for the past 22 years will be gone as of Oct. 31. Owner Savary Ou, who came to the United States from Cambodia when she was eleven, has grown the business steadily over the past two decades, now offering more than 58 flavors of ice cream, smoothies and espresso.
Ou said, "The owner told me out of the blue last May that he wanted me out by July. I said no. I told him, 'Are you crazy? That's my busiest season,' so I got him to extend it to Oct. 31."
The building owned Ho Kwon Young is home to the Alki Surf Shop, and the Brocante Beach House but according to Ou, only her business has been asked to leave.
For now she is attempting to find another beach location and is attempting to negotiate for the space next to Gyros on Alki at 2716 Alki Ave SW, but nothing is certain at the moment.