Fire damages entrance at Smoke Town in White Center
Fire damages entrance at Smoke Town in White Center
Boombox employees next door helped save the business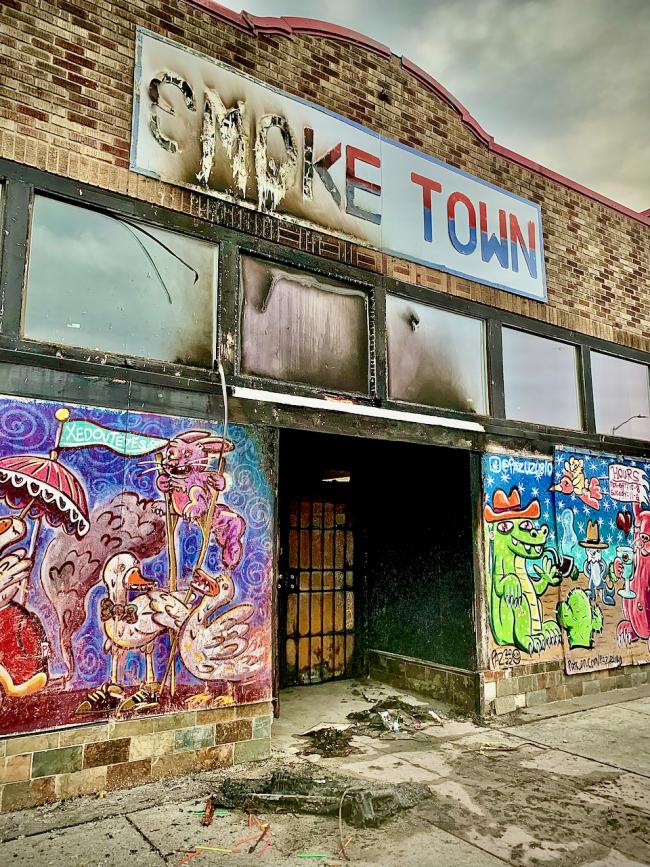 Wed, 09/28/2022
911 was called around 1:41 am for a fire at Smoketown at 9616 16th SW in White Center on Wednesday Sept 29. The business sells tobacco and related products.
According to the business owner Paul, "Apparently it was a transient who set the fire and might have been smoking meth or something. The staff at Boombox, next door are heroes. They came with buckets of water and put it on the fire until the fire department got here. They saved my business!"
More than 13 units responded to the blaze which appeared to be confined to the entrance to the business and which damaged the wood entryway, broke the glass, and damaged the store's sign.
The business will open as soon as possible, perhaps in the next five days if they can get the damage repaired well enough.