Distracted driving causes rollover, woman sent to hospital
Distracted driving causes rollover, woman sent to hospital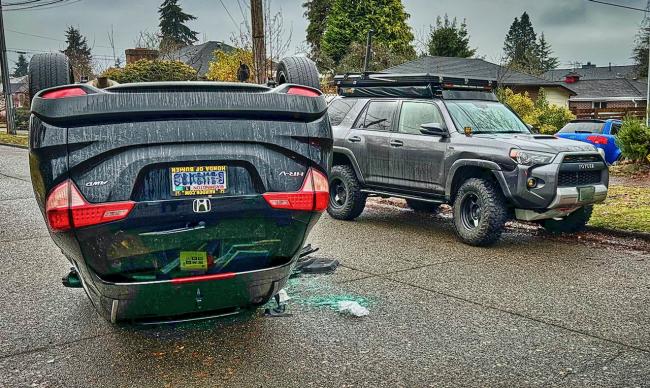 Sun, 12/11/2022
A woman in a Honda SUV was heading eastbound on Trenton street SW in the 3600 block  just before 8:30 am on Sunday when her vehicle struck a parked Toyota truck, causing her vehicle to rollover.
Witnesses at the scene said they were told by police that she had been reaching for a coffee cup when her car veered on the narrow street. The impact also snapped the axle on the truck. 
The female driver was taken to Harborview for observation.