Public invited to comment on zoning modifications at West Seattle High School 
Public invited to comment on zoning modifications at West Seattle High School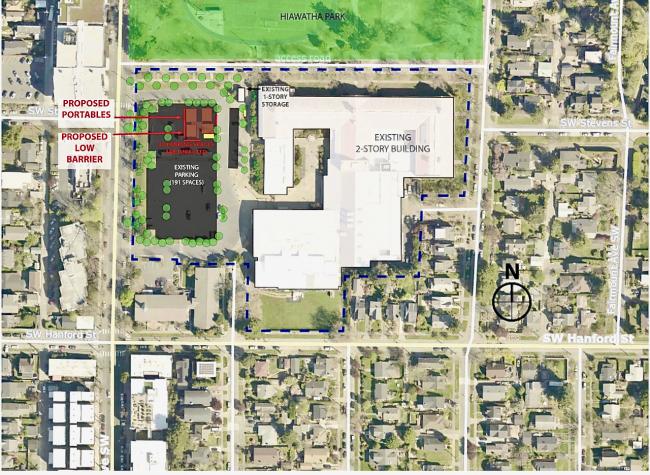 Thu, 01/19/2023
Information from the Seattle Department of Neighborhoods
The public is invited to share its feedback regarding the development plans for West Seattle High School located at 3000 California Ave SW, Seattle, WA 98116. The Seattle School District is requesting modifications (also known as "departures") from City zoning regulations per Seattle Municipal Code, SMC 23.51B, and the Public School Departures Process, SMC 23.79.
1) Reduced vehicular parking quantity
Departure #1 requests to reduce the previously allowed departure parking count of 191 parking spaces down to 161 parking spaces, a reduction of 30 spaces. This departure is necessary to allow for the proposed placement of 4 portable classrooms and associated ramps and landings, bike parking, and reconfiguration of the parking lot. All existing ADA parking which includes 4 standard ADA stalls and 2 van ADA parking will be left in place.
2) Amended bicycle parking performance standards
Departure #2 requests to not require the full weather protection for all required long-term bicycle parking. This request is based on the bicycle parking being installed at this location is being added for the temporary portable classrooms. If the portable classrooms are removed in the future, the School District would plan to remove the bike parking stalls and enclosure being installed for them from the site and convert this area back into the previous parking stalls that are proposed to be removed to install the 4 portables classrooms. This would bring the parking quantity back up to the previous vehicle parking count of 191. As part of this project, 12 bike stalls will be installed in a locked enclosure, but to reduce the permanency of the structure, the School district would prefer to only use fencing for the enclosure. Having to provide the full weather protection would require additional financial burden to the School District that is out of proportion with the limited cost scope of this project.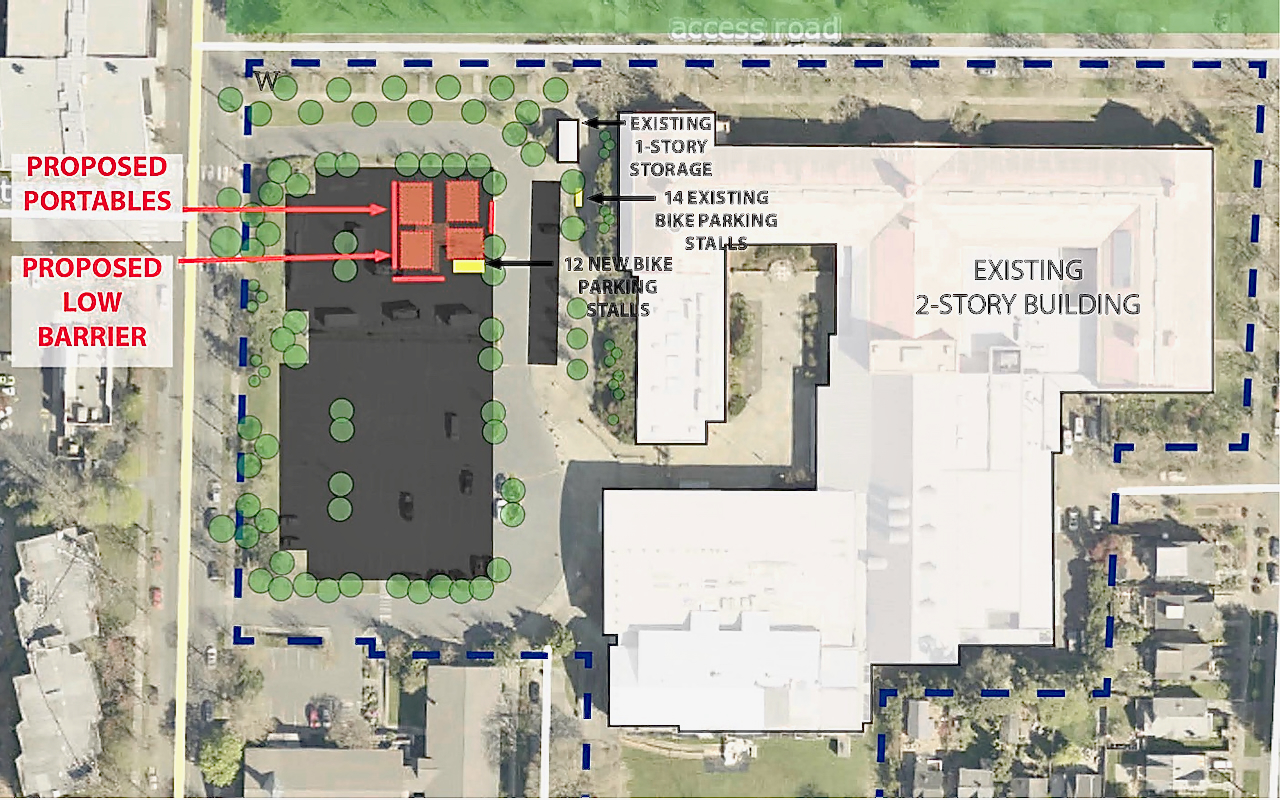 The Seattle School District has a detailed presentation of the modifications which you can view on the Seattle Department of Neighborhoods website.
Upon receiving your feedback, the comments will be shared with the Director of the Seattle Department of Neighborhoods. After review, the Director will provide their recommendations regarding the proposed departures to the Director of the Seattle Department of Construction and Inspections for the final decision.
Please submit your written comments by Friday, February 17, 2023, to:
Nelson Pesigan

E-mail: Nelson.Pesigan@seattle.gov

Mailing Address:  Seattle Department of Neighborhoods

PO Box 94649  Seattle, WA  98124-4649
For additional information, visit our website or contact Nelson Pesigan at 206-684-0209.
The Major Institutions and Schools Program provides a way for neighbors of Seattle's hospitals, universities, and colleges to be directly involved in the development plans for those institutions to ensure neighborhood concerns are considered when those plans are made. It is a program of Seattle Department of Neighborhoods.