HERBOLD: SDOT releases final Reconnect West Seattle report
HERBOLD: SDOT releases final Reconnect West Seattle report
Sat, 01/28/2023
SDOT has released the 4th quarter 2022 Reconnect West Seattle report.
This will be the final quarterly report for the program developed to ameliorate the closure of the West Seattle Bridge in West Seattle and the Duwamish Valley communities.
64 of 70 Reconnect West Seattle projects have been completed, and 56 of 64 Home Zone project elements in South Park, Highland Park and Georgetown.
Here are upcoming projects.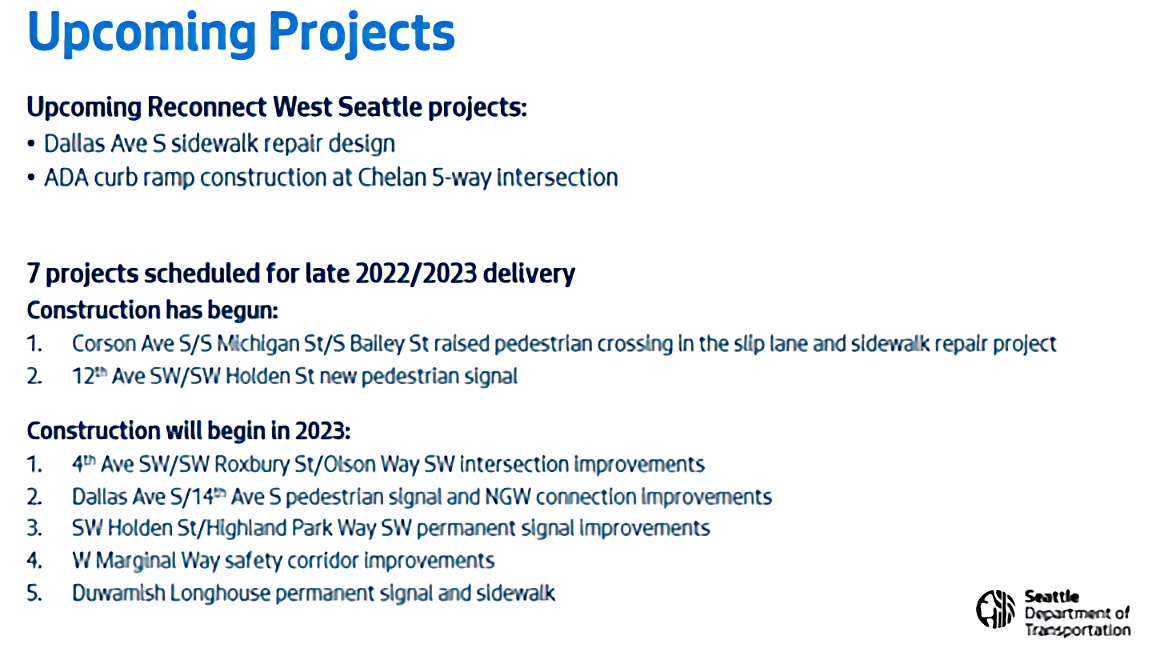 The design was completed: for intersection improvements at Dallas Avenue South and 14th Avenue South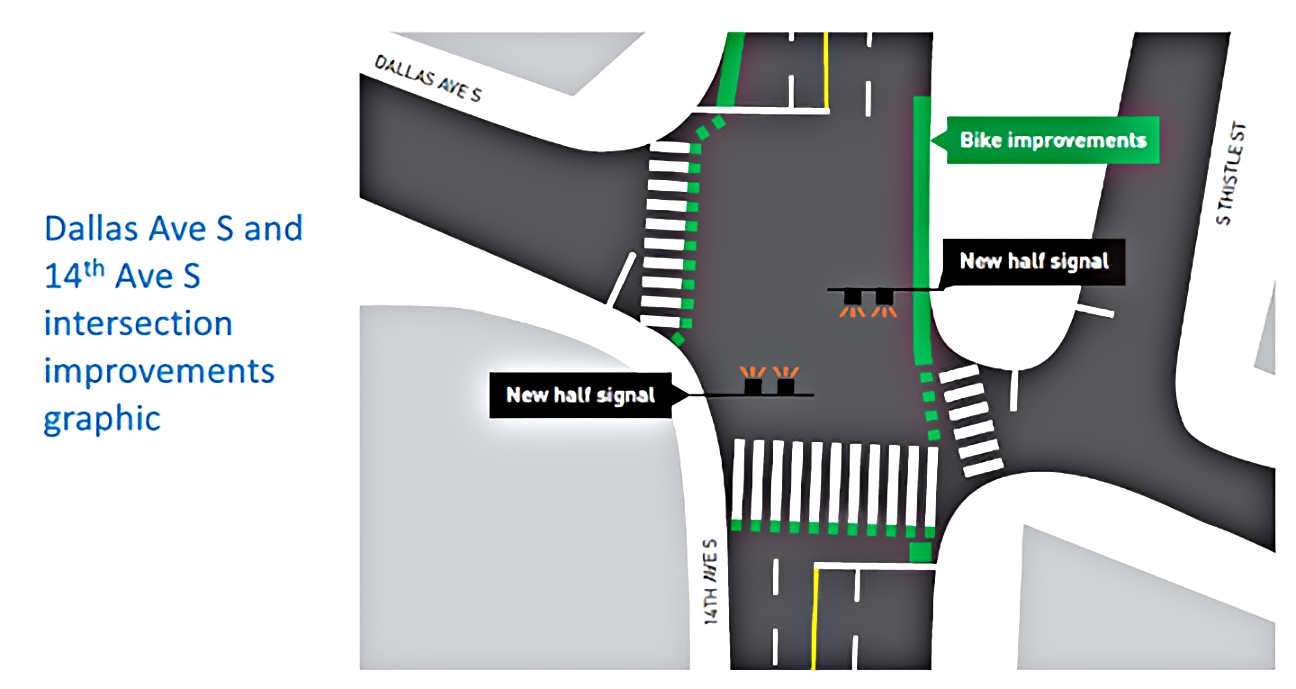 Here are the remaining Home Zone projects: