Sunken sailboat to be raised Feb. 10
Sunken sailboat to be raised Feb. 10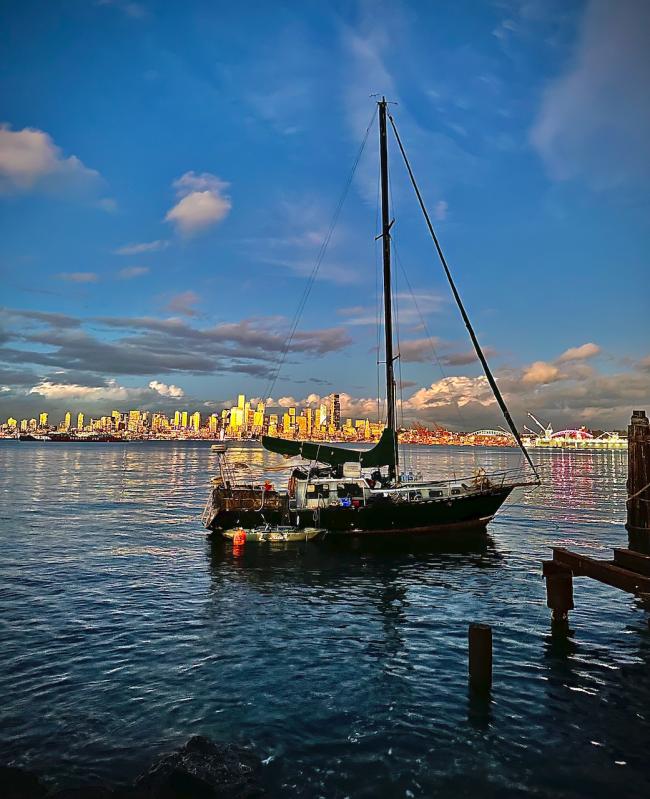 Fri, 02/03/2023
A 38 foot steel hull sailboat called the Skookum that was tied up just south of Salty's on Alki and apparently abandoned in October of 2022, sank after high winds buffeted it in November.
A Westside Seattle reader said, "I was kayaking over the top of it the other day and noticed a sign posted on the dolphin it was tied to.
The posting said the Department of Natural Resources is going to raise it on Feb 10th 2023.