Kenyon Hall Cabaret is set for Feb. 10
Kenyon Hall Cabaret is set for Feb. 10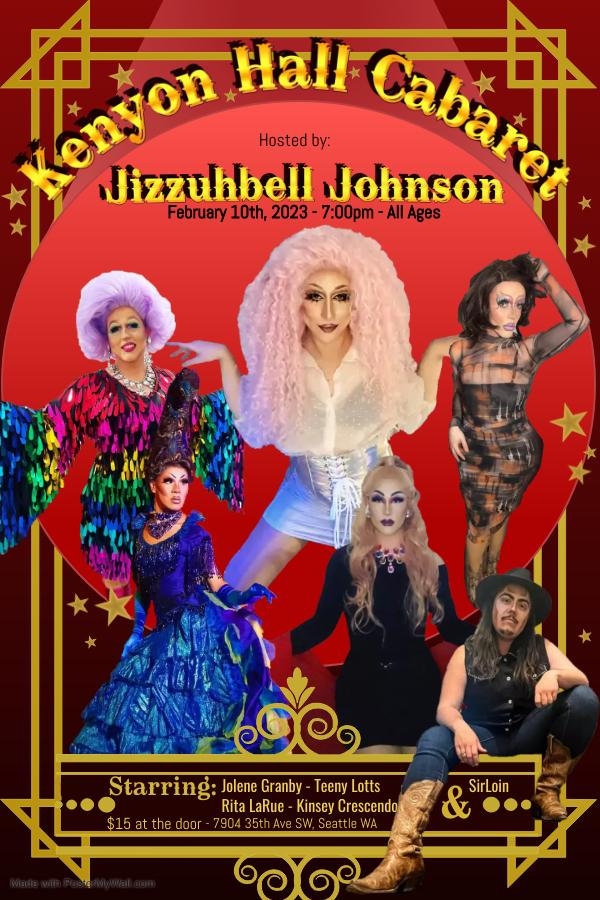 Sun, 02/05/2023
Kenyon Hall Cabaret
Friday February 10, 2023
Doors @ 7:00pm
Performance @ 7:30pm
A Drag Event for All Ages
 

Kenyon Hall Cabaret is a night not to be missed! The night will be filled with dance, song, games and chance to connect with community. The core of this group has big plans in bringing the Drag experience to the Kenyon Hall neighborhood. While many of those ideas and plans are under development the Kenyon Hall Cabaret is a great jump start to getting to know some Local Drag Artists who, through time bring you down the rabbit hole of Performance art.

AND - Catch some of the Queens next door at Locol prior to doors opening or during intermission for some mingling and fun!

 

Check more out from them Here!