West Seattle author's story of 9/11 will be shared live at Log House Museum March 9
West Seattle author's story of 9/11 will be shared live at Log House Museum March 9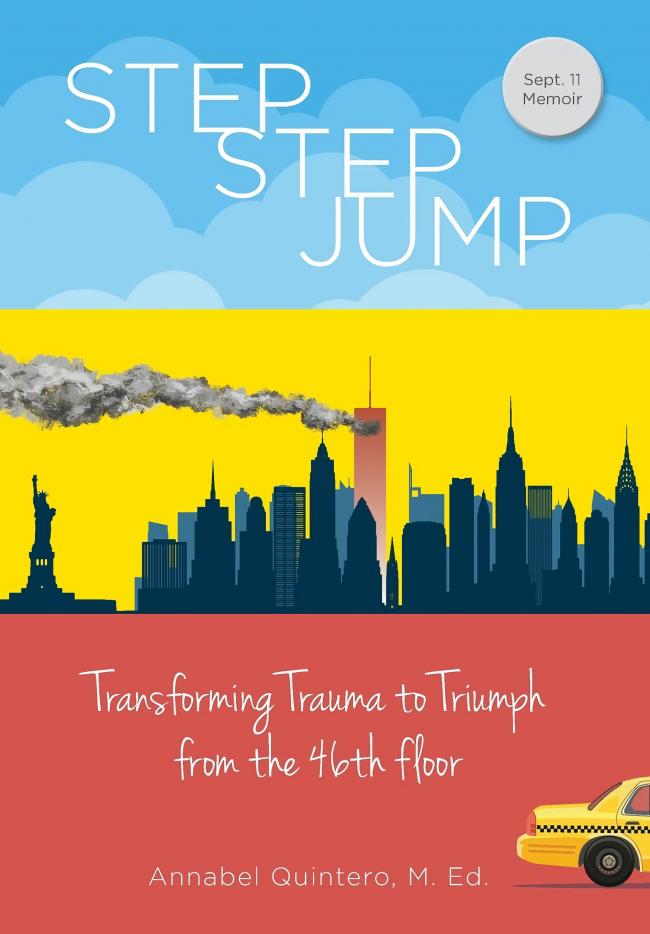 Wed, 03/08/2023
Annabel Quintero will be the guest speaker at the Southwest Seattle Historical Society's Words Writers and Southwest Stories March 9.  Quintero's book, "STEP, STEP, JUMP: Transforming Trauma to Triumph from the 46 Floor", is an in-depth, first-person account of escaping the 46th floor of the Tower One of the World Trade Center on 9/11, but it is not only a story of that day.
This book is a fascinating examination of the American-Immigrant experience, a study of spirituality in a secular world, a look at divine intervention, and an exploration of empathy against the backdrop of the financial and societal forces that shape the globe. A rich source of inspiration for others who want to drive radical positive change in their own lives.
 Quintero a West Seattle author and resident is a Speaking coach, DEI strategist & is a Husky who holds a Master's in Education Policy & Organizational Leadership. She is inviting the community to in-depth discussion, read the book or listen now to the audiobook beforehand.

The presentation will be via Zoom and in person at the Log House Museum (3003 61stAve SW in West Seattle). March 9 at 6pm
 

IN PERSON: Please register for this event by CLICKING HERE

VIA ZOOM: Please register for this event by CLICKING HERE

You're invited to support the Log House Museum and its programs.
Quintero's debut memoir combines riveting storytelling, compelling insight, and triumphant lived experience to bring depth and meaning to one of modern times' greatest tragedies, and beyond.
Raised by Ecuadorian immigrant parents in the Pacific Northwest, Quintero had always dreamed of pursuing her passions in the city that never sleeps. But she never imagined that experiencing the real life nightmare of one of the deadliest attacks on US soil would lead her down a path rich with history, heart, and all that it means to be human.
Step, Step, Jump is named after the way her feet raced down the stairway of the Twin Towers on that fateful fall morning. It is also a life philosophy formed in the months and years that followed, a map for processing trauma and harnessing one's true potential.