Australian band The Church will be live at Easy Street Records March 18
Australian band The Church will be live at Easy Street Records March 18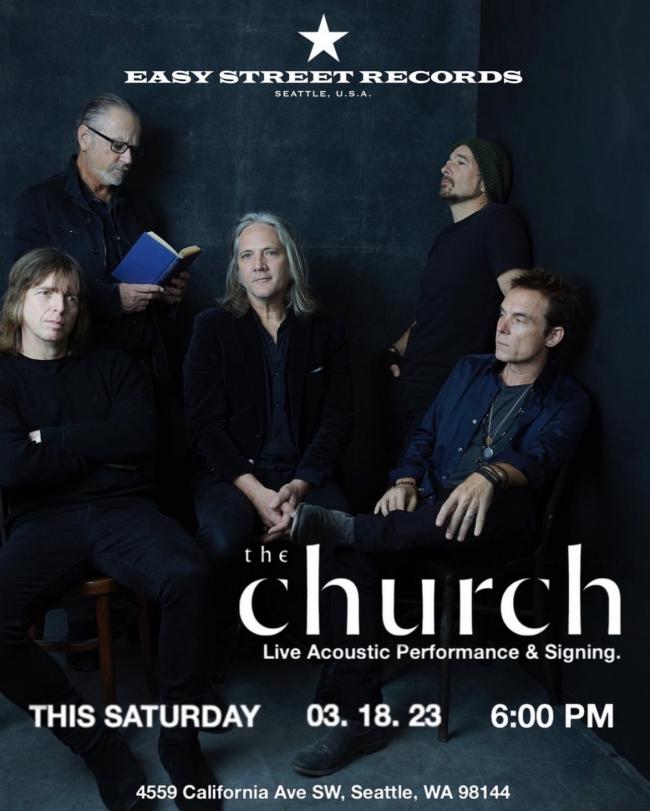 Wed, 03/15/2023
Australian band, The Church will be appearing live for an in-store performance at Easy Street Records on March 18 at 6pm. The band is celebrating 43 years since their formation, and are embarking on an extensive world tour performing new music and songs from their 26 album career. 
Entry to the event is by visiting EasyStreetonline.com and ordering a copy of their newest album "Hypnogogue" on CD or vinyl. That gets you a wristband to guarantee entry.
Easy Street noted that The Church has been a favorite from the early days of the store and Northwest radio stations KCMU, KEXP, KJET and KNDD have all played and supported the band.