Sunken sailboat finally raised by Global Diving and Salvage
Sunken sailboat finally raised by Global Diving and Salvage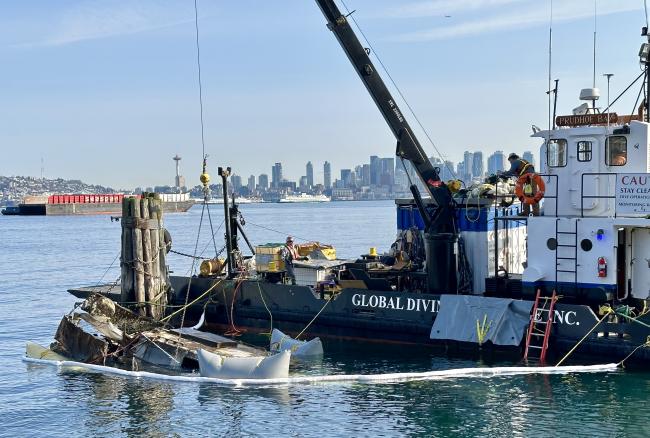 Fri, 03/17/2023
The 38' Skookum, a steel hulled sailboat that was abandoned by it's owner and subsequently sank just off shore on Harbor Ave SW has been raised.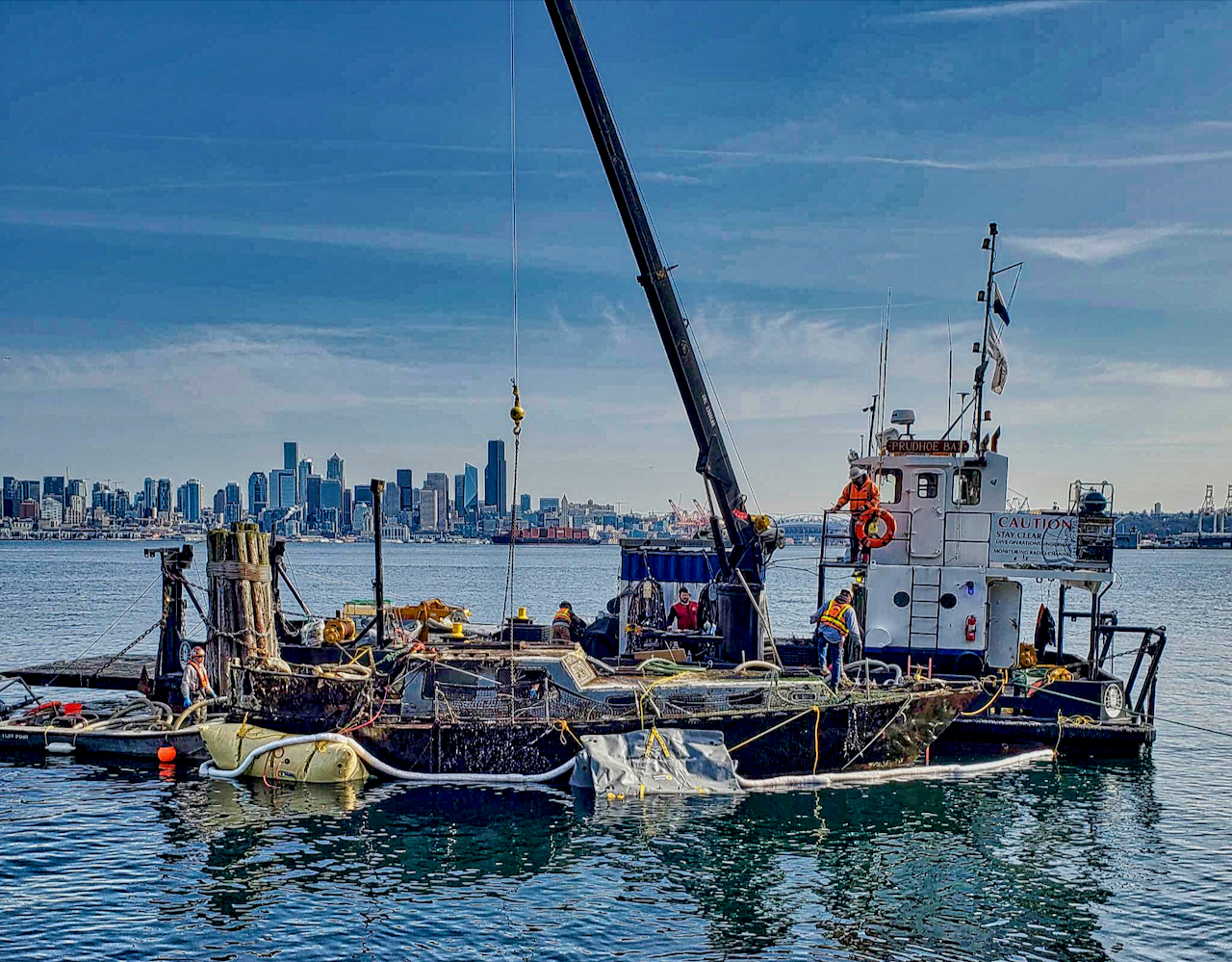 The owner was allegedly arrested, in October of last year according to area neighbors who witnessed the event. There is no corroborating information about his identity or why he abandoned the craft which was illegally moored just south of Salty's on Alki near the street end park.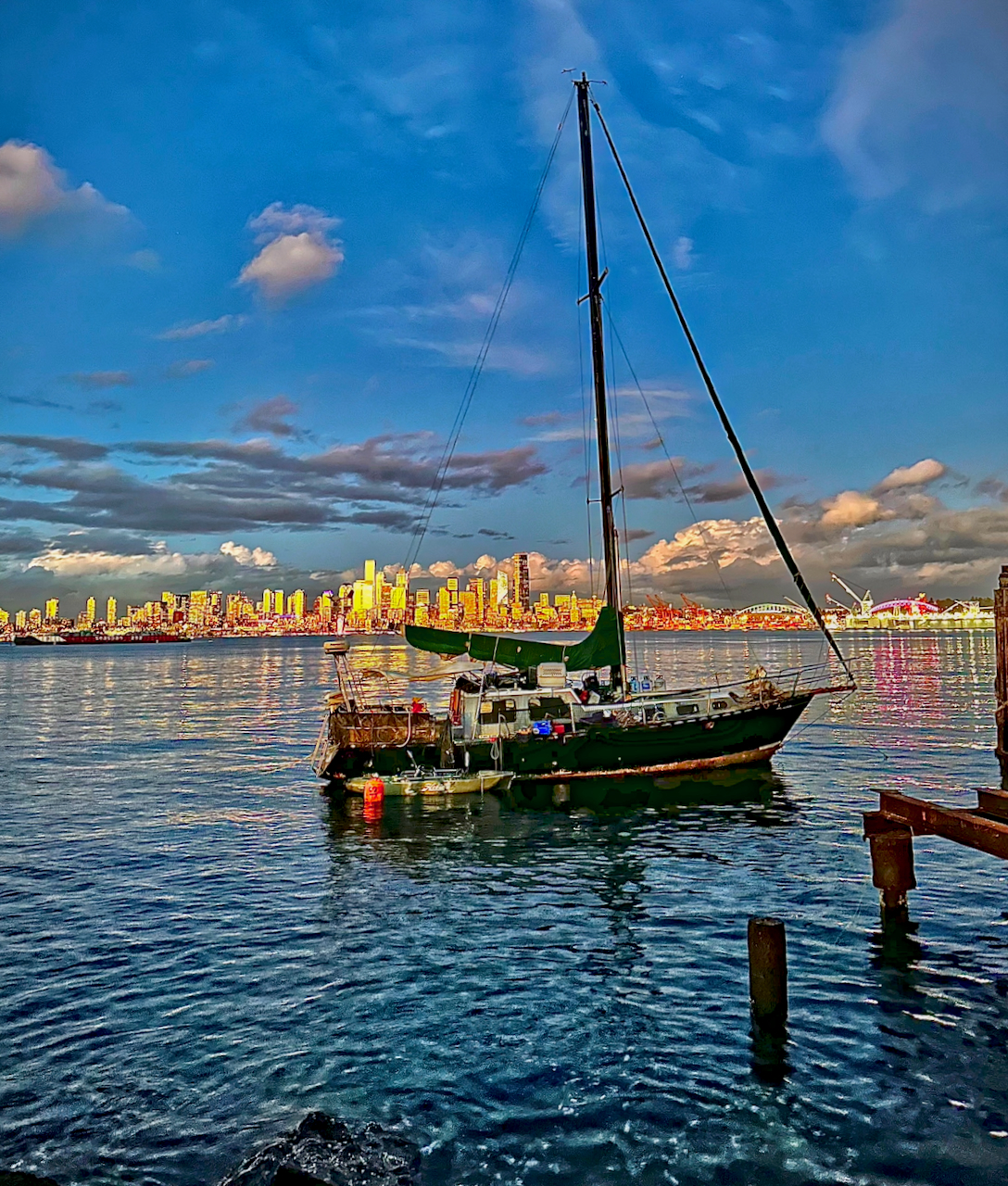 High winds and waves eventually capsized the Skookum and it sank in about 40 feet of water, its mast visible at low tide.
The Department of Natural Resources noted it a a navigational hazard and posted notice in early February on a nearby piling that they planned to raise and remove it.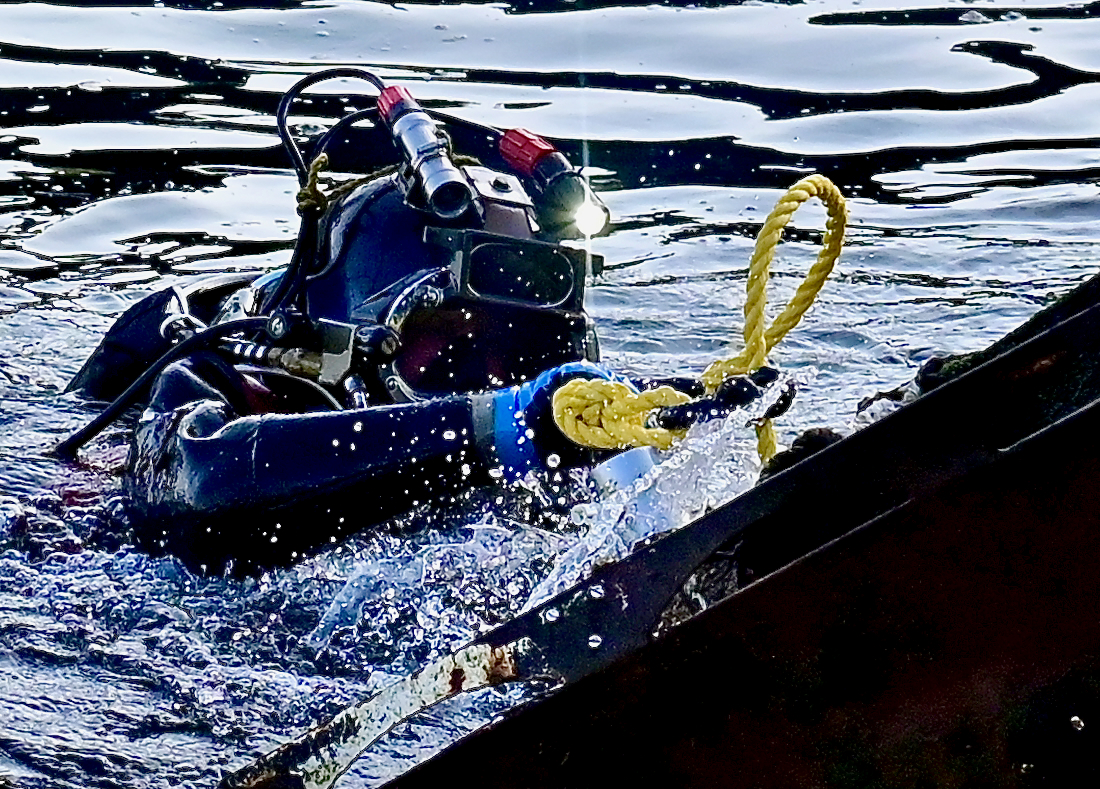 Finally on March 16, Global Diving and Salvage began the process with a diver, removing parts of the boat including the sails and other part of the boat structure such as the mast. On March17 they sent the diver down again to put inflatable floats in place around the hull to lift it to a point of positive buoyancy before towing it away to a scrap yard.