Yen Wor Village says good bye; After 60 years the doors of West Seattle's oldest Chinese restaurant close forever
Yen Wor Village says good bye; After 60 years the doors of West Seattle's oldest Chinese restaurant close forever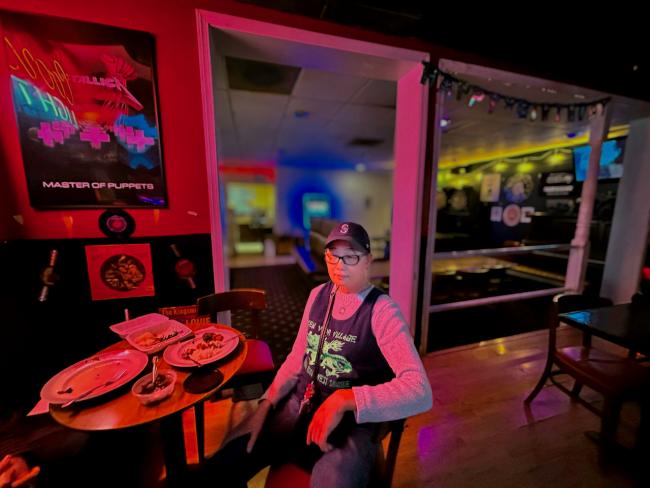 Wed, 03/29/2023
The most popular karaoke song at the Yen Wor Village in West Seattle for the last few years has been "Don't Stop Believing." by Journey.
But despite the belief of thousands of loyal fans, the Yen Wor will close its doors for the final time after 60 years in operation on March 31. The last night of actual operation is Wednesday, March 29.
Operated since 1989 at 2300 California Ave SW by Gary and Wendy Wong, the Yen Wor was an American/Chinese style restaurant with combination meals, pleasant sit down dining, and fortune cookies at the end. But over time the Yen Wor changed, relying more on the lounge to make money. With few improvements made to the interior it transitioned into "dive bar" status. In a sense the Wongs wore that moniker with pride. After all people loved it, and countless birthdays, bachelor and bachelorette parties, and other celebrations would end up there, with friends and family singing at the top of their lungs. Their reputation as the place for strong drinks and late night fun was well known.
But then the restaurant fell victim to an unfortunate series of events.
When the pandemic arrived in early 2020 they had already cut back on indoor seating for the restaurant but were doing reasonably well with take out. They had a huge following for their Karaoke business. The bar featured a stage, with a mirror ball, colorful lights and a dance floor. It meant for those looking to get their drink on and sing until they were hoarse, the Yen Wor was the place to make those memories.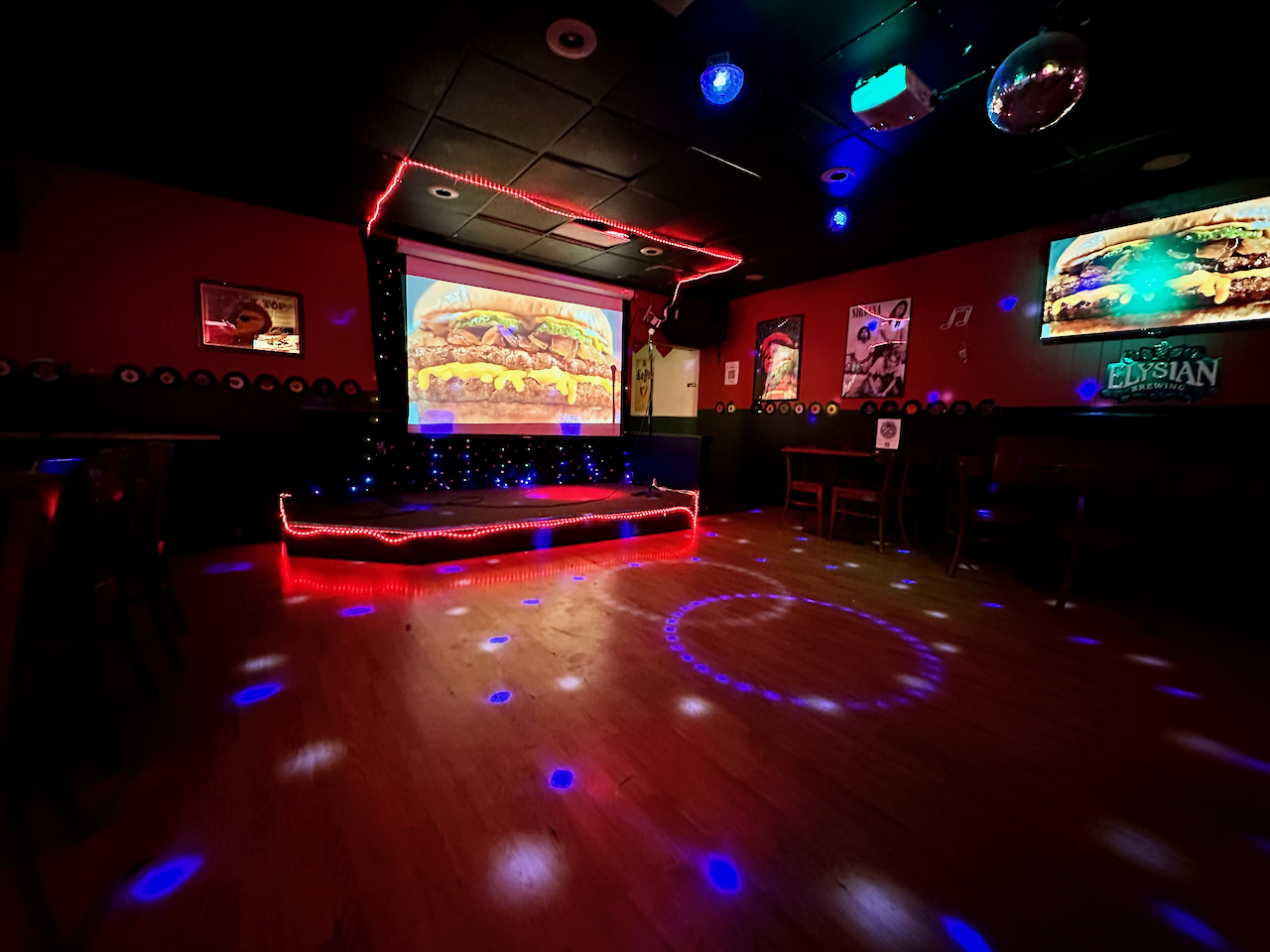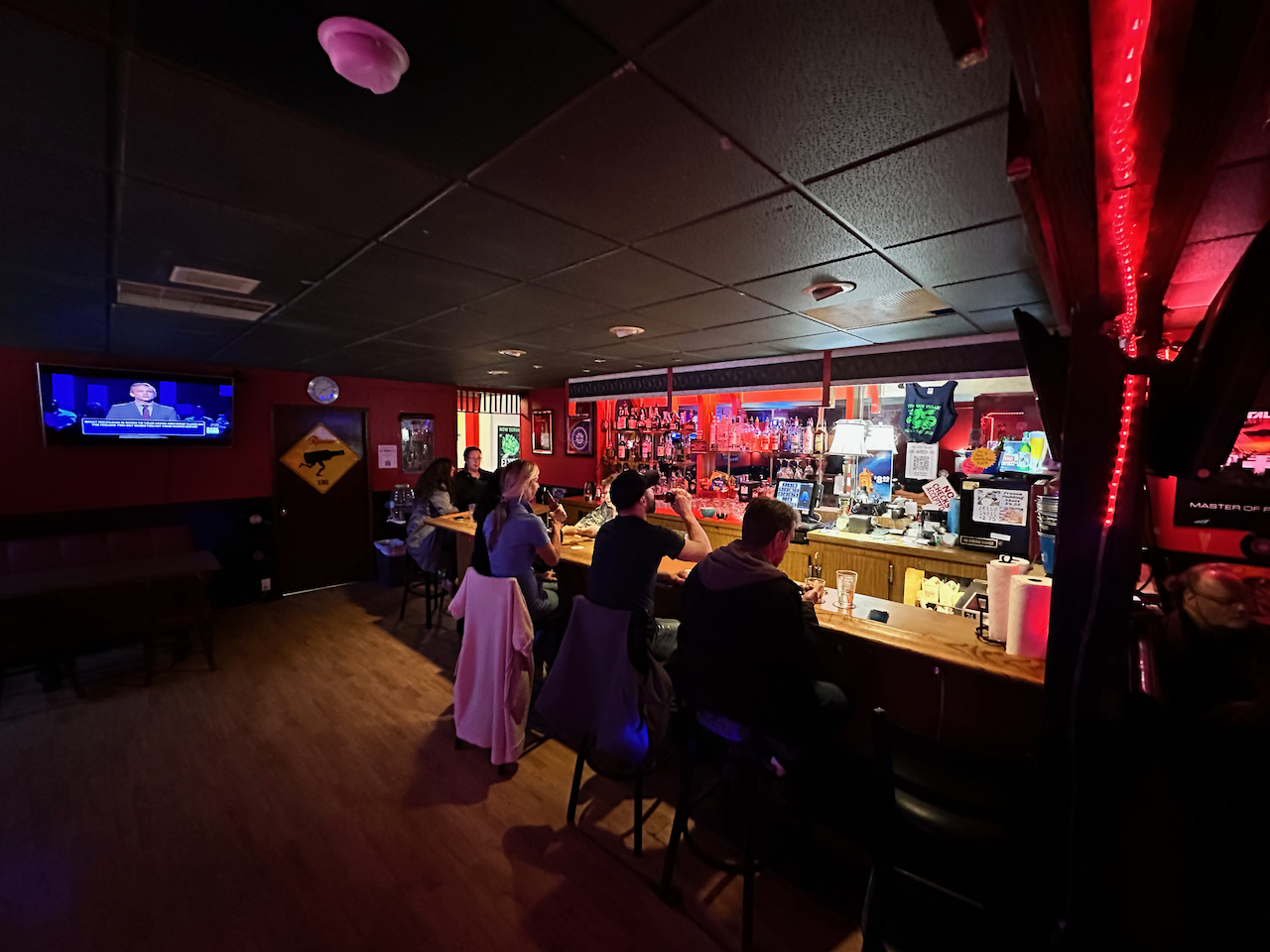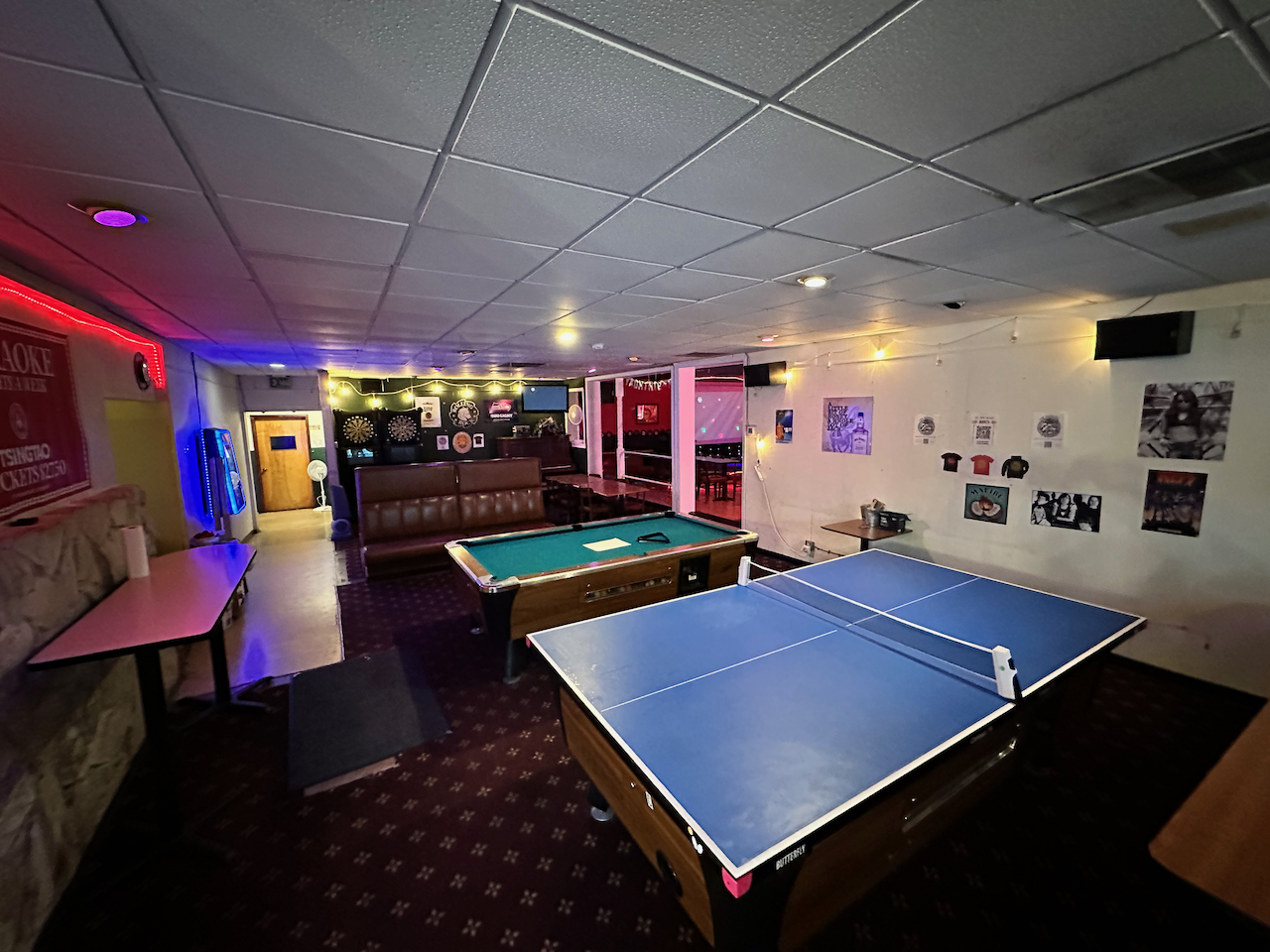 The pandemic meant that the bar business was gone, and there was zero indoor dining, no karaoke nights. They struggled. The rent was high for a building in need of serious upgrades.
But then things got even worse.
In November of  2020 Gary went in for a routine flu shot and tested positive for Covid and was hospitalized, He went into the ICU, and was put into an induced coma, then put on a ventilator and given a tracheotomy. While fighting Covid, Gary had a stroke and lost 90% mobility on his right side.
He was sent to a rehabilitation facility in Shelton, Wa. in Feb 2021 after a month long stay in ICU.
As if Gary's illness were not serious enough Wendy had an accident while walking the dog, hit her head, and broke the bones in the top of her spine and bottom of her neck requiring extensive surgery or her spinal cord including vertebrae fusion w/ pins in her neck. She also broke some teeth.
She still suffers nerve damage, it's hard for her to walk since her fine motor skills are gone and she has a loss of head/neck mobility.
Gary will likely stay in a wheelchair; he needs ongoing care. Both Gary and Wendy are still in physical and occupational therapy, cannot drive, and require ongoing medication.
But Wendy is tough. In fact she's been at the restaurant frequently helping where she could.

Sons Larry and Issac jumped into action and took over the reins making changes to the menu and working to build business. They got support from across West Seattle with donations pouring into a GoFundMe page and benefit performances from local musicians including Brent Amaker and the Rodeo.
But despite the help they were behind financially. Business was still struggling to rebound from the one-two punch of the pandemic and the closure of the West Seattle Bridge.
Facing the dilemma Larry said, "It came down to paying rent or buying the operational supplies for the week or paying the employees.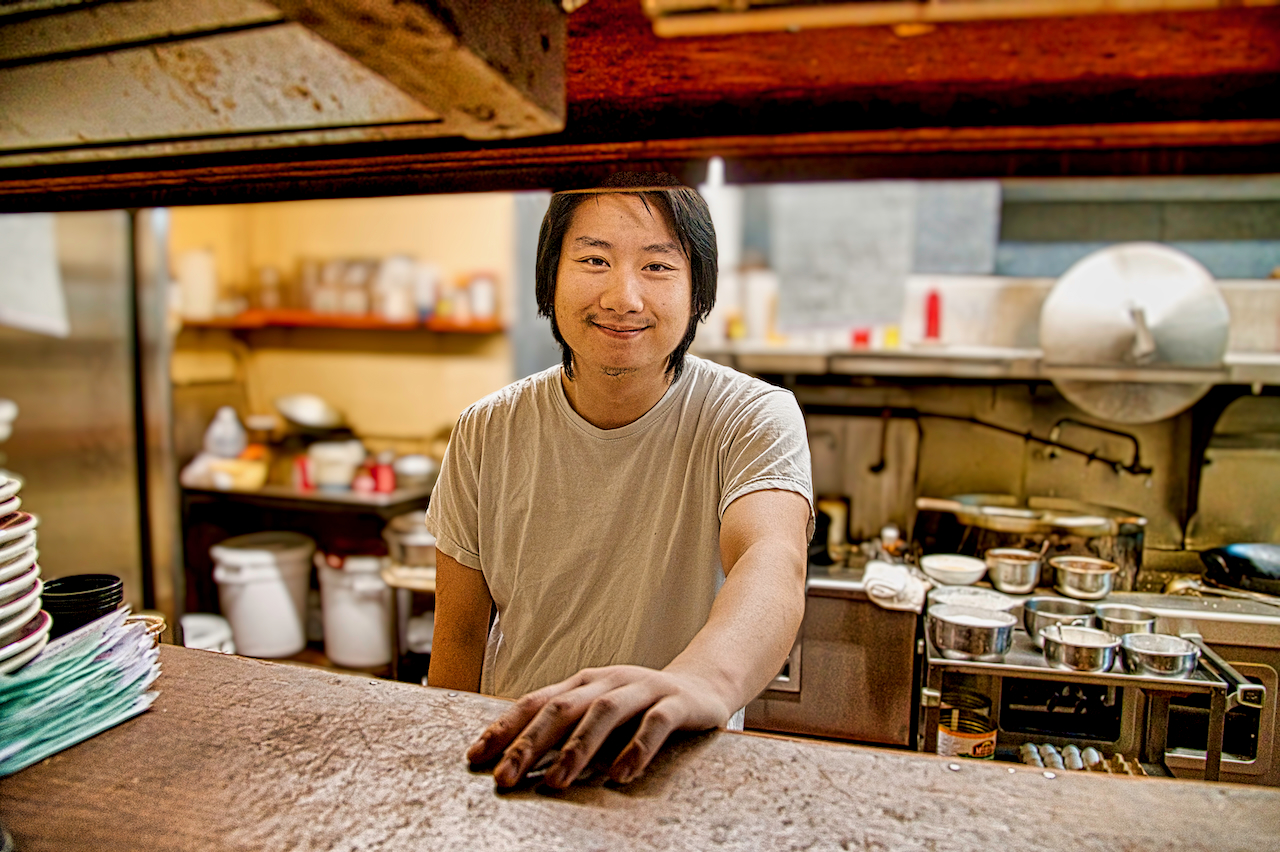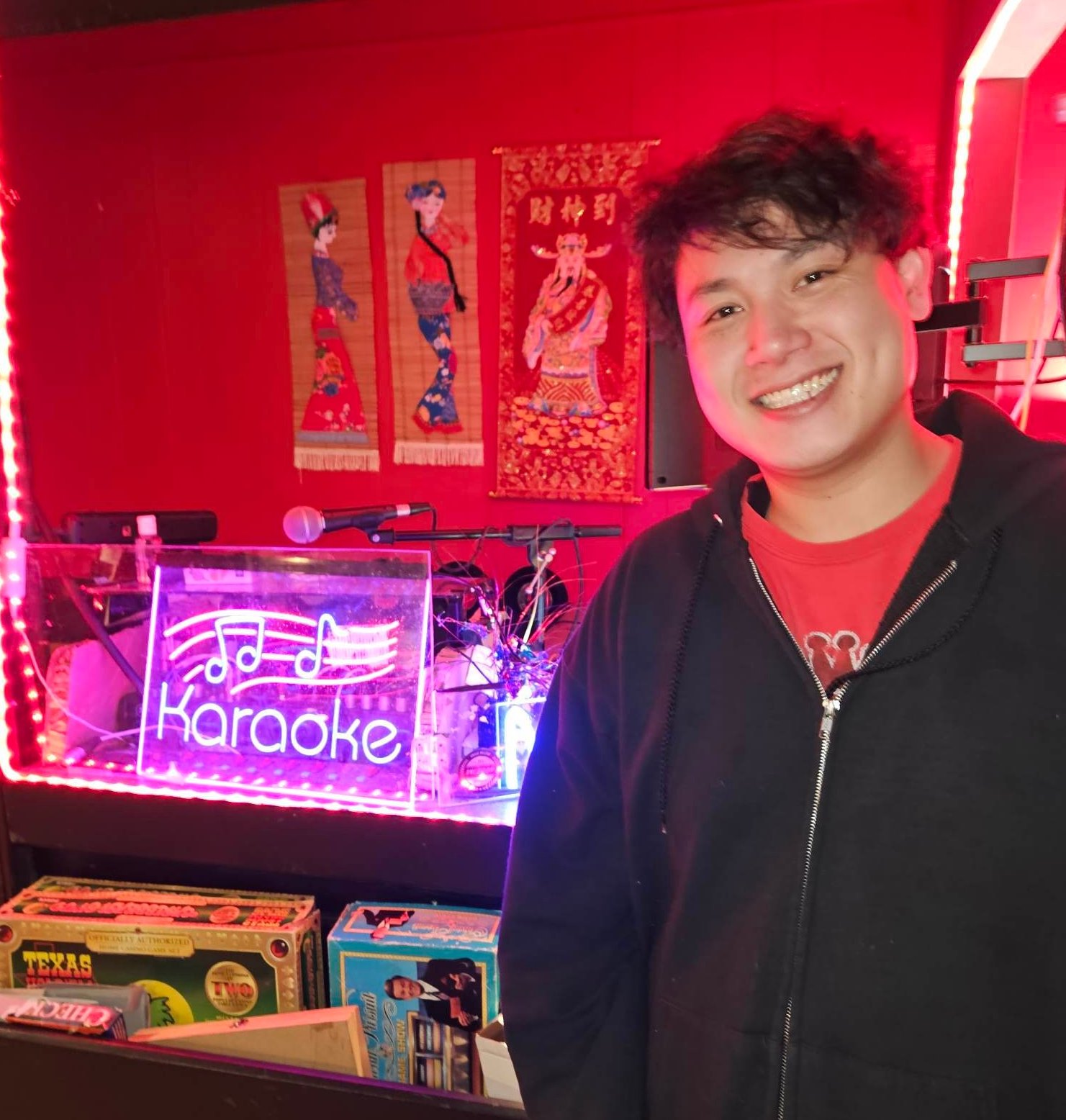 He explained that the inability to hire chefs meant that Issac had to work all shifts, sometimes working more than 80 hours a week. "He's burning out."
Speaking about his parents Larry said,"This has definitely been the root of a lot of happiness but it's also the root of a lot of sadness, anger and frustration. He can't work. So it's been a very difficult two years of moving things around."
Wendy and Gary met in Hong Kong in 1987. She was, "the last of my group of friends to get married," she said. At the time they were approached by one of their cousins who was a partner in a restaurant called the Yen Wor Village in Seattle that had been operating since the early 1960's. The location had previously been home to the first Ben Paris billiards hall in Seattle.
Gary was a cook and they chose to come to Seattle and run the restaurant in 1990. A year later son Gary was born and business was good. Son Issac joined the family in 1998. 
Traditional American/Chinese food like Almond Chicken and Egg Foo Young was almost exotic in the 1960's as tastes began to change. Today there are more than 40,000 Chinese restaurants in America. The loss of the Yen Wor means that people hungry for it on the West Seattle peninsula will have to turn to the New Luck Toy, Dumplings of Fury, Roxy's Casino or grocery store steam table offerings. At some distance in Burien are the Happy Garden restaurant, the venerable Wah Kue, the King Wha and Eat Time. 
Asian food in general usually ranks at or near the top of favorite foods in the United States according to numerous polls.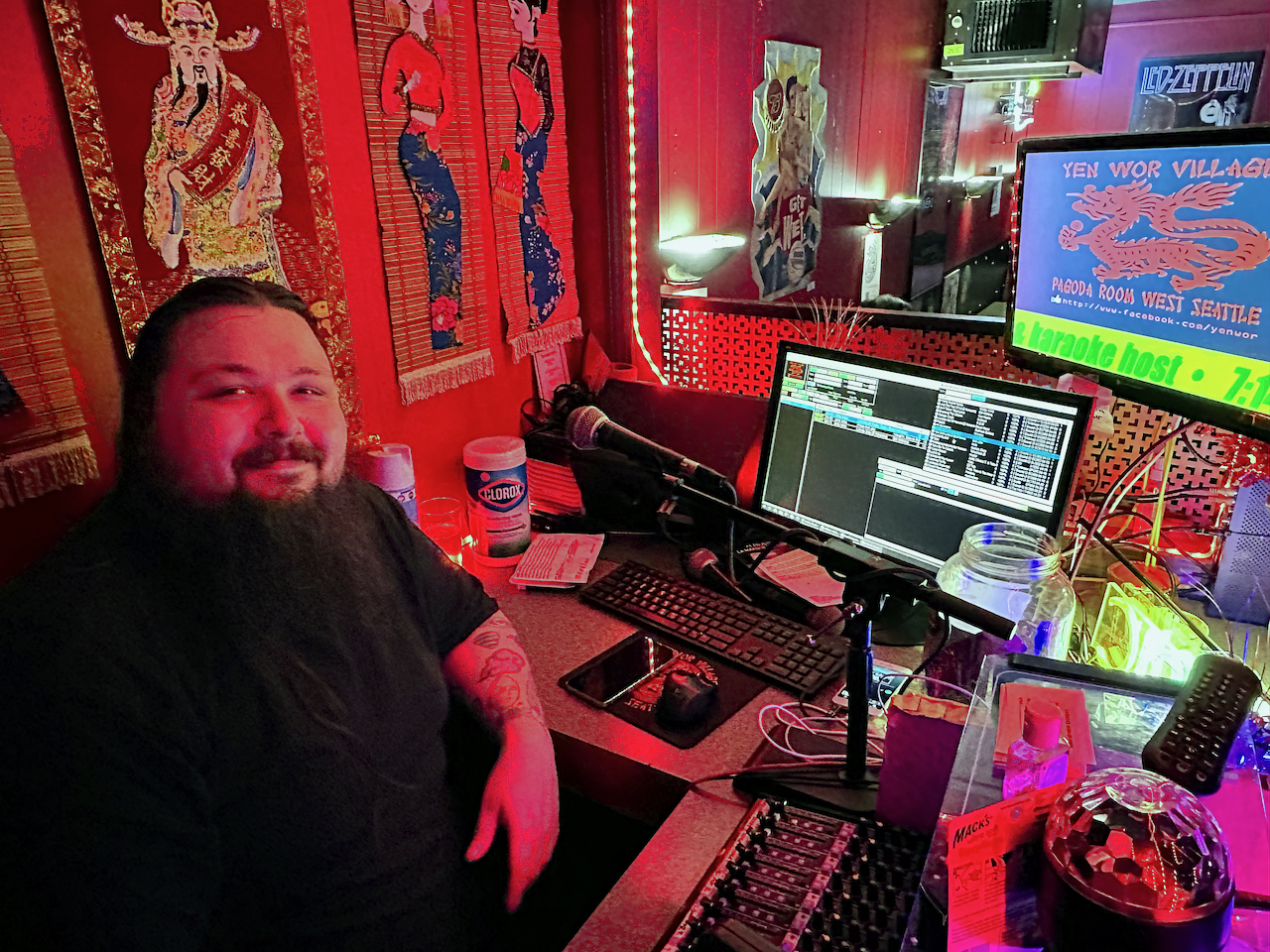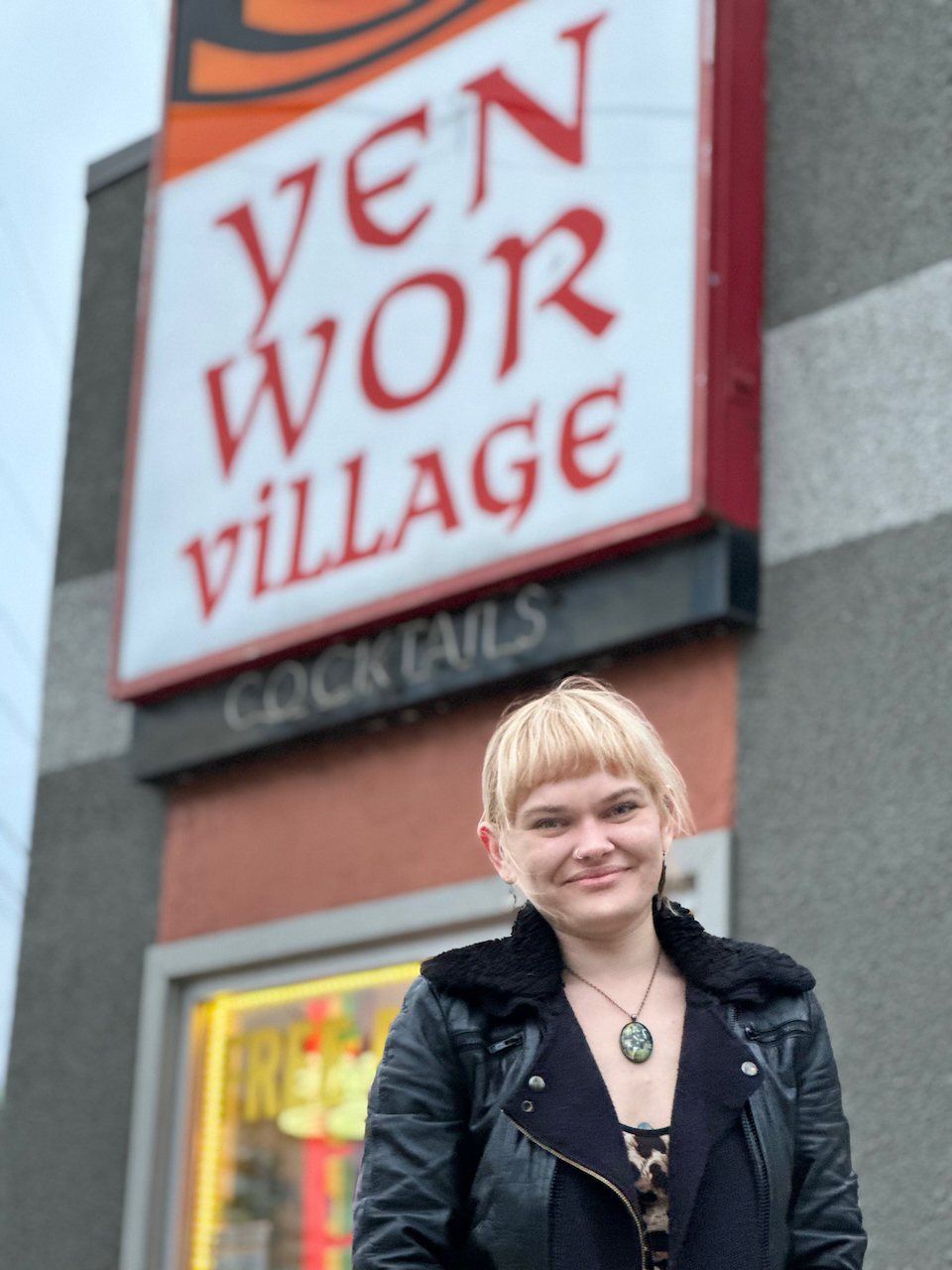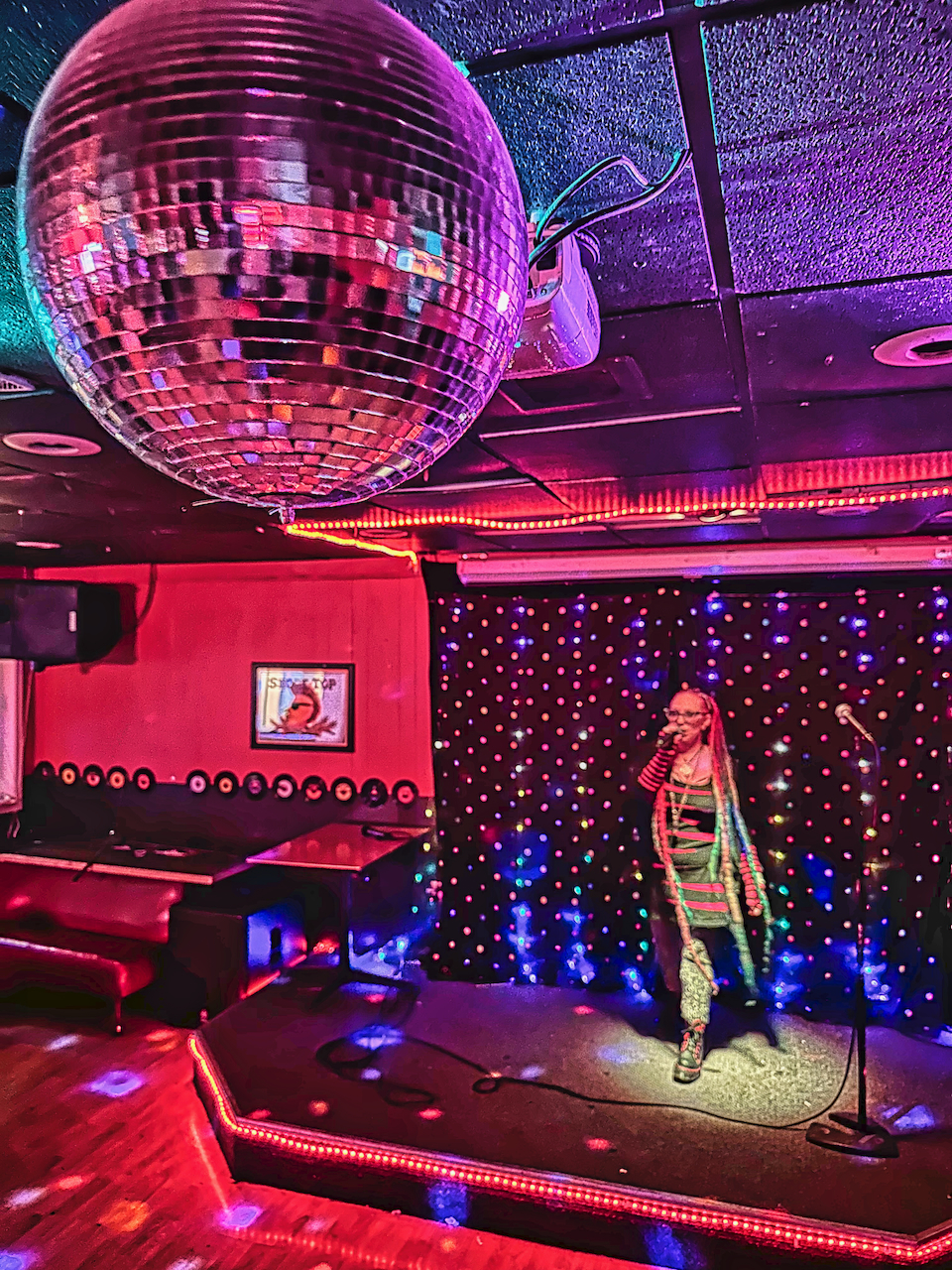 Karaoke didn't become part of the mix until the 90's having begun in Japan in roughly 1971, it came to America in the mid 80's and then became increasingly popular. Today it's a world wide phenomenon with tournaments and world champions.
Wendy said she is sad, "It's difficult to say goodbye." Gary is, according to Larry, upset but done. "He says just give it all to the property management company."
Bartender Jay Cates (who also works at Boombox in White Center) said, "West Seattle is defiintely losing an iconic bar that will never be replaced or replicated. It's very sad. I've been friends with Wendy and family over the years. I'm just glad I got to be part of it these last few months before it closed. Much love."
Rachel Reis who has worked there since she was 16 and worked as a "K-Jay" since she was 21 She and Micah Busch, Loretta Jones and Sami A "Saurus" rounded out the music duties there.
So what's next for the Wong family? For Gary and Wendy it's a quiet life as they are retiring.
Wendy said, "We love all the support of West Seattle community! It's really difficult to say goodbye."
Larry said he's taken some flying lessons and might want to pursue something in aviation.
Issac said, "I'm just going to do nothing for awhile and take it easy. This was a lot of strain on me."
So the end is March 31 but the thousands of memories will live on for a very long time.
After all, in the words of Wendy's favorite karaoke song, 
"Don't let the sun go down on me."