Body of Leticia Martinez Cosman confirmed by family; Charges against Brett Gitchel to be raised to 2nd degree murder
Body of Leticia Martinez Cosman confirmed by family; Charges against Brett Gitchel to be raised to 2nd degree murder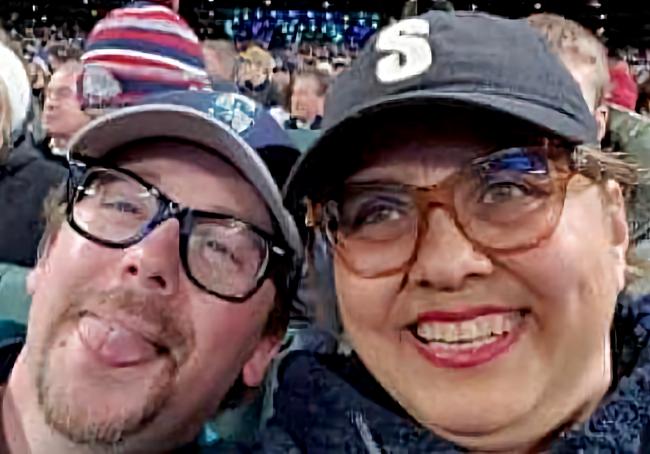 Fri, 04/14/2023
The body of West Seattle resident Leticia Martinez Cosman, found in Renton on Tuesday was confirmed today by her family. The King County Medical Examiner is expected to confirm and provide information on the cause and manner of death.
She was last seen alive at Seattle Mariner's game on March 31 in the company of Bretth Michael Gitchel, 46. He was charged on Monday for allegedly attacking and attempting to kill her son, Patrick 24. Additional charges  were filed against Gitchel as well.
King County prosecutors plan to amend the charges next week to add a count of Murder in the Second Degree for the murder of Leticia Martinez-Cosman.
In full thus far Mr. Gitchel is charged with: 
Attempted Murder in the First Degree (involving Patrick Cosman)
Kidnapping in the First Degree (involving Patrick Cosman)
Unlawful Possession of a Firearm in the Second Degree
Theft in the First Degree (from Costco)
Arson in the Second Degree (involving Leticia Martinez-Cosman's Honda CRV)
The King County Prosecuting Attorney's Office asked the court to set Mr. Gitchel's bail at $5 million.
The Seattle Police investigation is ongoing. For questions about the ongoing police investigation, please contact SPD at 206-684-5520.
Additional charges may be added if police refer additional information to prosecutors as part of their ongoing investigation.
Gitchel, is scheduled for an April 24 arraignment at 8:30 a.m. in room E1201A of the King County Courthouse. That is his next expected court appearance.
King County prosecutors also charged Mr. Gitchel with Burglary in the Second Degree (case 23-1-04266-9) for a separate West Seattle incident on March 28. That case was referred to King County prosecutors after Mr. Gitchel was arrested in the larger case (23-1-00628-0).  
Mr. Gitchel remains in the King County Jail on the $5 million bail requested by King County prosecutors and approved by the court.
Martinez Cosman was the caregiver to her son, who has special needs. A GoFundMe page has been set up to help care for him and has thus far raised more than $24,000 of a $50,000 goal. The page, started by his aunt states:
"Patrick has special needs and needs full-time care. Letty was his caretaker, and his life has been turned upside down.

The family is raising money to pay for Patrick's on-going care. Patrick will have extensive physical and mental health needs in the days and months ahead and we cannot do it alone.

We appreciate the community's support as we attempt to help Patrick navigate the tough times ahead. "  
Martinez Cosman was active in White Center as the owner of the former Cafe Rozella on Delridge Way.