SEA Airport celebrates the opening of the Central Terminal; Salty's at the SEA is the marquee restaurant
SEA Airport celebrates the opening of the Central Terminal; Salty's at the SEA is the marquee restaurant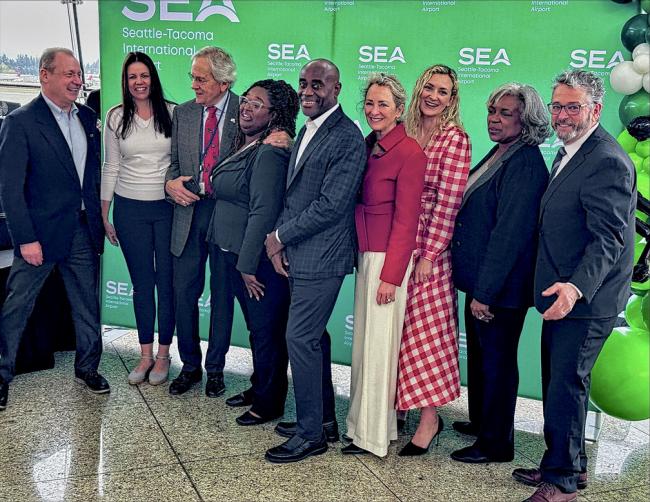 Fri, 04/14/2023
SEA Airport celebrated the full renovation of its Central Terminal and the return of live music at SEA with a show headlined by Sub Pop artist Shaina Shepherd on April 13.
The Central Terminal underwent a $21.8 million renovation to elevate the customer experience with more dining options, seating, charging stations, and ADA accessibility improvements. The project also restored the 350-foot-long, 60-foot-high window wall and added new rocking chairs to enjoy the airfield view. In total, the renovation added 11,000 square feet of dining and seating, including the marquee Salty's at the SEA, BrewTop Social, and a stunning Centurion Lounge by American Express.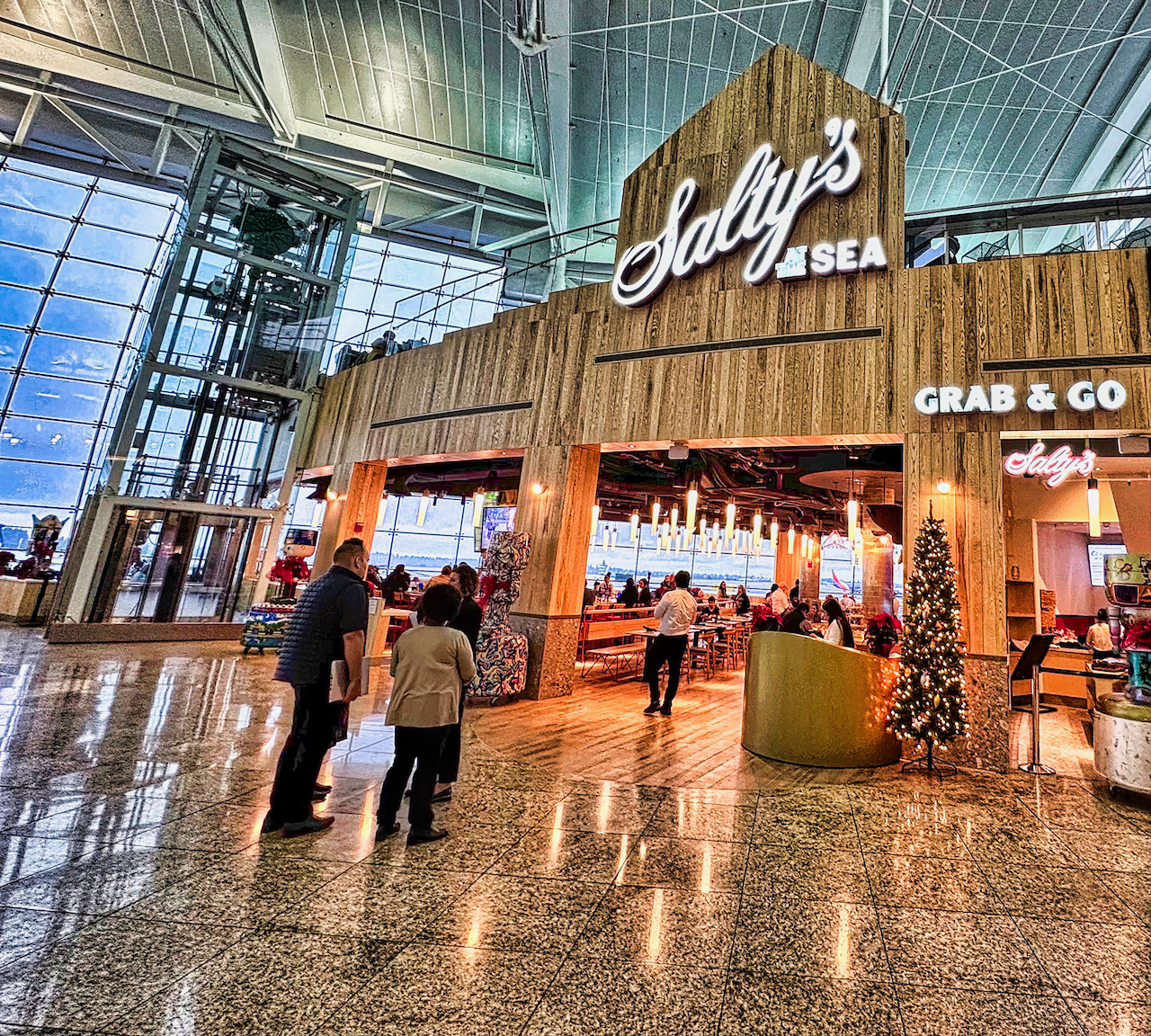 "The Central Terminal renovation transforms the travelers' experience while advancing the Port's triple bottom line," said Port of Seattle Commissioner Fred Felleman. "The renovation project has created new job opportunities for many small and minority-owned businesses in construction, dining, retail, as well as in the performing arts. Tenants such as Salty's are striving to support the Port's sustainability goals by seeking LEED Silver certification in the construction of its new restaurant. In addition to providing more choices for where to eat and relax, the renovation also provides greater accessibility, better seating, and more charging stations — all while immersing travelers in expansive views and classic "northwest chique" amenities."
"Central Terminal is a blueprint of how SEA will become a five-star airport and an inspiration of how we continue to put customer experience at the heart of all we do," said SEA Airport Managing Director Lance Lyttle. "I want to thank the project teams and SEA staff that brought this multi-stage project to completion. Their hard work has created more space for our passengers to sit, relax and shop with our dining and retail partners to get their journey started from when they enter the airport. Additionally, the Central Terminal is a shining example of how we partner with ACDBE and WMBE businesses to build out local concepts like Salty's at the SEA and BrewTop Social that our guests absolutely love."
"From the first time we experienced Salty's in Seattle, we knew we had the right partner to bring an exceptional and elevated airport dining experience to life that is steeped in Pacific Northwest history, cuisine, and libations," said Donata Russell Ross, president and CEO, Concessions International, LLC and majority partner in the Seattle Food Partners joint venture with Grove Bay Hospitality and Well-Buttered Bread, LLC. "Our shared mission with the Port of Seattle and the owners of Salty's of keeping the guests' experience at the center of our purpose was and will continue to be the right formula for success. To complement the Salty's experience, we've introduced BrewTop Social, a fun concept on the mezzanine level, where passengers can relax and enjoy 16 regional beers for a taste of the Pacific Northwest and stunning, unobstructed views of the atrium, mountains, and runway. We are proud to have begun our relationship with SEA in the early 80s as an ACDBE operating various quick-service food and beverage concessions, to now operating the flagship dining location in SEA's Central Terminal."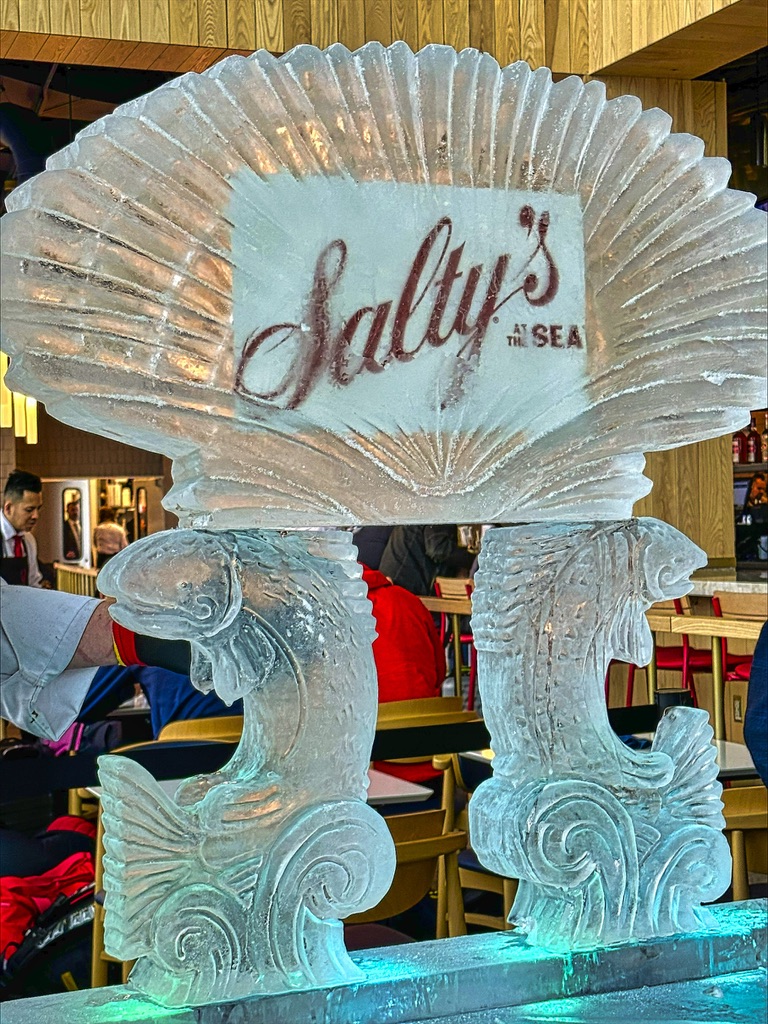 "We are honored to bring Salty's into this breathtaking view location, sharing with travelers from all over the world the best of what our amazing region has to offer," said Kate Kingen, owner of Well-Buttered Bread, LLC and minority partner in Seattle Food Partners. "Our live oyster bar, magnetic cocktail bar, and seasonal menus make Salty's at the SEA an oasis for travelers and one of the most unique dining airport experiences in the world. For over 40 years, Salty's has served uncommonly warm hospitality and championed Pacific Northwest cuisine from our regional fishers, farmers, vintners, brewers, distillers, and artisans. We are endlessly grateful to Concessions International for their amazing leadership and dedication to Salty's. The Port of Seattle has been a true partner in bringing this elevated experience to life for SEA travelers."
The Central Terminal renovation began with the first phase in February 2018 and was completed in March 2019. This phase of the renovation restored views of the airfield via the iconic glass wall, debuted new furniture, and opened service from five amazing eateries to satisfy every palate: Lucky Louie Fish Shack™, Evergreens Salad, Pallino Pastaria, Pei Wei Asian Kitchen, and Koi Shi Sushi Bento. New high-top and ADA-accessible charging stations and tabletops, all featuring Pacific Northwest-inspired wood finishes, were also installed.
The second phase created a two-level dining experience with Salty's at the SEA and BrewTop Social to anchor the Central Terminal. Additionally, American Express has upgraded its Centurion Lounge at SEA to triple in size to over 13,800 square feet and relocate to the mezzanine level of the Central Terminal. With a spacious entrance opening to the Central Terminal, the lounge features new seating areas that capitalize on the open-air atrium location. This expanded lounge welcomes Card Members with views of the airfield and Olympic Mountains, additional restrooms, private phone rooms and noise-buffering workspaces, cozy nooks, and more.
In 2023 the airport celebrates a full ten years of live musical performances at SEA. Since March 2013, more than 200 Pacific Northwest performers played over 28,700 hours of live music in concourses around the airport. Also, March 1, 2023, marked the return of live music seven days a week at SEA, a return to the pre-2020 schedule.
The opening of the Central Terminal was originally scheduled for 2020 but was delayed by the COVID-19 pandemic.
Travelers can explore all of the diverse restaurant and retail options in the Central Terminal and at SEA via the FlySEA appor on the SEA airport dining and retail website.