Kid's Coloring Contest in the Junction Sunday April 16
Kid's Coloring Contest in the Junction Sunday April 16
Grand prize is a $250 Amazon gift card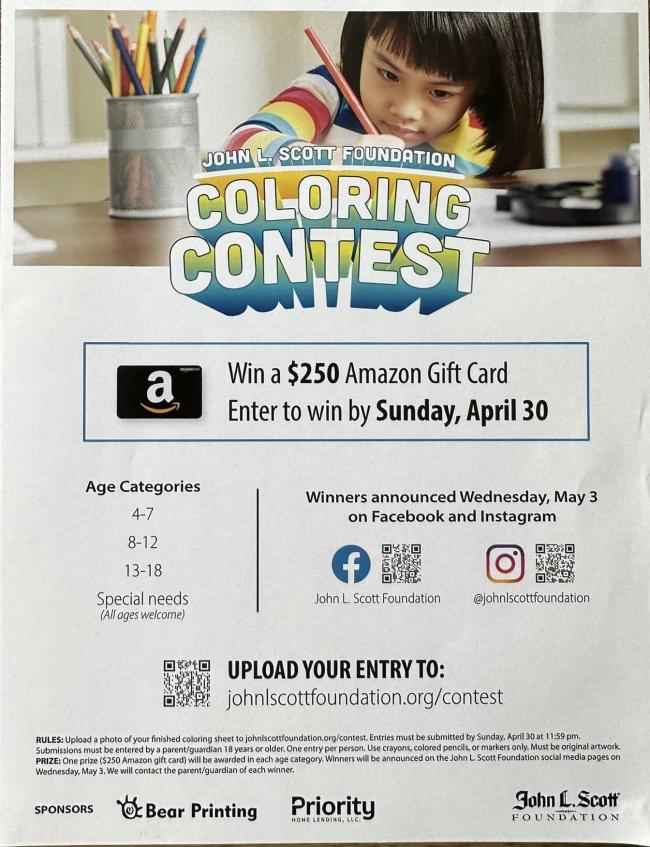 Sun, 04/16/2023
Free Kids Activity in the Junction
Sunday 10am-2pm - 4/16/2023
Calling all doodlers, artists, kiddo's, and coloring enthusiasts! Need something fun to do with the littles that is out of the rain and FREE!!!
Come on down this Sunday to John L Scott in West Seattle at the Alaska Junction. They are hosting a coloring contest for ages 4-18 & all ages for those with special needs. The contest is part of the John L Scott foundation, which will award prizes by Sunday April 30th. Grand prize is a $250 Amazon gift card.
Come in and color, take one home, or submit online to be eligible for a prize. Door prizes and snacks will be onsite for those that come in to color. Coloring materials are provided.