Mother of man killed near Sealth asks for help from the public
Mother of man killed near Sealth asks for help from the public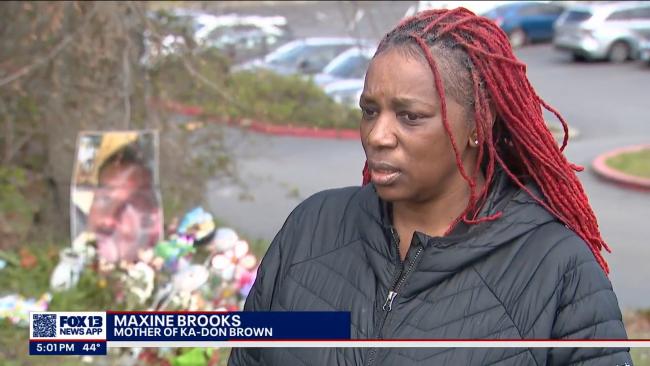 Wed, 04/19/2023
Fox13 reports that the mother of the man shot and killed on the campus of Sealth High School last week is pleading for help from the public to get justice for her son.
Maxine Brooks said her son's 21st birthday would have been this weekend. Ka-Don Brown was found dead on April 8 near the west parking lot at the school. His death is being investigated as a homicide.
The Fox13 report states:
"She last saw him on the day of the shooting on April 8. Brooks said her son had just come home from hanging out at the local community center and getting a fresh haircut. That's how she remembers him. 

"It's heartbreaking. I'm still going through it because it's unbelievable for someone to come and knock on your door and for them to tell you your son is gone and that my son was shot and left [there] overnight," Brooks said.

"[He] minded his own business, didn't do no gang violence or none of that. For this to happen to him, I really truly do not understand at all who would hate my son this much to kill him," Brooks said. "I'm trusting in God that he will prevail and somebody will be brought to justice, I don't know who did it, but whoever did it, they need to turn themselves in."

Brooks has already lost a child to brain cancer, and now Brown is gone. 

"This is really hard for me and for other parents that have lost their kids to gun violence. Something really needs to be done about this," she said. 

If anyone has information on the shooting or what led up to it, contact SPD Violent Crimes Tip Line at (206) 233-5000."
Fox13 is a news partner with Westside Seattle