Jennifer's View: Car thefts and commercial burglaries are trending
Jennifer's View: Car thefts and commercial burglaries are trending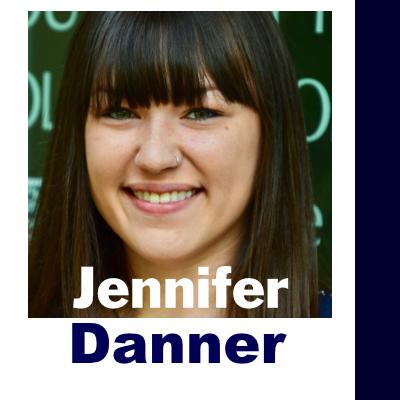 Thu, 04/27/2023
By Jennifer Danner
Seattle Police SW Precinct
Crime Prevention Coordinator
The SW Precinct is currently seeing two trends we want to inform our community about.
First, auto thefts have continued to be a significant crime issue, for much of the City of Seattle, and throughout the country. To combat this, the Seattle Police Department is developing a comprehensive plan – including outreach to our communities about prevention strategies. 
Next, we have a recent string of commercial burglaries in which safes and cash registers have been targeted after hours.
In this bulletin, we will provide prevention tips and strategies to address these growing trends.
Auto Theft Overview
-Theft or attempted theft of a motor vehicle
Auto theft is often referred to as a crime of opportunity and can happen very fast! An experienced car thief can break in and steal a car in less than one minute!
Auto Theft Prevention
-Never leave your car running or the keys in the ignition when you're away, even for 'just a minute' to warm it up or cool it down, please remember this is illegal in Seattle and in Washington (SMC 11.70.160, RCW 46.61.600)
-Remove remote garage door openers, key fobs and key cards from vehicle
-Always lock doors and roll up windows, even if the car is parked in front of your home
-Never leave valuables in plain view, even if your car is locked
-Items you don't want to take with you should be stored in the trunk, or out of sight
-Even non-valuable items should be hidden from view (such as electronic charging cables)
-If possible, park vehicle in a busy, locked, monitored and/or well-lit area
-Utilize anti-theft devices (including steering wheel locks)
-If you drive a Kia or Hyundai – contact them to inquire about software updates to improve your vehicle's security
-If possible, activate alarm
Commercial Burglary Prevention
-Request a free security assessment from your Precinct's Crime Prevention Coordinator
-Ensure business name and address are clearly marked and visible from nearby streets during day and evening
-Illuminate your entire property from dusk to dawn to eliminate the dark areas intruders and criminals prefer, including inside the business after-hours
-Make sure all outside doors and inside security doors have deadbolt locks
-Glass doors should have burglar-resistant glass installed and/or security film added
-Ensure all safes are fireproof and securely anchored
-Consider installing an alarm with sensors for glass breakage, motion and doors being tampered with and ensure interior/exterior siren is very loud to alert neighbors
-Ensure keyholders are promptly informed of alarm being activated, and check with SPD to confirm they have the proper contact information (your Crime Prevention Coordinator can help!)
Invest in Your Security - Consider the cost of each security improvement made against the potential savings through loss reduction.  Remember to assess the impact on employees and customers. 
Other Helpful Strategies
-Be observant! If you see something, say something!
-Remember to always report all crimes and suspicious activity to the Seattle Police Department by calling 911
-Organize and/or get involved with Block Watch or Business Block Watch
Below you will find my contact information, including email address and phone numbers. Please reach out if you have questions, are interested in getting involved in the safety of your community or if would like to set up a free security assessment of your home or business! 
Keep an eye out next month for another crime prevention bulletin! Below you will also find additional SPD and City of Seattle resources. 
Email address: Jennifer.Danner@seattle.gov         
Desk phone number: (206) 256-6820
Cell phone number: (206) 471-2849
Additional SPD resources-
Other City of Seattle resources-