Major stars will shine during West Seattle Summerfest; Band lineup announced
Major stars will shine during West Seattle Summerfest; Band lineup announced
Polyrhythmics and Cave Singers will headline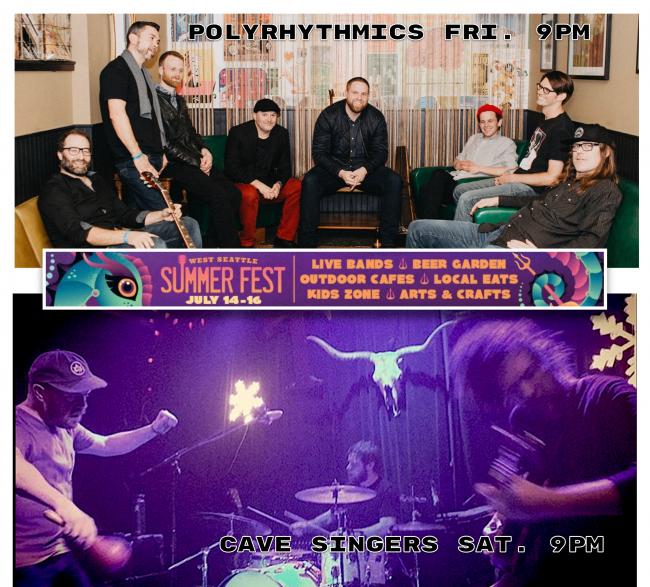 Thu, 05/18/2023
The band lineup for West Seattle Summerfest is out and looks to be a rousing, rocking set of musicians. The Polyrhythmics will headline on Friday evening at 9pm and the well known Cave Singers will be the featured act on Saturday night at 9.
Not to be missed are West Seattle's own Mode Music Showcase and School of Rock performances on Saturday afternoon.
See the links for each artist for more information or a sample of their music.
Friday
DJ Yo Adrien will offer musical interludes during the festival
Saturday