Alki Ice Cream and Bubble Tea opens on the beach
Alki Ice Cream and Bubble Tea opens on the beach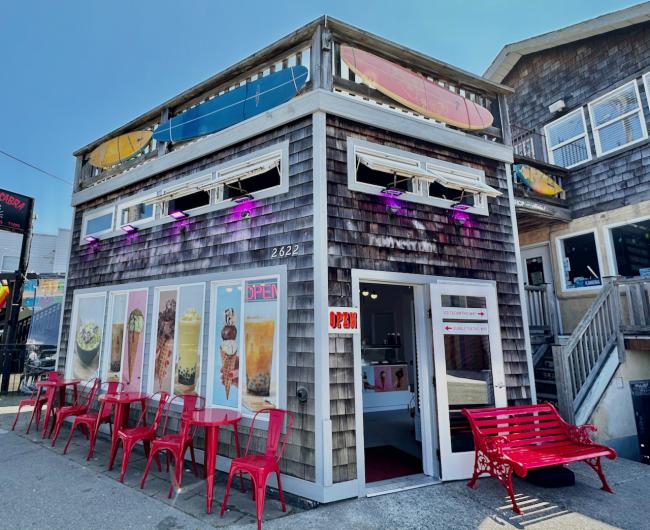 Fri, 05/19/2023
When Homefront Ice Cream and Smoothies on Alki Ave SW closed last September after 22 years, a lot of people were upset. It seemed as if an injustice was being done. 
Now, the other side of the story is being shared. 
Alki Ice Cream and Bubble Tea is now open at 2611 Alki Ave. managed by Juan Choi.
Choi said that there were some misunderstandings about how the closure happened. He said that the shop had gotten very dirty, and there was a significant water leak that went unreported. "She was also putting extra garbage out on non-collection days which we paid for and we had been extending her lease month to month for a long time. She was late on rent every winter." They gave her notices but to no avail.
It finally reached the point where the owner, Young Kwan, felt he had to make a change.
During the closure they made repairs, repainted, and with the help of Choi, changed the menu to be more beverages than ice cream
They still have 15 flavors  but now offer Bubble Tea, Fruit Tea, Milk Tea, Smoothies, and something called Bingsu, a milk-based Korean shaved ice dessert with sweet toppings.
They also carry candy, snacks, bakery items and an assortment of soft drinks and bottled water.
Choi spent the last few years working at Chops in Lynnwood where he honed his customer service skills and noted that "within one year we were number one on Yelp."
Alki Ice Cream and Bubble Tea is open from 11am to 10pm seven days a week.