HERBOLD: West Seattle High School landmark and controls and incentives legislation being weighed
HERBOLD: West Seattle High School landmark and controls and incentives legislation being weighed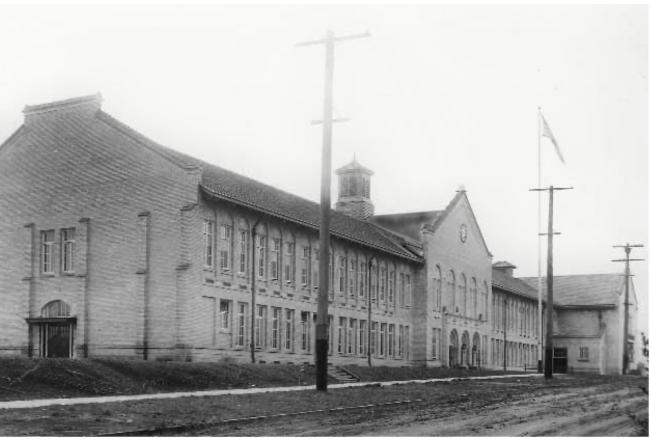 Sat, 05/20/2023
Information from District 1 City Councilmember Lisa Herbold
Next week, the City Council will consider Council Bill 120566, which adopts controls on West Seattle High School, a landmark designated by the Landmarks Board.
This bill was voted out of the Neighborhoods, Education, Civil Rights, and Culture Committee, and will be before the Full Council on Tuesday, May 23rd.
The Landmarks Preservation Board designated this portion of West Seattle High School as a Landmark in 1981. This was the second step in the Landmarks process, after the original nomination.
The third step is an agreement with the owner, in this case, the School District, on controls and incentives, and the final step is a Council designating ordinance. Sometimes controls and incentives are agreed upon relatively quickly, other times it can take longer.
The designation applies to the northern portion of the site, between SW Stevens Street and SW Winthrop Street (a short dead-end street off Walnut Avenue SW):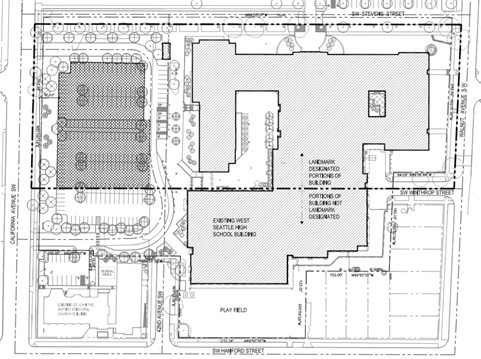 Here's a map that shows the broader area: