Steve and Sharon Huling Automotive Technology Center celebrated at South Seattle College
Steve and Sharon Huling Automotive Technology Center celebrated at South Seattle College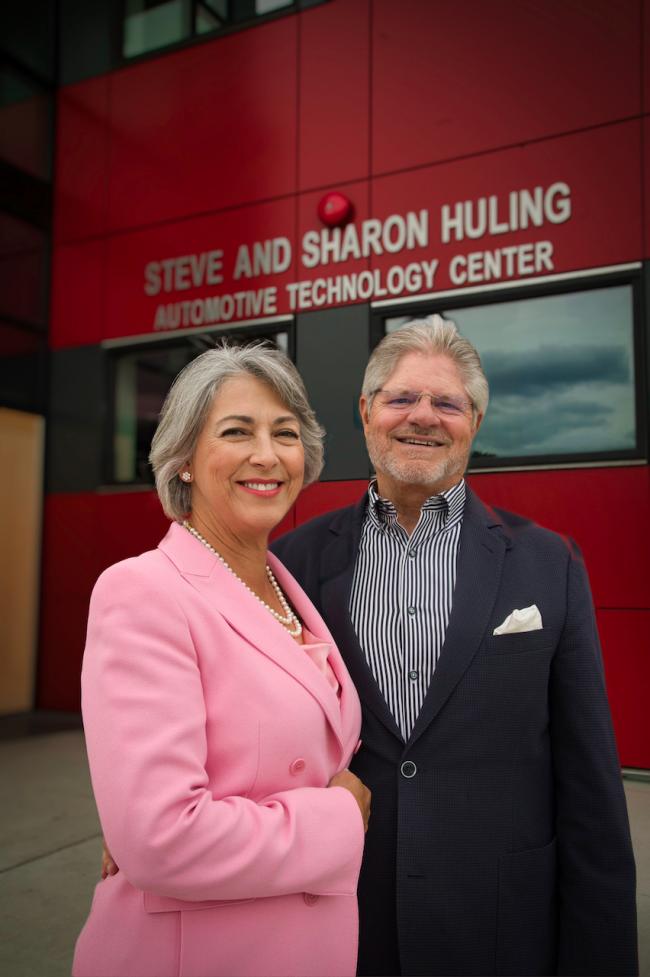 Tue, 05/23/2023
South Seattle College celebrated the grand opening of the Steve and Sharon Huling Automotive Technology Center on May 23.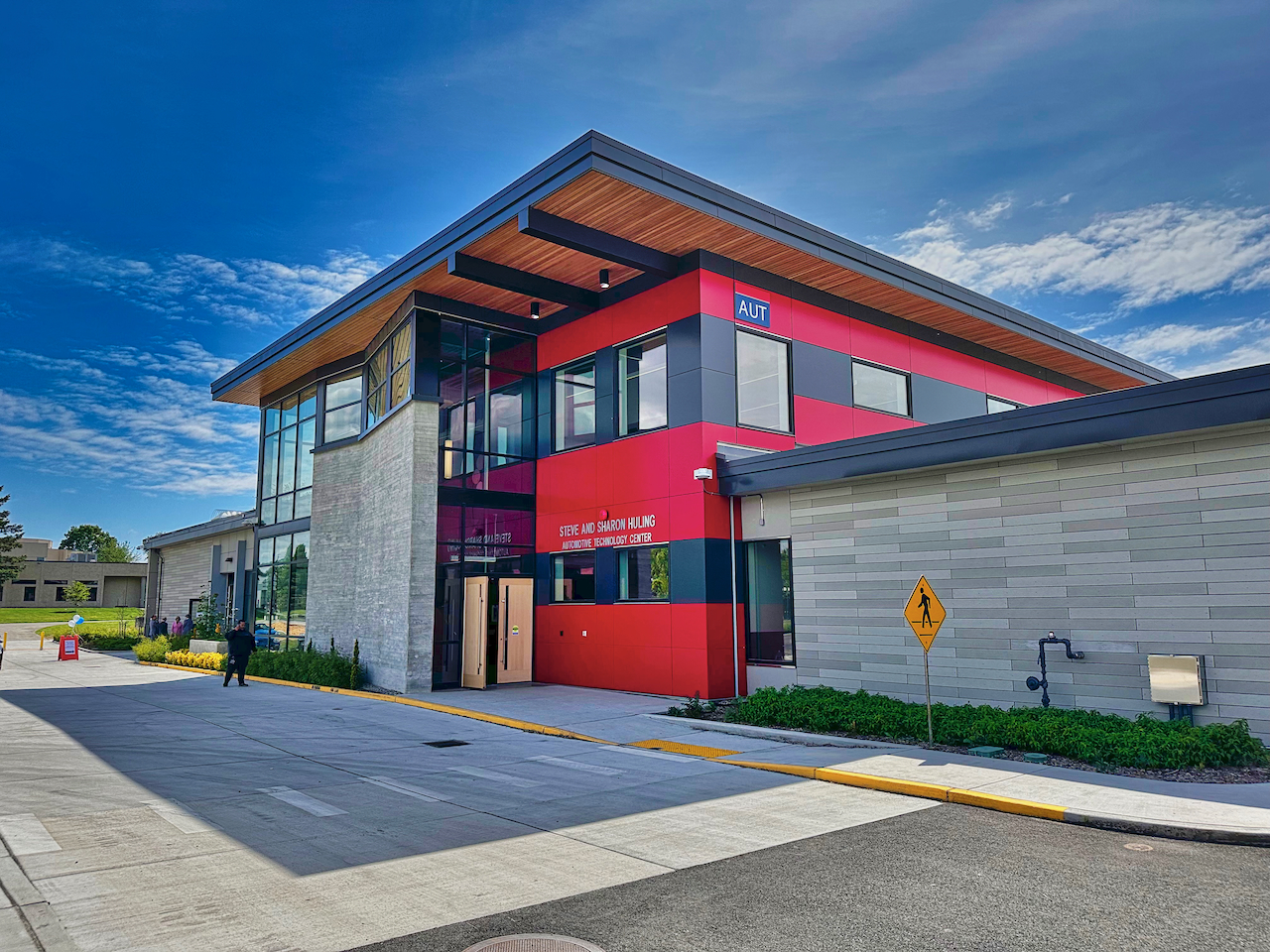 It was the realization of a dream more than a decade in the making. WestsideSeattle covered the story in 2011 when the dream began to take more shape. Our story then said,
"According to SSCC President Gary Oertli, the remodeled automotive center will feature shop bays to accommodate 27 vehicles, compared to the current 18, and eight classrooms, five of which will be adjacent to shops. This equates to a 24% increase in space to 45,590 square feet, allowing the college to serve an additional 80 students."
The event was held in the fully renova ted and expanded 49,000 sq. ft. learning environment for Automotive Technology students and recognized Steve and Sharon Huling for their charitable contributions and support of South Seattle College over the past two decades.
The event began with words of appreciation from Seattle Colleges administrators, Automotive Technology program faculty and graduates and local automotive industry business owners, followed by special recognition of the Hulings. Tours of the facility were given and a reception was held at NW Wine Academy.
An information placard at the event told the story in a message from the South Seattle College Foundation.
Steve and Sharon Huling been unwavering, strong supporters of South Seattle College for over three decades.
Besides cash contributions to various funds and endowments of the South Seattle College Foundation, Steve has been tireless in championing South Seattle College. Steve has sat on the Foundation Board and College Advisory Council, donated vehicles, equipment, and gifts to support the automotive training program, and sponsored golf tournaments raising thousands of dollars for student scholarships.
In 2011 the Hulings committed funds to completely retool this building on the South Seattle College Campus that houses the auto tech training program.
This new Steve and Sharon Huling Automotive Technology Center and its equipment mean that students work with tools that closely match current industry standards. This new building features additional maintenance shop bays to accommodate vehicle maintenance training and adjacent new classrooms. It serves an additional approximately 80 students in the Auto Repair and Maintenance Program.
"We deeply appreciate the Hulings for their generous, longtime support of the college," said Jill Wakefield, then chancellor of the Seattle Community Colleges and former South Seattle College President.
Although anticipated to be completed in 2016, budget and design challenges, along with Covid, delayed the construction of the new building. In 2022, the new Steve and Sharon Huling Automotive Technology Center is finally finished, with a grand opening planned for the Spring of 2022.
Steve and Sharon Huling have been married 42 years and have two children, son Grant who lives in Portland, and a daughter Jaime who lives in San Francisco. Now retired from the auto business, Steve and Sharon's primary interests are spending time with their family and supporting the education and arts communities.
SOUTH SEATTLE COLLEGE FOUNDATION
The Hulings were also honored with proclamations from both Governor Inslee and Seatle Mayor Bruce Harrell.
South's NATEF/ASE certified Automotive Technology program provides hands-on training in all aspects of automotive repair. Students in this program learn to combine mechanical, electrical, math and problem-solving skills to maintain, diagnose and repair a variety of engines and automobiles.
Learn how to use the latest industry tools, equipment and technology in South's hands-on, real-world shop environment, taught by dedicated instructors with years of automotive industry experience.
Program Details
• Associate degree, certificate, and I-BEST program options 
• Average length of certificate and associate degree (AAS) program is 1 year, 6 months 
• Average tuition cost (full-time, in-state) is $2,000 per quarter (includes tuition, textbooks, fees & tools).  Funding options are available to help cover the costs, including the Seattle Promise program for graduating high school seniors in Seattle. 
• Typical class times are M-Fri, mornings 
• Enrolls new students in Spring & Fall Quarters