Tree fall snaps power pole knocking out power in Admiral District
Tree fall snaps power pole knocking out power in Admiral District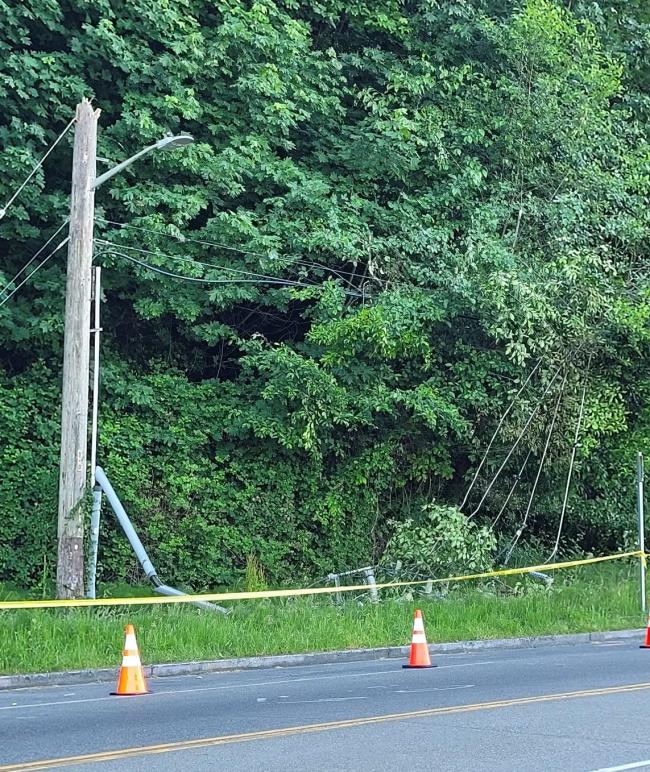 Tue, 06/06/2023
Power was knocked out for hundreds in the Admiral District of West Seattle on Tuesday when a tree fell near the bottom of California Ave SW where it connects near the water on Harbor Ave SW. It even stopped the power at the Admiral Safeway store.
It appears to have snapped off the top of the pole and downed wires are visible.
It happened around 5:30pm and the power outage affected quite a few homes and businesses up in the Admiral District itself. As of 8pm 747 customers were still without power.