Summer crime prevention is up to you; See something, say something
Summer crime prevention is up to you; See something, say something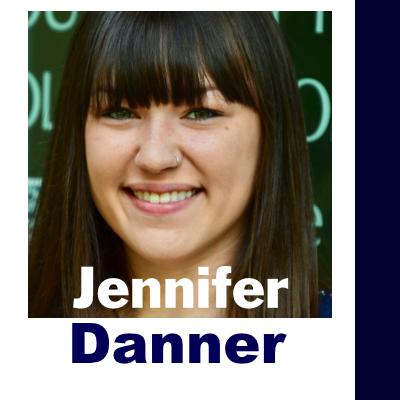 Fri, 06/09/2023
By Jennifer Danner
Seattle Police Southwest Precinct
Crime Prevention Coordinator
For our summer crime prevention newsletter, the SW Precinct would like to provide our community with some reporting suggestions and offer some summer crime prevention strategies! 
You may have heard us say- "If you see something, say something!"
Reporting crime and suspicious activity helps to create statistics and shows us patterns; these patterns help drive enforcement and resources. The Seattle Police Department is a highly data-driven police department, which means that we often use data to determine what we need to be doing and where we need to be doing it. We look to our community members to help show us where we need to focus! Even if the crime or suspicious activity is not investigated immediately or is deemed to be low priority- it is still very important to report it to SPD using the proper process!
There are a variety of ways to report crime and other issues to the Seattle Police Department and to other Seattle city agencies! Below is a list of different ways to report and when these might each be useful.
911
Call 911 when the situation is an emergency and/or when you would like an officer to respond to your location as soon as possible.
Seattle Non-Emergency Number- (206) 625-5011
Call the non-emergency number for incidents that are not in-progress, or to ask to file a report over the phone. Please be aware that, during peak hours- due to staffing, this number is not always answered. Please call back, if you cannot get through, or call 911. 
Seattle Police Department Online Reporting System
You may report the following crimes online here:
Property destruction

Graffiti (under $500 damage)

Car break-ins (under $1500 damage/stolen)

Auto accessories theft (under $1500 damage/stolen)

Misdemeanor theft (under $500 stolen)

Shoplifting (under $750)

Drug activity

Harassing phone calls

Credit card fraud

Wage theft (under $500)

Identity theft

Lost property 
Find it, Fix it App, Online Service Request Form or Customer Service Bureau Phone Number
The Find it, Fix it mobile app is a smartphone app that allows community members to report specific issues to the City of Seattle- which are then routed to the proper city agency to address them. For more information please visit- this link. You may report the following issues via the Find it, Fix it app, or the online service request form, or to the Customer Service Bureau phone number (206) 684- CITY (2489):
§  Abandoned Vehicle: Report vehicles parked in a public right of way more than three days.
§  Clogged Storm Drain: Report a clogged storm drain.
§  Dead Animal: Report a dead animal for pickup by animal control officers.
§  Graffiti Report: Report graffiti, including what it is on — parking meter, utility pole or building — so it gets automatically routed to the appropriate department for response.
§  Illegal Dumping: Report illegal dumping — junk, garbage or debris — on public property, including roadsides, open streets and paved alleys.
§  Overgrown Vegetation: Report overgrown vegetation in public right of way areas or on City property.
§  Parking Enforcement: Make an inquiry regarding a parking concern.
§  Parks and Recreation Maintenance: Report damage or maintenance issues in City of Seattle parks.
§  Pothole: Report a pothole.
§  Public Litter & Recycling Cans: Report overflows or damage to public litter cans on sidewalks.
§  Scooter or Bike Share Issue: Report a parking or maintenance issue with a shared scooter or bike.
§  Sign and Signal Maintenance: Report damaged street signs and malfunctioning traffic signals.
§  Streetlight Report: Report a streetlight outage or damaged streetlight.
§  Unauthorized Encampment: Report unauthorized encampments in City parks and rights of way.
§  Other Inquiry: This miscellaneous category is for making an inquiry or request not listed above, which will be processed by the City's Customer Service Bureau. Mobile users should choose this category to provide feedback.
Reporting Encampments/RVs
To report issues associated with encampments and/or RVs, please use the following contacts:
Homeless Encampment Issues: Human Services Department Director of Outreach 

Homelessness@seattle.gov

Homeless Encampments on Public Right of Ways, Sidewalks, Planting Strips or Green Belts: Seattle Department of Transportation
https://www.seattle.gov/transportation/permits-and-services/report-a-problem
Issues involving sidewalks or streets: Seattle Department of Transportation
https://www.seattle.gov/transportation/permits-and-services/report-a-problem
(Under "Create New," click on the "Complaints – Building and Property" or call 206-615-0808.)
(Under "Create New," click on the "Complaints – Building and Property" or call 206-615-0808.)
In the warmer months, we often see an increase in residential burglaries- frequently with an entry point of an open window or door, and vehicle related crimes.  Below you will find some helpful tips related to preventing residential burglaries- including shed and garage burglaries, as well as some information about car prowl and auto theft prevention!
Please keep in mind that I do offer free safety/security assessments of homes and businesses- and if you are interested in this- please contact me directly.
What is burglary? How is it different from theft?
-Burglary is defined by the Seattle Police Department as: when someone enters physical property (including a garage or shed), not his or her own, without permission, with the intent to commit a crime
-Theft is defined as: whenever property is taken
For law enforcement, there is a difference between burglary and theft and when you report a crime to 9-1-1 the language you use makes a difference! The Seattle Police Department distinguishes between two types of burglary- residential and non-residential. Residential burglary refers to the theft occurring in a dwelling, other than a vehicle (such as a private home or apartment) and non-residential burglary refers to the theft occurring in a commercial or non-residential building (such as a grocery store or clothing store). 
How can we prevent burglary?
-All exterior doors should be strong enough to withstand force and should be secured with a deadbolt lock that has a minimum one-inch throw
-All windows and doors should be shut and locked (especially at night)
-Try not to leave valuables (such as packages, electronics or cash) in plain sight through windows or doors
-The main entrance door to a home/apartment should have a door wide-angle (180 degree) viewer/peephole
-Make the home/business appear as if there is someone there by leaving lights, music and/or televisions on
-Install lights to be specifically directed and focused on entry points and vulnerable areas
-Secure and lock all windows and doors when leaving the premises- even if you plan to return within a short amount of time!
-Do not leave a spare key out
-Secure and maintain yard, patios and outdoor spaces- making sure you trim back all concealing shrubbery
-Check to ensure all garages and sheds are consistently locked with a sturdy lock
-Take inventory lists and photos of belongings to ensure you know if something is missing
-Check sheds and garages regularly in order to report a burglary as quickly as possible
-Be cautious when using window air conditioners to ensure window is fully secure
Another very important prevention technique for residential property crime is getting to know your neighbors and starting a Block Watch. Block Watch is one of the most effective crime prevention tools. Block Watch brings residents and law enforcement together to improve safety and prevent crime. Safety improves when neighbors watch out for each other by reporting suspicious activity and in progress crimes to 9-1-1. Crime prevention occurs when the opportunity for crime is removed and neighbors work together towards a safer neighborhood. If you are interested in setting up a Block Watch for your area, have questions and/or would like to learn more about this program- please feel free to contact me.
What is auto theft?
-Theft or attempted theft of a motor vehicle
What is a car prowl?
-Unlawful taking of motor vehicle contents or parts
What are some prevention techniques for car prowl and auto theft?
-Never leave your car running or the keys in the ignition when you're away, even for 'just a minute' to warm it up or cool it down, please remember this is illegal in Seattle and in Washington (SMC 11.70.160, RCW 46.61.600)
-Remove remote garage door openers, key fobs and key cards from vehicle
-Always lock doors and roll up windows, even if the car is parked in front of your home
-Never leave valuables in plain view, even if your car is locked
-Items you don't want to take with you should be stored in the trunk, or out of sight
-Put items in the trunk before you arrive at your destination
-Even non-valuable items should be hidden from view (such as electronic charging cables)
-If possible, park vehicle in a busy, locked, monitored and/or well-lit area
-Utilize anti-theft devices such as steering wheel clubs (Please contact me directly for links/suggestions for where to purchase these)
-If possible, activate alarm
Below you will find my contact information, including email address and phone numbers. Keep an eye out for my next newsletter, which will again focus on a specific crime/safety issue and include important prevention techniques. Contact me with questions, concerns, to request my presence at a future meeting, to discuss Block Watch, to request a free safety/security assessment of your home or business and/or if you are interested in free firearm cable locks.
Email address: Jennifer.Danner@seattle.gov         
Desk phone number: (206) 256-6820
Cell phone number: (206) 471-2849
Additional SPD resources-
Other City of Seattle resources-