West Seattle Arcade is hiring: Are you game?
West Seattle Arcade is hiring: Are you game?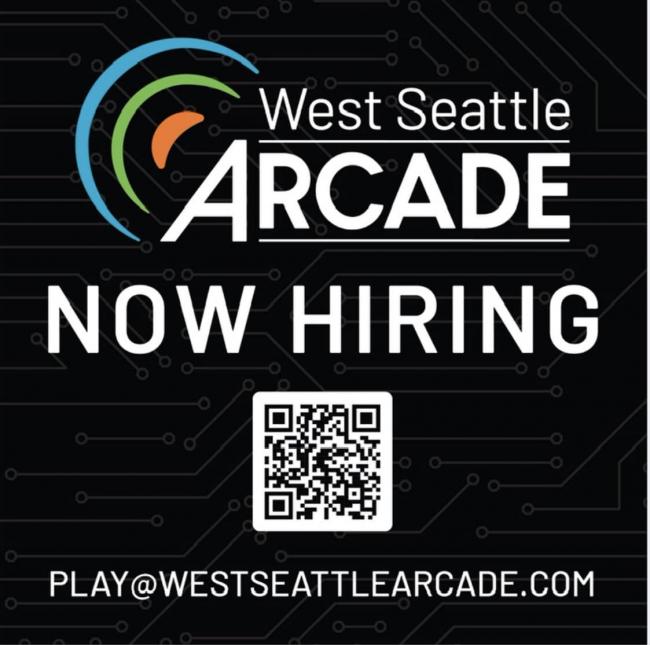 Wed, 06/28/2023
onThe long awaited West Seattle Arcade in the former Top Pot donuts location 2758 Alki Ave SW is finally nearly open but before they do, they need some help. Literally help in the form of employees who love people, games and a fun place to work. 
Owners Elyssa and Matt Cichy sent WestsideSeattle.com this note:
"We are looking for energetic, fun-loving team members to be a part of the WSA's début and to grow with us as we establish our place in the community.

Job entails ensuring that everyone who walks into the arcade feels welcome and has a great time! Also sales, handing out prizes, setting up and clearing after birthday parties, light cleaning and other tasks.

As the arcade grows and flourishes, there will be potential opportunities for advancement. 

Since the arcade's opening date is still a little in flux, we will be conducting interviews over the next couple weeks.

Reach out to play@westseattlearcade.com to apply."