Whitney Moore given a happy sendoff; West Seattle Chamber Exec. Director leaving job
Whitney Moore given a happy sendoff; West Seattle Chamber Exec. Director leaving job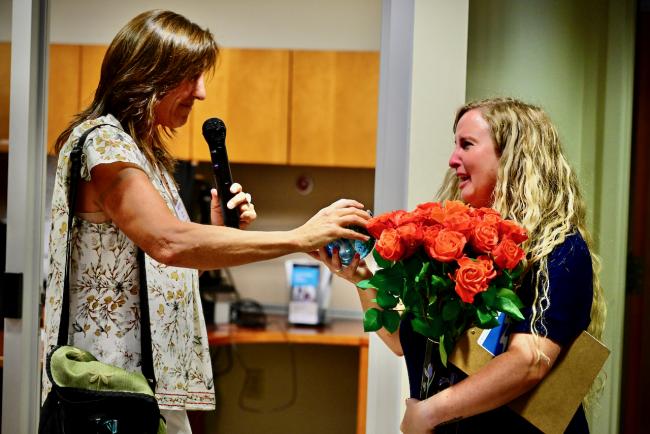 Thu, 07/27/2023
Guiding a business organization is not a task for the faint of heart and doing so for a community during a pandemic while the primary transportation artery is closed is especially challenging. 
Yet Whitney Moore took that on. She became the Executive Director of the West Seattle Chamber of Commerce in April of 2021 bringing communications, event planning and strategic marketing experience, and previously worked with the Fremont Chamber of Commerce.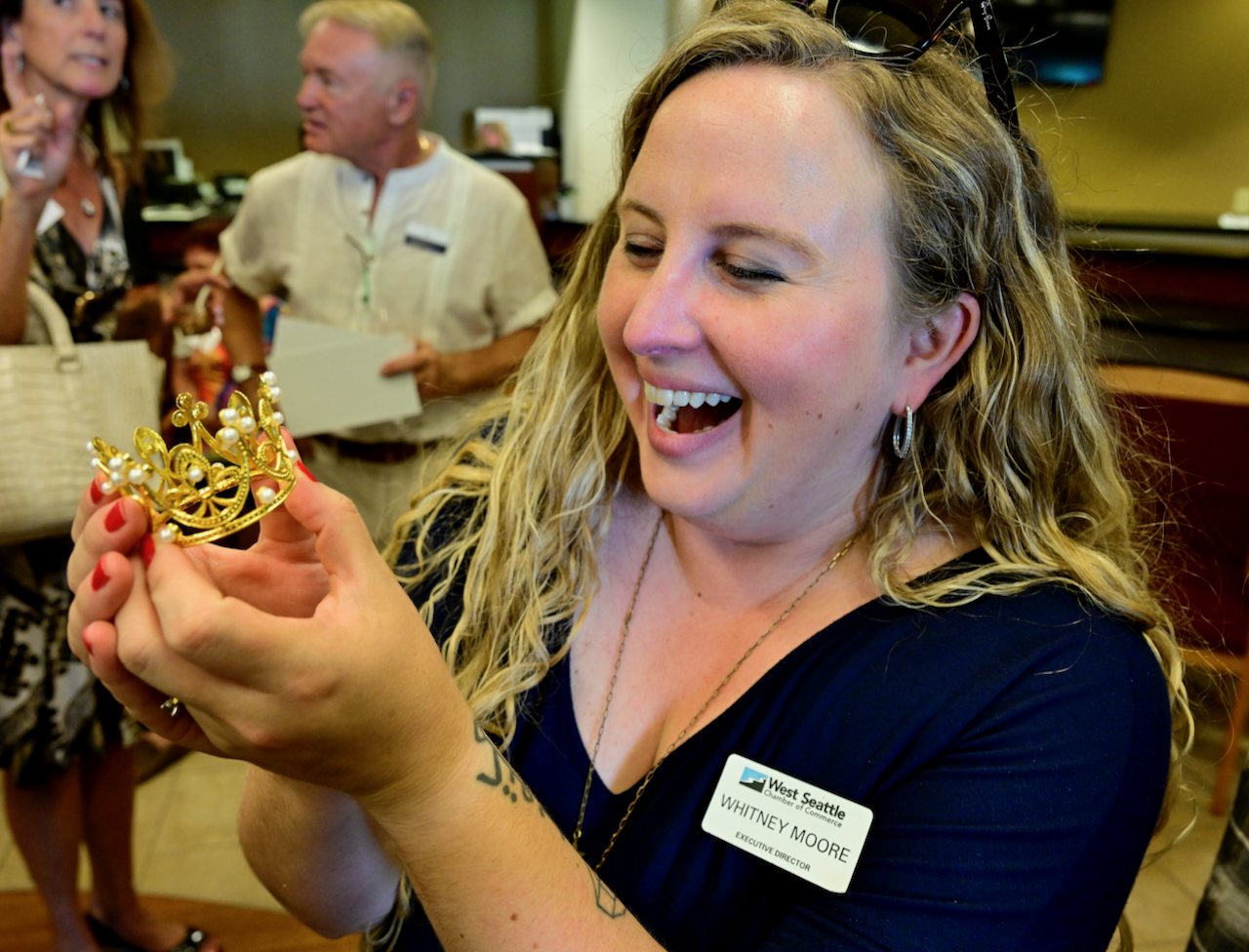 She was given a sendoff party on July 27 at Homestreet Bank by dozens of Chamber members who gathered to express their gratitude for her hard work and many innovative ideas to promote the business interests of local businesses.
During her tenure the Chamber grew in size and she events from a tie-in to a Sasquatch movie to the Centennial celebration for the chamber to the first Chamber vs. West Seattle Junction Association Softball game. 
She is developing a children's book and will take some time off prior to her next career move.