UPDATE: Five Guys Burgers now open at Westwood Village
UPDATE: Five Guys Burgers now open at Westwood Village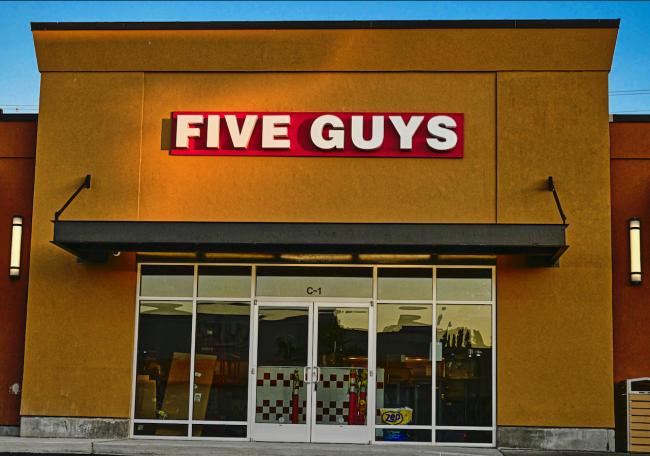 Sat, 07/29/2023
Update 7/29/23
The Five Guys restaurant offering up their signature burgers and fries opened at 11 am on Saturday.
Original Post 7/6/23
The burger Five Guys at 2600 SW Barton St at Westwood Village is set to open in late July according to the company. The restaurant, founded in 1986, is one of 1700 located in 28 countries around the world. They specialize in all fresh ingredients (they have no freezers on site) and allow diners to customize their burgers (250,000 ways they say) and more than 1000 ways to customize milkshakes. Five Guys double cooks its fries in 100% peanut oil and serves peanuts while you wait. Milkshakes are relatively new for Five Guys coming to the menu only 2014. 
They note that they have 11 mix-in options, including Oreo cookie pieces, peanut butter, real strawberries and even bacon.
 In June 2023, Five Guys opened their first location in South Korea.
The menu is centered on hamburgers offered with American cheese or applewood-smoked bacon.  Kosher style hot dogs, grilled cheese sandwiches, BLT and vegetable sandwiches are also on the menu.  The hamburgers come in two sizes: regular (two patties) and little (one patty). Fresh-cut fries are the only side offered, in "Five Guys style" or Cajun style.15 different toppings are offered at no charge.
They will be open from 11 am to 10 pm, seven days a week.