Kenyon Hall Cabaret is a night not to be missed
Kenyon Hall Cabaret is a night not to be missed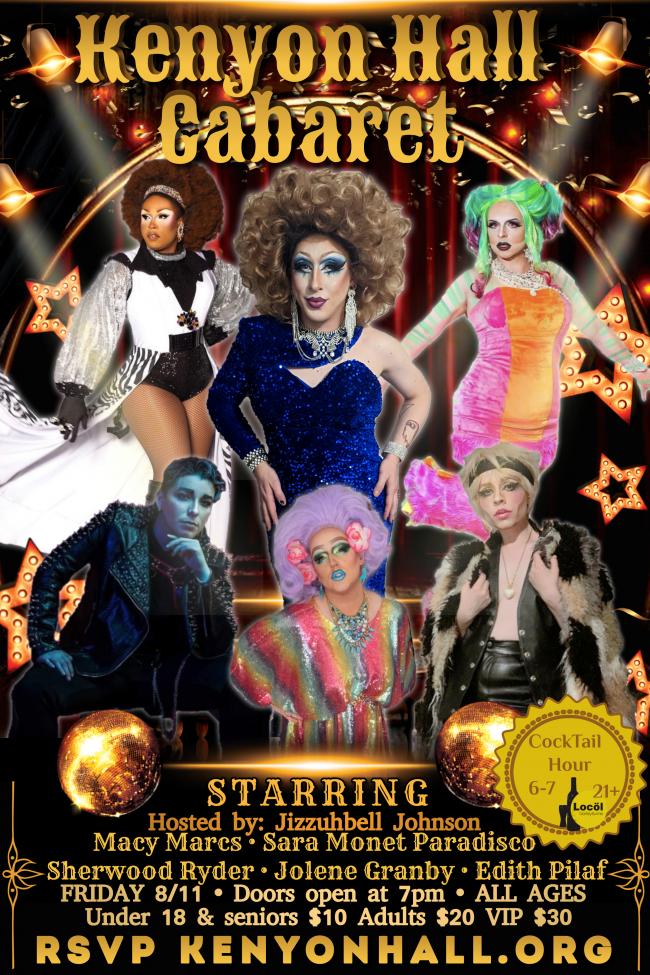 Thu, 08/10/2023


The night will be filled with dance, song, games and chance to connect with community. The core of this group has big plans in bringing the Drag experience to the Kenyon Hall neighborhood. While many of those ideas and plans are under development the Kenyon Hall Cabaret is a great jump start to getting to know some Local Drag Artists who, through time bring you down the rabbit hole of Performance art.
 
Check more out from them Here!

TICKETS ARE $30 for Select Table Seating, $20 General, $10 Seniors (ages 55+) and Students (ages 6-18)*

TO RESERVE TICKETS: Please use the links below to fill out the  Google Form for reservations

*As part of our covid safety precautions, we recommend all patrons over 5 be vaccinated and wear masks during the performance, except when eating or drinking. We thank you for your compliance as we prioritize the safety of our patrons, our artists, our staff members and volunteers.