Singer-Songwriter Jack Williams coming to Kenyon Hall Sept. 16
Singer-Songwriter Jack Williams coming to Kenyon Hall Sept. 16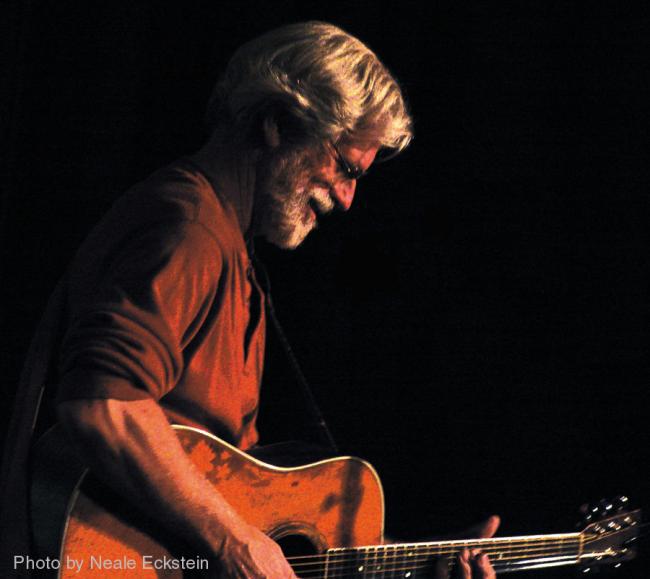 Sat, 09/09/2023
Kenyon Hall welcomes masterful singer/songwriter Jack Williams to the stage Sept. 16 at 7:30pm.
The music of Jack Williams, rooted in his native South Carolina, is shaped by a 65-year career of playing folk, rock, jazz, R&B, classical and the popular music of the 30s, 40s and 50s.
He is counted among the most dynamic performers on today's "folk" circuit – "…one of the most enlightened and entertaining performers I've ever encountered", said Dave Humphreys of Two-Way Street Coffeehouse in Downer's Grove, IL.
Jack is considered a "musician's musician", an uncommonly unique guitarist, a writer of vivid songs with a strong sense of place, and a storyteller in an old Southern tradition who further illustrates each tale with his guitar.
TICKETS ARE $20 for General Admission, $10 Seniors (ages 55+) and Students (ages 6-18)*

TO RESERVE TICKETS: Please use the buttons above to fill our our Google Form for reservations

*As part of our covid safety precautions, we recommend all patrons over 5 be vaccinated and wear masks during the performance, except when eating or drinking. We thank you for your compliance as we prioritize the safety of our patrons, our artists, our staff members and volunteers.