Canna Culture Shop damaged in smash and grab
Canna Culture Shop damaged in smash and grab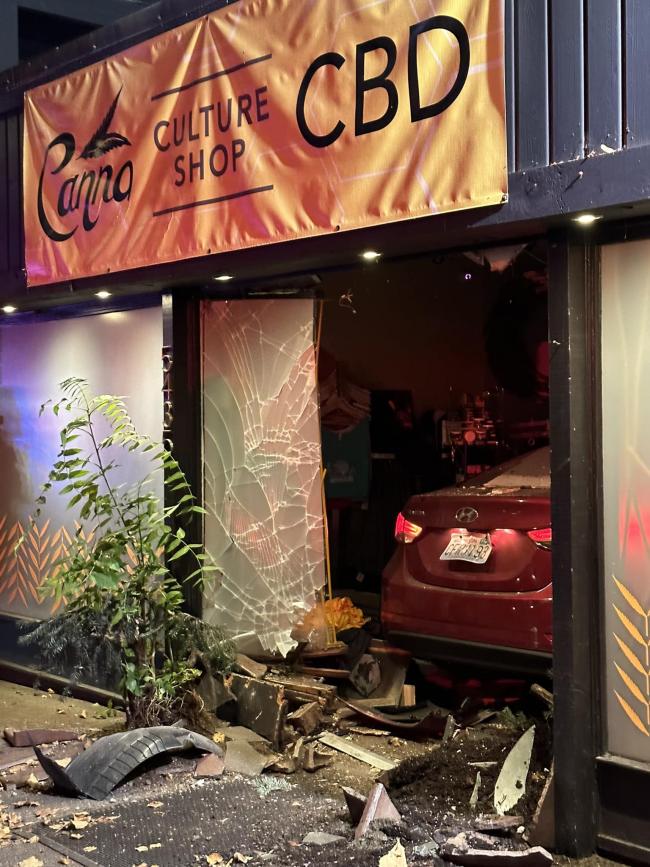 Wed, 09/13/2023
The Canna Culture shop at 5435 California Ave SW was the victim of a smash and grab incident early Wednesday morning. The shop is part of Canna West Seattle a popular Cannabis shop that was first establshed in this location but moved across the street to a house in 2018.  The Culture Shop according to the Canna website  "The Culture Shop offers a select inventory of all natural and organic CBD wellness products."
A reader who witnessed some of the break-in shared this via social media:
"Woke up this morning around 4:45 to some kids yelling on California followed by the sound of car alarms, and a huge crash noise, and a kid yelling "OPEN THE DOOR" before seeing them hit the gas outta there. Cops were on the scene in 5 minutes but maybe check if your kids were out late taking Hyundais for joy rides. they were flooring it in what looked like a black sedan northbound on California Ave."
This is one of several crimes of this type this year including Menashe Jewelers, True Value Hardware, Walgreen's near White Center, Big 5 Sporting Goods at Westwood Village and the Shorewood Grocery store. 
Westside Seattle has reached out to the owner for more details and will update this story.