Multi cultural community event Welcoming Burien is back Saturday
Multi cultural community event Welcoming Burien is back Saturday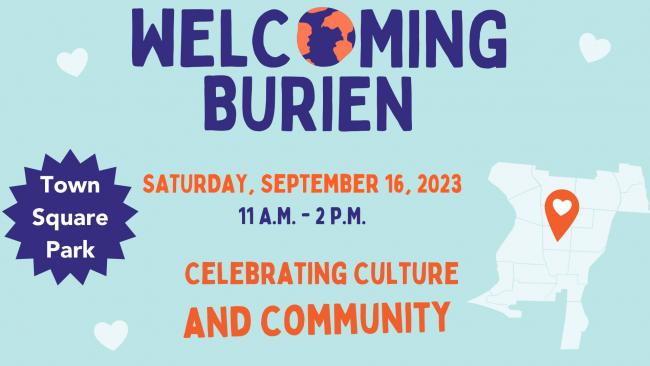 Fri, 09/15/2023
The community event Welcoming Burien is back this Saturday Sept. 16.
Over 25 nonprofit partners will be there to talk about their resources and services. Meet Community Connectors who will be sharing special foods and games from their culture

Connect with your neighbors at this family-friendly event. There will be:

GAMES 
There will be a variety of games that kids (and kids at heart) can play. The Highline Heritage Museum will offer an array of multicultural games from around the world, including Lotería. Play Serpientes y Escaleras (similar to Chutes and Ladders) and Bau Cua Ca Cop for fun prizes.

FUN FOR THE KIDS
There will be free face painting, two arts and crafts tables, free rootbeer floats provided by the Highline Schools Foundation and a Candy Around the World scavenger hunt.

CULTURAL PERFORMANCES AND TRADITIONS
Enjoy the sights and sounds of dance performances and music to celebrate cherished traditions that reflect our community's cultural heritage. Grab a blanket sit on the grass and watch:

11:00 - 11:45 a.m. Gansango Dance Company (African Music & Dance)

11:45 a.m. - 12:15p.m. Tunisian Egyptian Assaya, Khailiji Thobe Dance performed by Zulaika

12:15 - 1:00 p.m. Show Brazil (Brazilian traditional and contemporary music)

1:00- 1:30p.m. Grupo Folklorico Citlali (Mexican Youth Folkloric Dance)

1:30 – 2p.m. Caña Dulce (Costa Rican Folklore Dance Group)

Come see a traditional Ethiopian Coffee Ceremony.