UPDATE: Global Smoke and Vape attacked again; That makes eight since Aug. 24
UPDATE: Global Smoke and Vape attacked again; That makes eight since Aug. 24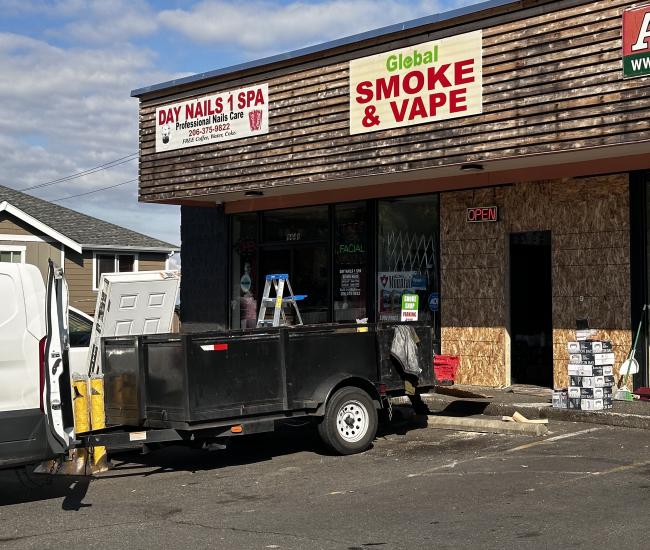 Thu, 09/21/2023
Update 9-21-23
Incredibly, now it's eight times. Globlal Smoke and Vape has been hit by criminals for the eighth time since August 24. This time it was an attempted break in and this time they damaged A Pizzs Mart next door too. Glass there was destroyed but nothing was stolen. New metal bollards were installed yesterday in front of Global Vape and new plywood and a solid door were in place to prevent future smash and grab incidents.
Original Post
Global Smoke and Vape near the corner of 35th SW and SW Roxbury was hit by smash and grab robbers early Wednesday. This is the seventh time the store has been victimized since August 24 and the second time this week. 
The crime took place around 2 am and the owner was alerted by his security system. The surveillance video his system captured shows four people ransacking the store, and then running out to get into another vehicle.
Typically thieves then put the merchandise up for sale on a variety of websites like OfferUp.com