Search party will search for missing man: Jim Price has been gone since Monday
Search party will search for missing man: Jim Price has been gone since Monday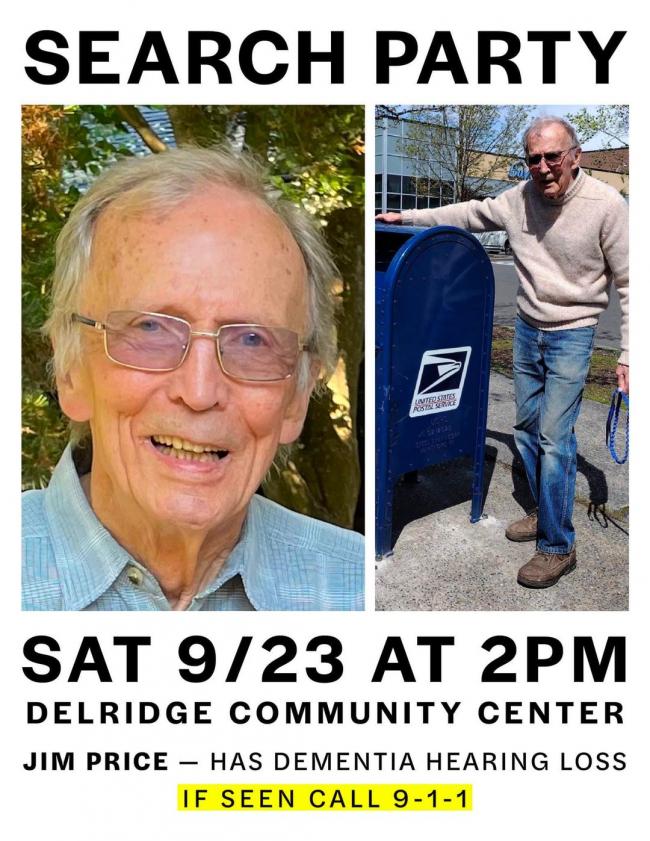 Sat, 09/23/2023
Jim Price is still missing. Gone since last Monday the 86 year old Pigeon Point resident was last seen in the 3600 block of 22nd Ave SW around 7pm.
Despite two searches for him this week and attention in the media his whereabouts remain unknown.
Now another search party is being held this Saturday at 2pm and volunteers are needed. If you want to join it go to the Delridge Community Center at 4501 Delridge Way SW.
Jim stands 5' 10", weighs 124 pounds, has gray hair, blue eyes. He wears glasses and has a crooked walk. He was last seen wearing a blue ski jacket with no hood and blue or black jeans.
He has his wallet with ID and an Orca card but no cash or credit cards. Thus far there is no record of him using the Orca card.
He suffers from dementia and hearing loss as well. 
If you see him or have spotted him please call 911 with any information.