Reminder: Monster Costume holding Beach Bash on Memorial Day
Reminder: Monster Costume holding Beach Bash on Memorial Day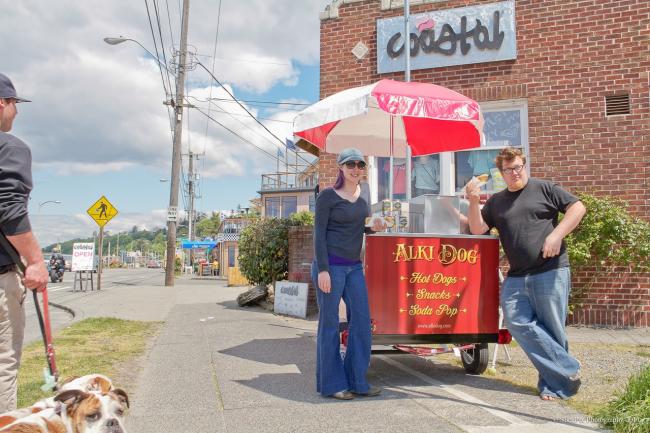 David Rosen
Tue, 05/24/2011
West Seattle software developer Monster Costume is sponsoring what they are calling Monster Costume Memorial Day Bash on Alki Monday May 30. Monster Costume is hiring West Seattle's newest food service Alki Dog (a high end hot dog service) to serve hot dogs at a deeply discounted price for the event.
They will be located on Alki just adjacent to Wheel Fun Rentals in the 2500 block of Alki Ave. beginning at 11:00 am.
But that's not all. As the developers of last years iPad hit, Bartleby's Book of Buttons, (currently FREE on itunes for the time being) they will be showing on the beach directly across from the Alki Dog cart, the first 6 pages of the next edition of that title that people are invited to stop by and play with on iPads set up for the purpose.
Kyle Kinkade, CEO of Monster Costume said, "We love Alki, hot dogs, parties and the iPad so we wanted to combine them to introduce people to our newest creations, Alki Dog and Bartleby's Book of Buttons Vol. 2."
This is also a chance for the public to meet the developers of these titles and ask questions.