West Seattle Little League finally able to celebrate field improvements
West Seattle Little League finally able to celebrate field improvements
Delays finally over, the new field can be dedicated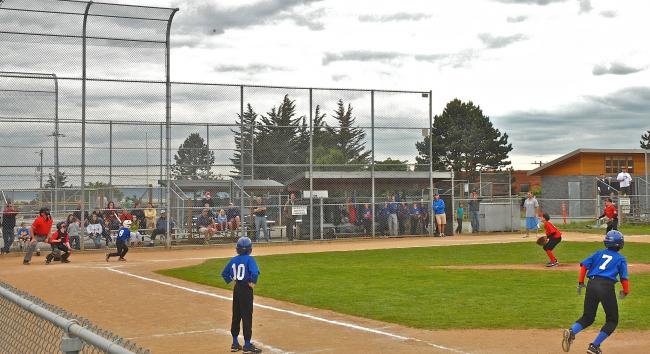 Photo by Steve Shay
Thu, 06/09/2011
The West Seattle Little League in cooperation with the Seattle Parks Department will finally be able to perform their official dedication and ribbon cutting ceremony celebrating the completion of their new concession building and storage building at Bar-S Playfield, 6425 SW Admiral Way, on June 18 at 3:00 pm.
The improvements to the field were originally scheduled to happen March 26 but construction and weather delays cancelled those plans and the Jamboree as well.
League President Mark Terao said, "Please come and celebrate with us as we give a big Thank You and show our appreciation to all of the people and companies that helped this dream of over 50 years come true.
Through the help of many we were able to construct a first class facility that will be enjoyed by thousands of families throughout the Seattle area for years to come."