O'Dea overpowers West Seattle Wildcats
O'Dea overpowers West Seattle Wildcats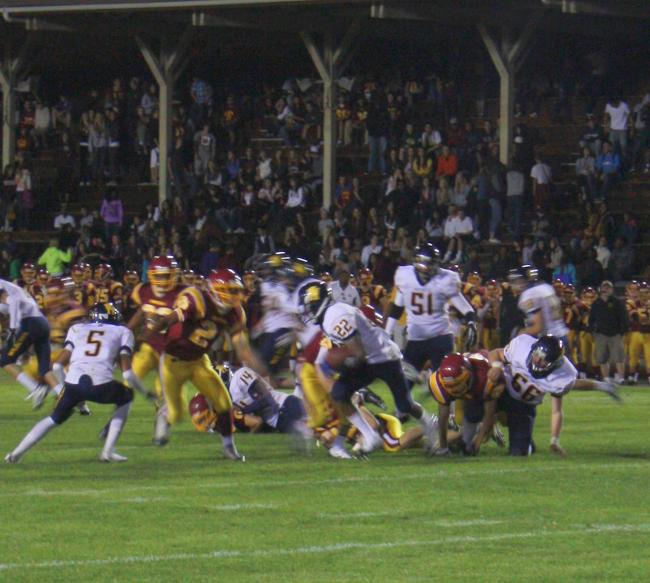 Sat, 09/17/2011
In a non-conference game played at the West Seattle Stadium on Sept. 16, O'Dea came out on top 52–8.
With a much deeper bench and a #9 ranking in the Washington State, the Fighting Irish were too much for the Wildcats to hold off on Friday night.
It began with the Irish's first play from scrimmage, a 58-yard touchdown pass, and they never looked back offensively in racking up 52.
After a Wildcat interception in the first quarter, running back Pablo Nikko Emm ran one in for West Seattle's only touchdown on the night.
Wildcat quarterback Isaac Johnson was consistently pressured from a dominating Irish defensive line, making it difficult to get his passing game going.
There was a scary moment for the Fighting Irish when a special teams player was laid out by a Wildcat block on a punt return to start out the second half.
The young man was taken away by ambulance as players from both teams dropped to one knee in prayer. He was showered with cheers and applause as he left the field.
In other West Seattle football news, Chief Sealth lost 20-19 at home against Cleveland.