North ferry entrance lane and toll booth at Fauntleroy dock to open early May 9
North ferry entrance lane and toll booth at Fauntleroy dock to open early May 9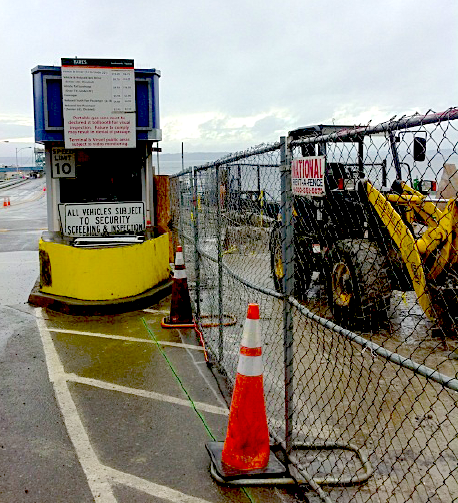 King County
Wed, 05/08/2013
Information from King County
Starting Thursday, May 9 the north ferry entrance lane and toll booth will reopen. The lane and toll booth have been closed since January due to construction activities at the Barton Pump Station. With the opening of the north lane and toll booth, a uniformed police officer will no longer be on site.
During the closure crews have conducted activities essential to the pump station upgrade, including jet grouting, which is a soil stabilization technique that will allow a safe underground work zone.
As work on the pump station progresses, there may be a need for occasional day time lane closures. King County will notify commuters and the community of any short-term or day-long lane closures.
What to expect
· There will no longer be a uniformed police officer to direct traffic
· Flagger to continue moving traffic through site and in and out of the ferry terminal entrance, when necessary
· Work to continue on site, beginning with excavation of the pump station
· Heavy equipment on site