Sports Watch
Sports Watch
Upcoming games, matches and events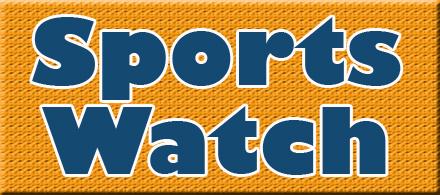 Fri, 08/30/2013
High schools
Football
Highline Memorial will be the site of a football double-header as the season opens Friday.
Mount Rainier will host Auburn-Riverside in a 5 p.m. game, followed by close neighbors Chief Sealth of West Seattle and Evergreen of White Center going at it in a non-league game at 8 p.m.
Chief Sealth is a member of the Metro League and Evergreen is in the Seamount League.
In other action at 7 p.m. that day, West Seattle will be at Fife.
Seattle Lutheran will be at home against Evergreen Lutheran at 7 p.m. Saturday at West Seattle Stadium.
Colleges
Football
Washington State University goes on the road to USC Saturday, playing the Trojans in a 7:30 p.m. game.
The Washington Huskies take this weekend off before visiting Illinois Saturday, Sept. 14.

Men's soccer
Santa Clara drops in on the University of Washington for a 7:30 p.m. match Tuesday before Portland visits at the same time Friday.
Pro Sports
Seattle Mariners
The Mariners are on the road for Major League Baseball action Monday through Thursday this week, visiting the Kansas City Royals in 11:10 a.m. action Monday, 5:10 p.m. action Tuesday and Wednesday and another 11:10 a.m. game Thursday.
Seattle comes home to Safeco Field to play the Tampa Bay Rays at 7:10 p.m. Friday, 6:10 p.m. Saturday and 1:10 p.m. Sunday. The Houston Astros invade for 7:10 p.m. games Monday through Wednesday of next week.
Seattle Seahawks
The National Football League opens for the Seahawks next Sunday, when they go to Carolina to play the Panthers at 10 a.m.
Tacoma Rainiers
The Rainiers' regular season ends with a 1:30 p.m. home game against the Sacramento Rivercats at Cheney Stadium on Monday, Sept. 2.
Seattle Storm
Seattle's WNBA team entertains Minnesota in a 7:30 p.m. game this coming Saturday at the KeyArena.
Seattle Thunderbirds
The Western Hockey League Thunderbirds will go to the Tri-Cities for 7:05 p.m. preseason action Friday before hosting Spokane at 3 p.m. Saturday at Showare Center in Kent.