West Seattle's Carol Dunn has passed away
West Seattle's Carol Dunn has passed away
Dunn family owned the West Seattle Herald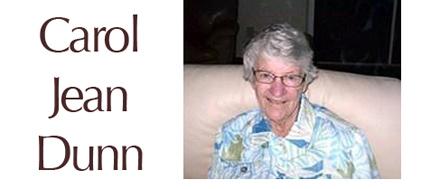 Tue, 12/31/2013
Carol Jean Dunn whose family and husband Clyde Dunn owned the West Seattle Herald until 1974, passed away December 24, 2013 at the age of 84.
She was born in Seattle, Washington on September 7, 1929. Carol graduated West Seattle High School in 1947. She married F. Clyde Dunn on June 18, 1949.
The funeral service is Friday at Forest Lawn at 2:00 pm.

Carol had a passion for gardening, beachcombing, bridge, and bowling. She is survived by : children Debbie Morris, Pam Pohan, Lorrie Sanderson, and John Dunn; grandchildren Todd, Justin, Eric, Adam, Brianna, Kati, Erin, and Toni; great grandchildren Aliza, Aidan, Natalie, Riley, Mallory, Brennon, Tia, Morgann, Michael, Elliott, and Peyton. She is now joining her husband of 48 years Clyde and daughter Kathy Bushaw who preceded her death.
Her full obituary is found on Dignity Memorial here.