Police Blotter Week of 3-30-15
Police Blotter Week of 3-30-15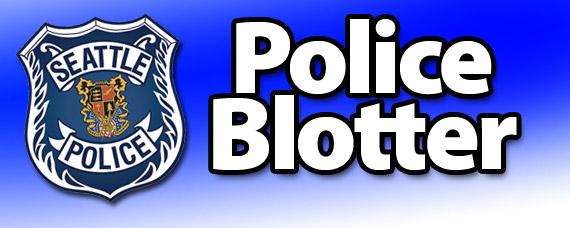 Mon, 03/30/2015
By Tim Clifford
Teenager shot on Alki Beach
A large scuffle ended with one teenager shot on Marine Ave. S.W. and Alki Ave. S.W. during the early hours of Mar. 22. The incident garnered attention from all major news networks after video surfaced of the fight and shooting.
The incident began just before 1 a.m. when a large group of nearly 20 men, various races and all in their late teens to early 20's, was seen chasing a single subject down Alki to a parked black sedan. Inside the car was at least one passenger. The group surround the car and began kicking and hitting the vehicle while shouting at the men inside. Eventually the subject who was initially being chased was pulled into a fight between four to five men with witnesses and the crowd cheering on the chaos.

During the fight one of the men inside the sedan pulled a gun and began firing shots into the crowd. Four shots can be heard on the video, each with a few seconds pause between them. The gunfire scattered the crowd and gave time for the car to speed away before police could arrive.
Two hours later, just after 3 a.m., a 17-year-old male checked himself into the emergency room at Providence Regional in Everett for a single gunshot wound that he said he received on Alki Beach. Hospital staff informed the police and investigators quickly arrived to question the wounded teen.
As of this writing the teen has refused to answer any questions and the investigation into the shooting is still ongoing.
Sighted
Bike patrol officers responded to the scene of an attempted burglary at 3000 S.W. Cycle CT. on Mar. 24. The incident itself actually occurred the day before at 3:30 a.m. on Mar. 23.
The homeowner who contacted police explained that in the early morning hours of Mar. 23 he was asleep in his basement when he awoke to the sounds of someone prying at an open window. When he saw the suspect trying to make their way through the window he grabbed his handgun, which has a mounted laser sight, and pointed it at the suspect's stomach. When the suspect saw the red dot on his mid-section he pulled out of the window and ran away.
Since the blinds were half drawn the homeowner was unable to see the burglar's face but remained adamant that he knew who the suspect was.
According to the man earlier that day his son had told him about how the young next-door neighbor boy had come into the house without permission. Though he had been told to leave immediately earlier the man told the officers that he is certain the suspect was the young boy returning to the house.
Officers asked the man to call them later with the young boy's name and address. The person who almost became a (dead) suspect remains at large.
Crimes reported between Mar. 19 and Mar. 26
Burglaries by block: 3000 block of S.W. Cycle CT., 7100 block of 35 Ave. S.W., 4100 block of S.W. Othello St., 1000 block of S. Henderson St., 9200 block of 4 Ave. S.W., 9000 block of 20 Ave. S.W., 11200 block of 35 Ave. S.W.
Car prowls by block: 2300 block of California Ave. S.W., 3200 block of Benton Pl. S.W., S.W. Brandon St. / 42 Ave. S.W., 5400 block of 41 Ave. S.W., 6500 block of California Ave. S.W., 6700 block of 40 Ave. S.W., 8100 block of 7 Ave. S., 800 block of S. Thistle St., 300 block of S. Cloverdale St. (2 reported), 700 block of S. Cloverdale St., 1200 block of S. Donovan St., 2600 block of S.W. Barton St., 9200 block of Fauntleroy WY S.W., 9300 block of Forest CT S.W., 9800 block of 42 Ave. S.W., 3300 block of S.W. 106 St.
Car thefts by block: 2700 block of 44 Ave. S.W., 4100 block of 20 Ave. S.W., 5400 block of 40 Ave. S.W., 7100 block of California Ave. S.W., 3600 block of S.W. Othello St. (3 reported), 8400 block of 26 Ave. S.W., 9000 block of 39 Ave. S.W., 11 Ave. S.W. / S.W. Henderson St.