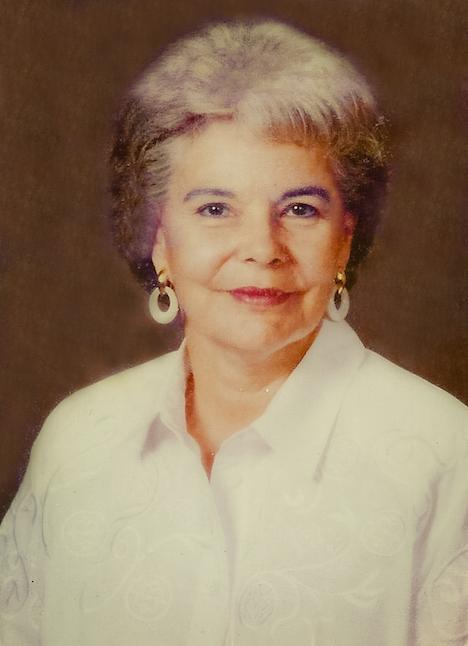 Barbara was born April 23, 1930 in Norridgewock, Maine to Bernard Ezra "Bun" and Helen (Norton) Cough. She grew up in Bar Harbor on Mount Desert Island, Maine, the second oldest and fast friend of her three siblings, Sonny, Janis and Jimmy. Her entrepreneurial, ever-scheming father had the family moving frequently around the town and pitching in on various family ventures. Her mother Helen was always there for her children.
After graduating from Bar Harbor High School, Barbara attended college in Boston, where she reveled in the excitement and freedom of the city. Back in Bar Harbor during a break from school, she caught the attention of a college boy on vacation from studies in Miami. Barbara's father was impressed to learn the "boy" was R.R. "Bob" Greive, a Washington state senator and law student. Barbara's father arranged for her to transfer to school in Miami to encourage the romance. Bob and Barbara were married in Miami, just weeks before her 20th birthday. He was 29.
Following Bob's law school graduation in 1951, the couple settled in West Seattle, where they raised their six children. Barbara and the children were fixtures in the back pew of Holy Rosary Church during Sunday Mass while Bob ushered. She earned a reputation for her grace and elegance even as she wrangled squirming toddlers. She kept up appearances at daily Mass when slacks were taboo hiding her pant legs by rolling them up above the hem of her long coat. She was a member of the Holy Rosary School Mothers Club for 18 years.
A tireless politician's wife through her marriage, she played hostess, managed direct mail operations for many election campaigns, and moved the family every two years to Olympia for the legislative session.
Barbara loved being a mother. She was an intelligent, independent thinker who treated each child as an individual. Her children learned from her insatiable intellectual curiosity, generous spirit, moral strength and playful nature. And each inherited a version of Barbara's distinctive guffaw.
Creative and industrious, Barbara developed and printed photos of her children in her own darkroom, sewed matching Easter dresses for her three girls, knit sweaters by machine for friends and family, and with her boys became an early and lifelong Apple computer loyalist. An accomplished quilter, she later combined her love of sewing and computers by embracing machine embroidery.
With her children grown, Barbara married Charles Law, a retired West Seattle attorney. They lived in Tacoma and enjoyed travel and many adventures in the short time they had together. Charlie died suddenly after just two years.
Barbara continued to attend St. Theresa's Church in Tacoma where her friendship with David Shea blossomed. They married in 1994, lived in Normandy Park briefly, then made their home in Des Moines. They traveled together in Europe, Canada and Mexico, across the U.S., and made the drive to Mesa, Arizona every fall. In Mesa, they enjoyed a lively circle of friends. Barbara took and taught computer classes several times a week.
She continued with her love of travel and history, taking river trips from France to Turkey to Russia with her sister, Janis, and daughter, Kathleen. An avid reader, Barbara was never without a book. She made micro-loans to women entrepreneurs in Africa, one of the many ways she lived her own brand of feminism. Barbara never completely lost her Maine accent and remained ever proud of her identity as a Cough.
Barbara died April 9, 2015, unable to recover after major surgery. She will always be remembered for her ability to develop deep connections with new acquaintances and her many lifelong friends. Her generous spirit and love of fun live on in us all.
Predeceased by her husbands, R.R. "Bob" Greive and Charles Law, and her siblings, Bernard K. "Sonny" Cough, James Preston "Jimmy" Cough and Janis Cough Robbins, Barbara is survived by her husband of 21 years, David W. Shea; daughter Bernadette Greive Lucas and her husband Leo Lucas, Hollywood, CA; daughter Mary Greive Isar and her husband Andrew Isar, Gig Harbor, WA; daughter Kathleen Greive Deakins and her husband Garald Deakins, Des Moines, WA; son Raymond Peter Greive and his wife Nancy White Greive, Bellevue, WA; son James Joseph "J.J." Greive and his wife Suzanne Greive, Burien, WA; son Thomas John Greive and his wife Diana Greive, Seattle, WA; and grandchildren, Gabriel Long, Kristin Long, Matthew Long, Brian John Deakins, Rae Anne Deakins, Paul Greive, Joseph Greive and Marie Haley Greive.
Barbara's funeral Mass was celebrated April 15th at St. Philomena Church in Des Moines. Remembrances may be made to Catholic Community Services and Catholic Relief Services.
Guestbook: www.howden-kennedy.com
Published in The West Seattle Herald Section of The Westside Weekly April 24, 2015