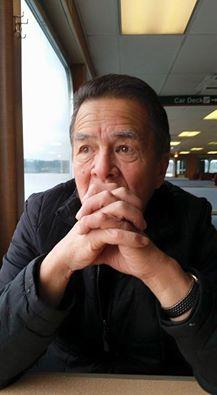 Lifelong Seattle, Washington resident, Jim O'Francia passed away March 25, 2015. He was born to Felix C. and Alice (Daly) O'Francia November 24, 1941.
Jim was a graduate of Garfield High School. He enlisted in the US Army December 12, 1963 and was honorably discharged November 30, 1969. He served as a Specialist and was a proud Veteran.
Well liked and highly respected by all who knew him, Jim owned the Admiral Shell Station and subsequently worked at Shell in Burien and Texaco in Federal Way. He last worked at APPLUS Emission Center where he received his five year Recognition Plaque.
Jim was a quiet man who went out of his way to care for others, making sure they were okay before taking time for himself. He was a man who made a positive difference in the lives of others. A favorite pastime was taking long drives on both sides of the Cascades.
Predeceased by his wife, Sebonne, Jim leaves to mourn his loss two sons, Christopher Michael (Melissa) and James Patrick (Jennifer); grandson, Quinn Davis; and favorite nephew, J.J.
Memorial Service is planned for Saturday, May 2, 2015, 10 a.m., at The Junction Church (formerly West Seattle Baptist Church).
Published in The West Seattle Herald Section of The Westside Weekly April 24, 2015