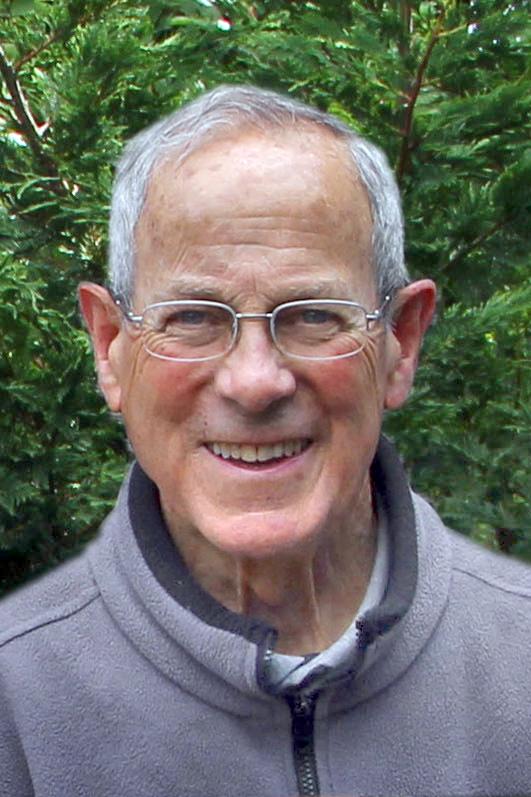 Passed away peacefully with his wife at his side on September 13, 2016.
Bill was born to Wilbur and Nellie Springer in Bay Village, Ohio on February 1, 1935, the loving younger brother of John and Elizabeth.
Upon graduating from Ashland High School (OH), where he still holds track and field records, he matriculated to Dartmouth College, graduating in 1957. He earned his M.D. in 1961 from Harvard Medical School. In 1963, the United States Navy brought Bill to the Pacific Northwest where he met Joan, who would become his wife in January of 1965.
Bill began practicing internal medicine in West Seattle in 1967, and continued there until his retirement from private practice in 2000. He then served as medical director of The Kenney until 2008, and volunteered on 4 international trips with Medical Teams International. He took great pleasure in having served faithfully in the same community for 41 years.


Bill was a gentle and compassionate man of deep faith who lived for his roles as husband, father and physician. His soft voice, subtle humor, and deep love for others made him a trusted healer, a wise counselor to his children and their friends, and a favorite of those who knew him. He could also be found riding his bike, reading a book, or sitting contently, enjoying the view from their home that he cherished each day.
Bill is survived by his wife of 52 years, Joan, and their sons John (Megan), Dan (Marchelle) and Joe (Allison), and his wonderful grandchildren to whom he will always be Papa: Hayley, Matthew, Katelyn; Melaina, Logan, Amelia; William, and Grace.
Pops, you filled the unforgiving minute with sixty seconds of distance run. Yours is the earth and everything that is in it. It is only because of you that we know what it means to be men. -- Your Sons.
We will always miss you, and are forever grateful to have had you as husband, dad, and Papa.
A memorial service will be held on October 17, 2016 at Fauntleroy Church in West Seattle at 2:00 P.M.
Published in the West Seattle Herald section of the Westside Weekly, October 7, 2016.