Police Blotter week of 7-31-17
Police Blotter week of 7-31-17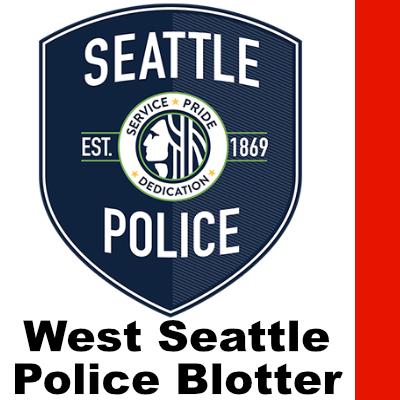 Mon, 07/31/2017
Armed robbery at a bus stop on Delridge
Around 2 p.m. on Thurs., July 27, Southwest Precinct police officers responded to a report of an armed robbery at a bus stop near the intersection of Delridge Way and Kenyon St. The teenage victim said that the suspect, who was also a teenager, approached him with a handgun, stole his iPhone and ran away. Officers called for a K9 unit but were not able to track the victim in time. Using the phone's location software, however, Officer Ernie DeBella was able to follow the phone to Burien, then to Federal Way and finally to an occupied silver minivan. With assistance from King County Sheriff's Office and Federal Way Police Department, officers were able to stop the minivan. All four passengers got out and ran—but did not make it very far before they were detained by police. Officers found the phone and a handgun inside the vehicle. 
Three of van's occupants were interviewed and released from the scene, while the fourth was determined to be the robbery suspect and remained with officers. Another person identified the suspect as the person who robbed him the day before. Federal Way Police will continue to investigate that robbery separately. Officers impounded the minivan and transported the suspect back to Seattle, where he was booked into the Youth Service Center.
K9 Zeff tracks teenage car thieves 
Canine crime-solver Zeff helped officers track down a group of teenagers who had been in possession of a stolen car in West Seattle late Sun., July 23. Officers spotted the stolen Toyota Corolla near Alki around 9:45 p.m. They pulled up behind the vehicle, as the driver was turning into a parking lot in the 2700 block of Alki Avenue S.W. There were five young men inside the car, who all jumped out and ran in separate directions. Police were searching for the suspects, when K9 Zeff and his handler, officer Chris Hairston, showed up. One suspect—a 16-year-old who was wanted on a warrant for vehicle theft— was detained, while Zeff sniffed out three other teens, hiding in a greenbelt near the 3000 block of 59th Avenue S.W. Police booked the 16-year-old into the King County Youth Service Center for his warrant and identified and released the three other teens.