Easy Street Records will convert former Corner Pocket bar into new music venue, restaurant/bar
Easy Street Records will convert former Corner Pocket bar into new music venue, restaurant/bar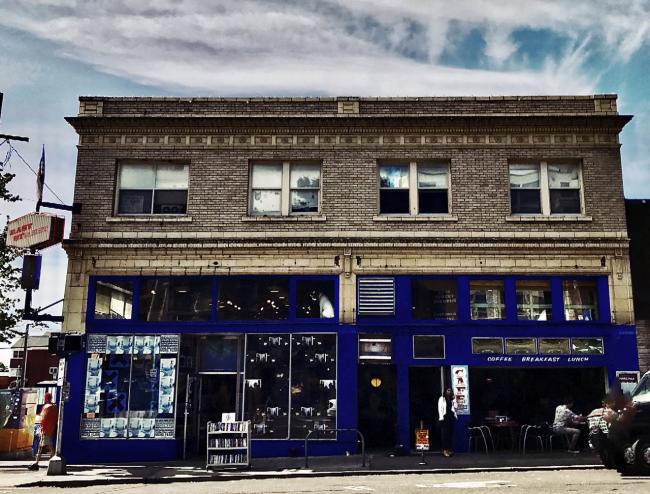 Patrick Robinson
Wed, 08/30/2017
The Corner Pocket bar, located in the basement of the historic Hamm Building in the West Seattle Junction has been sold and will become an extension of Easy Street Records as a music venue, restaurant and bar according to sources that wish to remain anonymous. The Hamm Building, built in 1925 has been nominated for Landmark Status with the City of Seattle.
The bar at 4302 SW Alaska Street #204 closed in December of 2016 amid a drug bust and subsequent revocation of their liquor license, is accessed via a door on California Ave SW. just adjacent to the entrance for Easy Street.
Easy Street Records has built a regional reputation as a live music venue with hundreds of famous performances staged in the space normally used as a cafe. Throughout Easy Street Record's history it has been the scene of notable events. On April 25, 2005 Pearl Jam performed in the store for the 10th Anniversary of the Coalition of Independent Music Stores and later released a limited edition EP of the performance. Other artists have recorded and appeared at Easy Street including Brandi Carlisle, Elvis Costello, The Shins, My Morning Jacket, Brad, The Sonics, Chris Ballew, Lou Reed, Kings of Leon, Patti Smith, Paul Westerberg, Lana Del Rey, Dierks Bentley, Steve Earle, Macklemore and Ryan Lewis, The Cave Singers, Band of Horses and others in more than 500 in-store performances.
No word was available as to the timing or potential changes intended for the space. The contents were sold as is along with the remainder of the lease.
The Corner Pocket was established in 1995 by Michael Maine Sr. who remodeled the space after it had been vacant for the previous six years. Maine Sr. passed away in 2011.  The bar had been popular as a billiards and sports bar hangout prior to its closure.