Green Acres Apartments severely damaged in early morning fire; Damage estimated at $500,000
Green Acres Apartments severely damaged in early morning fire; Damage estimated at $500,000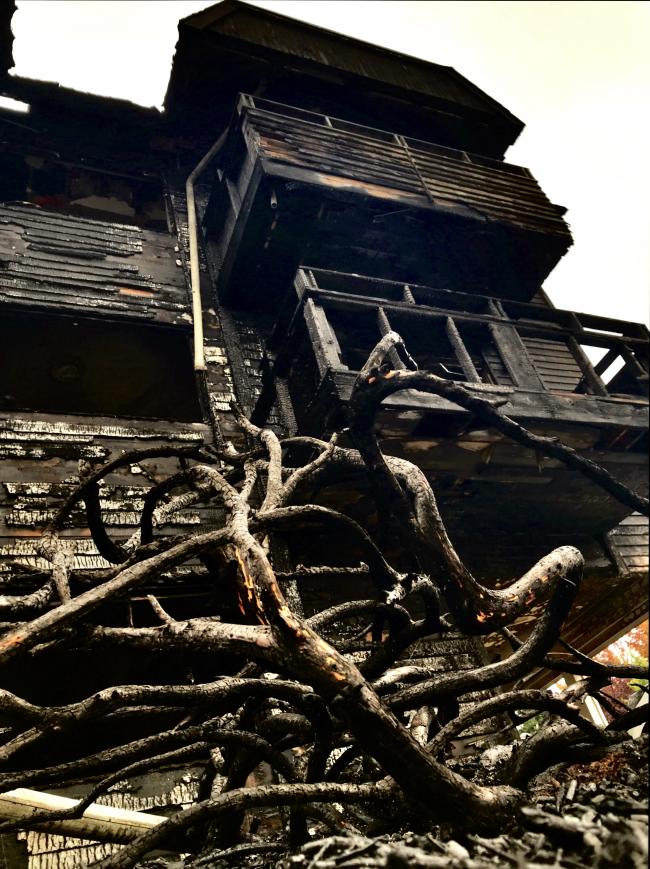 Patrick Robinson
Fri, 09/29/2017
The Green Acres apartments complex at 5656 California Ave SW suffered extensive damage from a fire in the early morning hours of Friday, Sept. 29.
The fire, which a Seattle Fire Dept. spokesperson said damaged at least six units, started on the exterior of the building around 1 am, and spread to the interior. No one was hurt in the blaze and no cause has yet been determined. 
The cause of the fire was ruled undetermined by investigators. Total estimated loss is $500,000 to structure and $2,000 to landscaping.
It was unclear how many residents have been displaced by the damage, but the Red Cross has responded and will assist those that need help. 
A family in the building was alerted by their bulldog Kona whose barking woke them up in time to flee the flames.
A GoFundMe campaign has been set up to help the displaced families.