Fauntleroy Fall Festival was sunny fun
Fauntleroy Fall Festival was sunny fun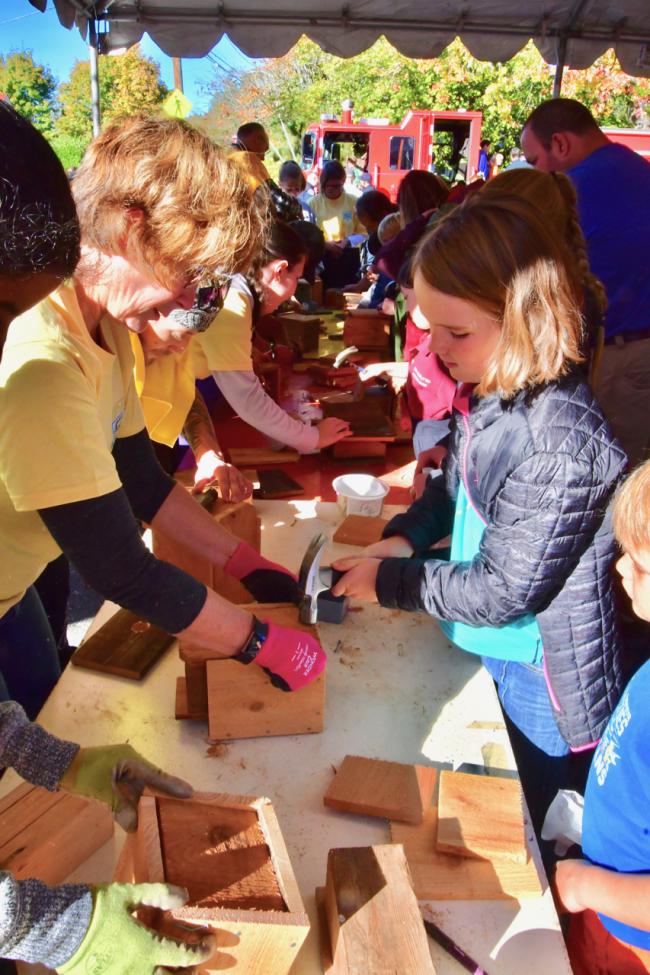 Patrick Robinson
Mon, 10/16/2017
The Fauntleroy Fall Festival saw its biggest turnout in years due to sunny weather (and maybe a Seahawks bye week) as many hundreds of families made their way to the annual neighborhood event. 
The Fauntleroy Fall Festival is an annual neighborhood celebration brought to you by the Fauntleroy Community Association, Fauntleroy Church UCC, Tuxedos and Tennis Shoes Catering, Endolyne Joe's, Fauntleroy Children's Center, Little Pilgrim School, Fauntleroy Schoolhouse, and members of the Fauntleroy community.
The festival is held at the Fauntleroy Schoolhouse (front, The Hall at Fauntleroy, and back), Fauntleroy Children's Center (inside and back playground), and Fauntleroy Church (parking lot, sanctuary, narthex, and Fellowship Hall).
This year's festival was on Sunday, October 15.