Famous Menashe family Christmas lights featured on ABC television; But you have to wait till next year to see it
Famous Menashe family Christmas lights featured on ABC television; But you have to wait till next year to see it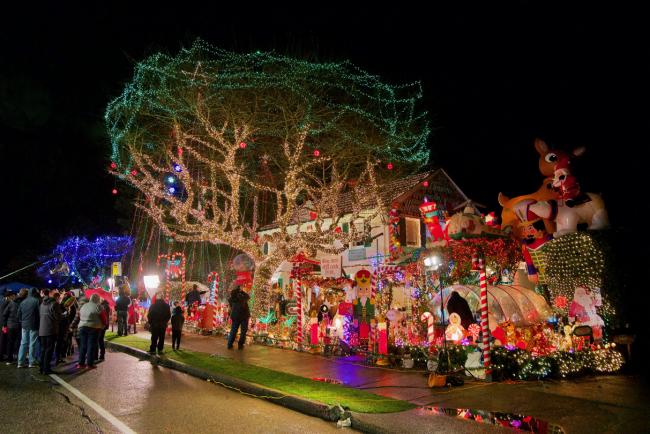 Patrick Robinson
Sat, 12/02/2017
The most famous Christmas light display in West Seattle, those of the Menashe family at 5605 Beach Drive SW got some glamorous attention for 2017. This is the 25th year for the display which has grown every year and on Dec. 2 it was being recorded on video for the ABC television show The Great Christmas Light Fight, a production of FremantleMedia North America. The one catch? The show featuring the West Seattle home won't be seen until 2018. The show is now in its fifth season and premieres Dec. 4. and airs every Monday in December. It pits four families across the nation in a competition for the most elaborate, amazing holiday light display. The winner gets $50,000.
The show happened to pick a particularly rainy and cold evening to stage the event but the weather didn't dampen the enthusiasm of some 200 people who gathered to be part of it. 
The director of the show had the crowd rehearse some reactions, and finally after 90 minutes of waiting, host Carter Oosterhouse arrived in a black SUV, followed by Santa on a horse drawn wagon.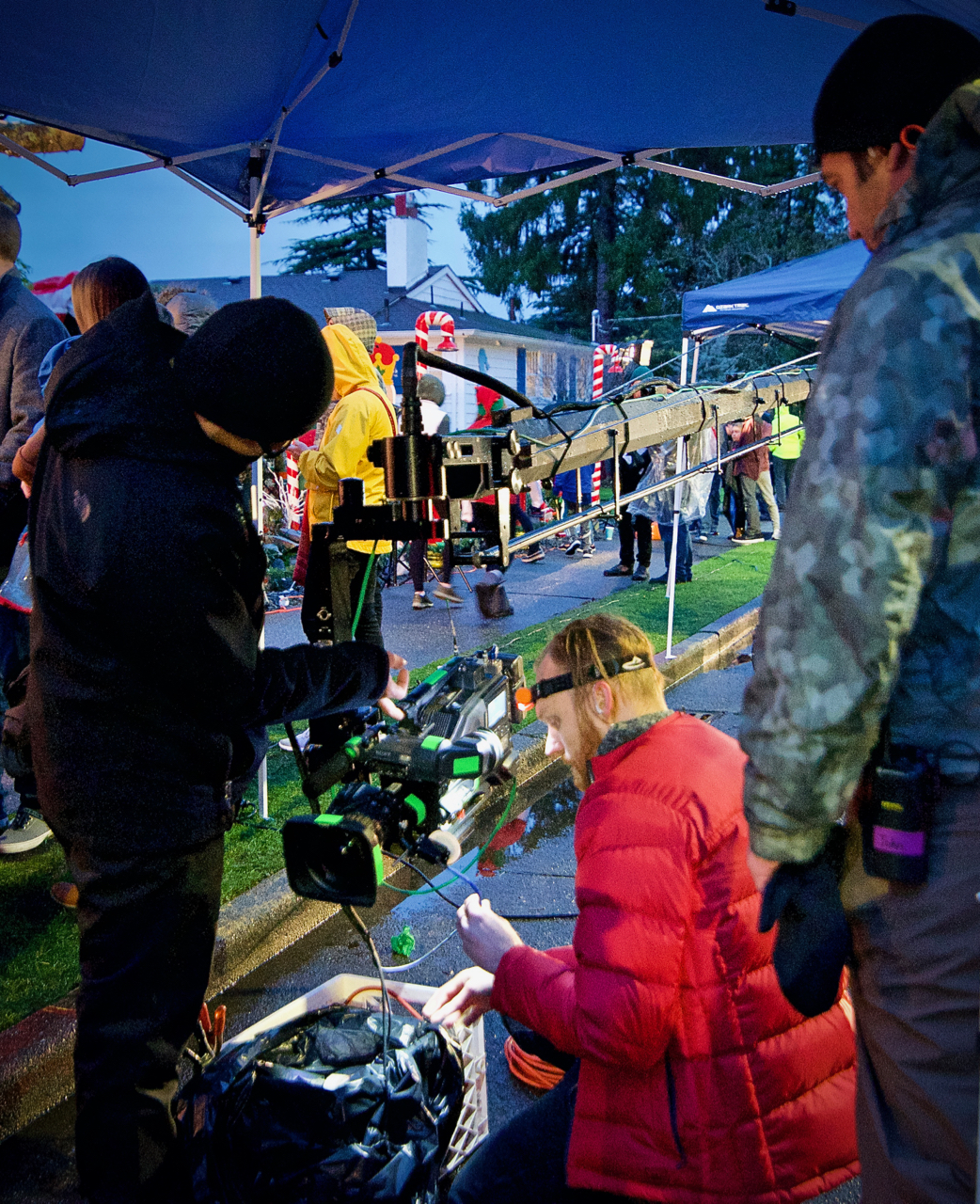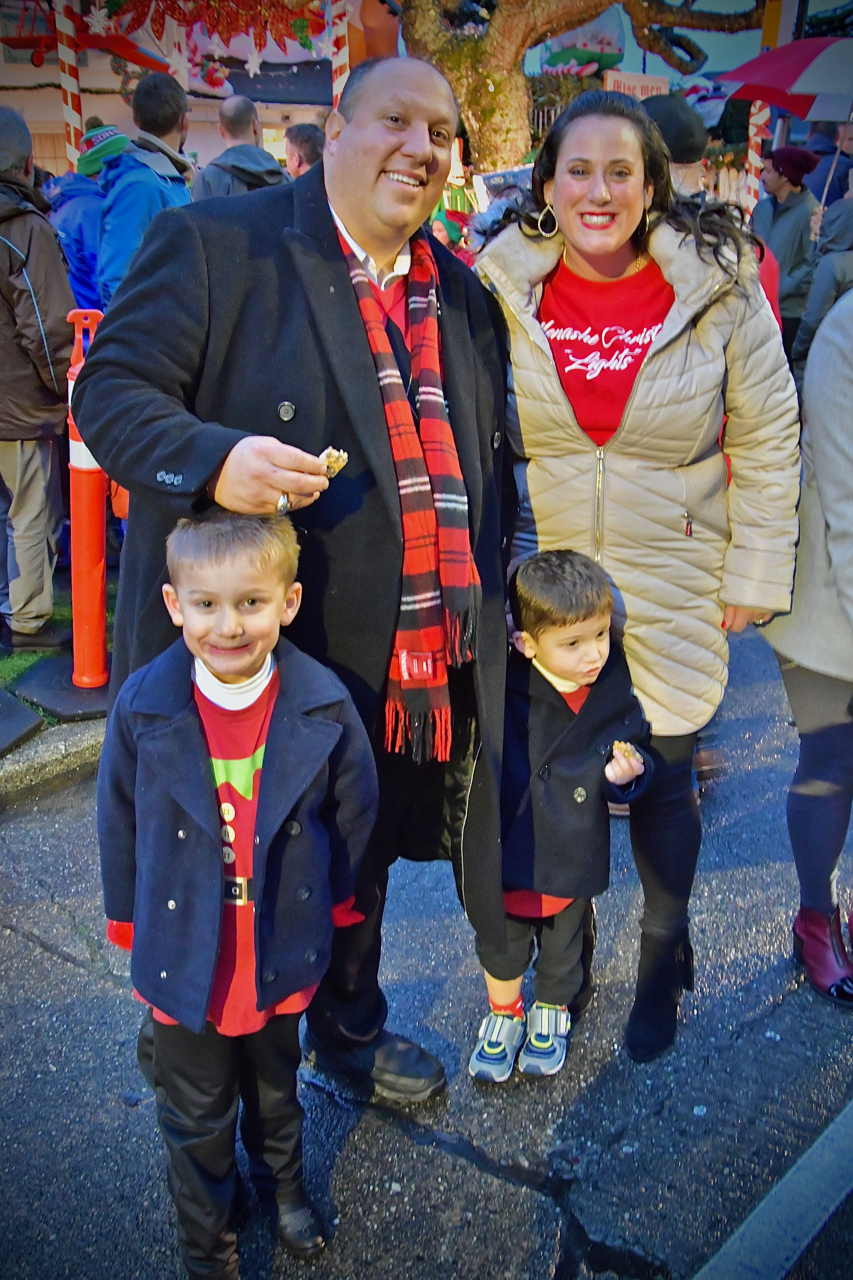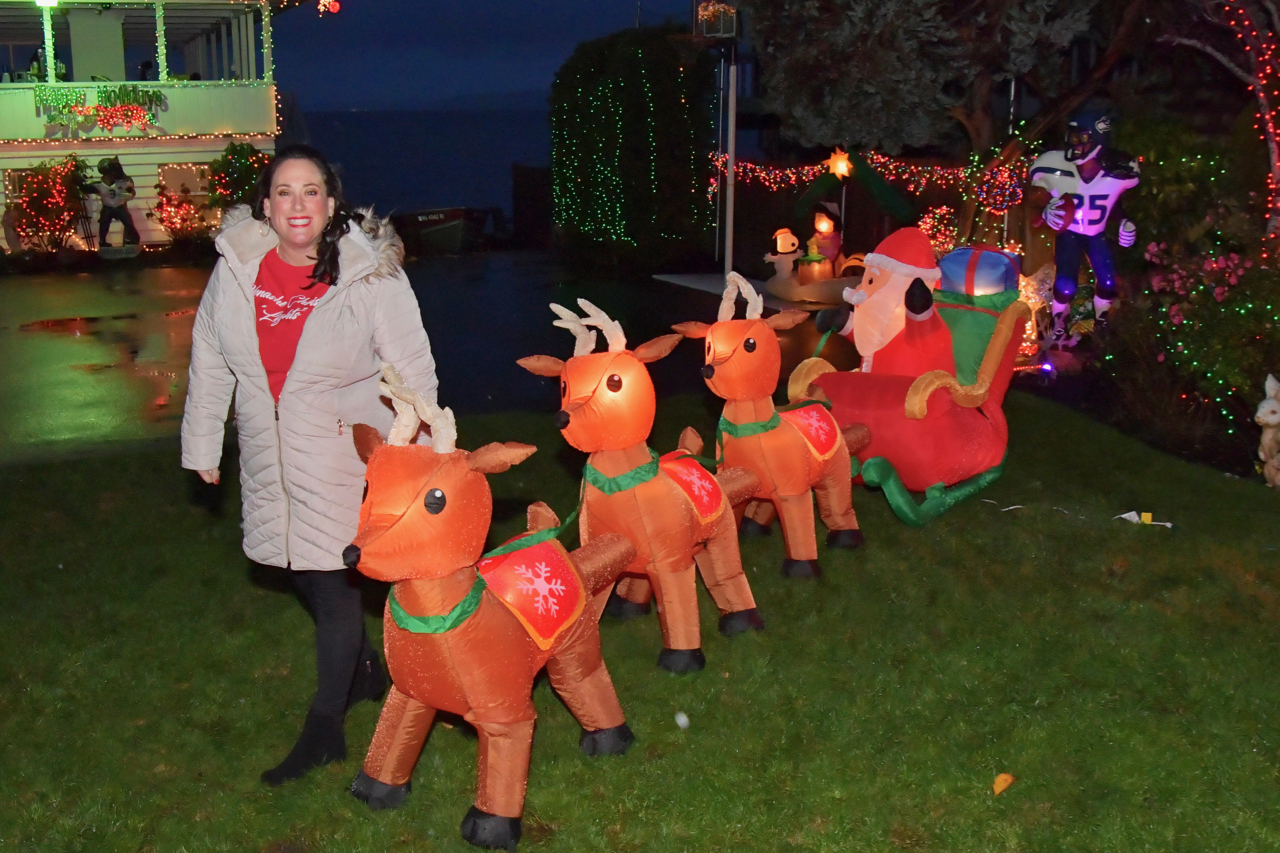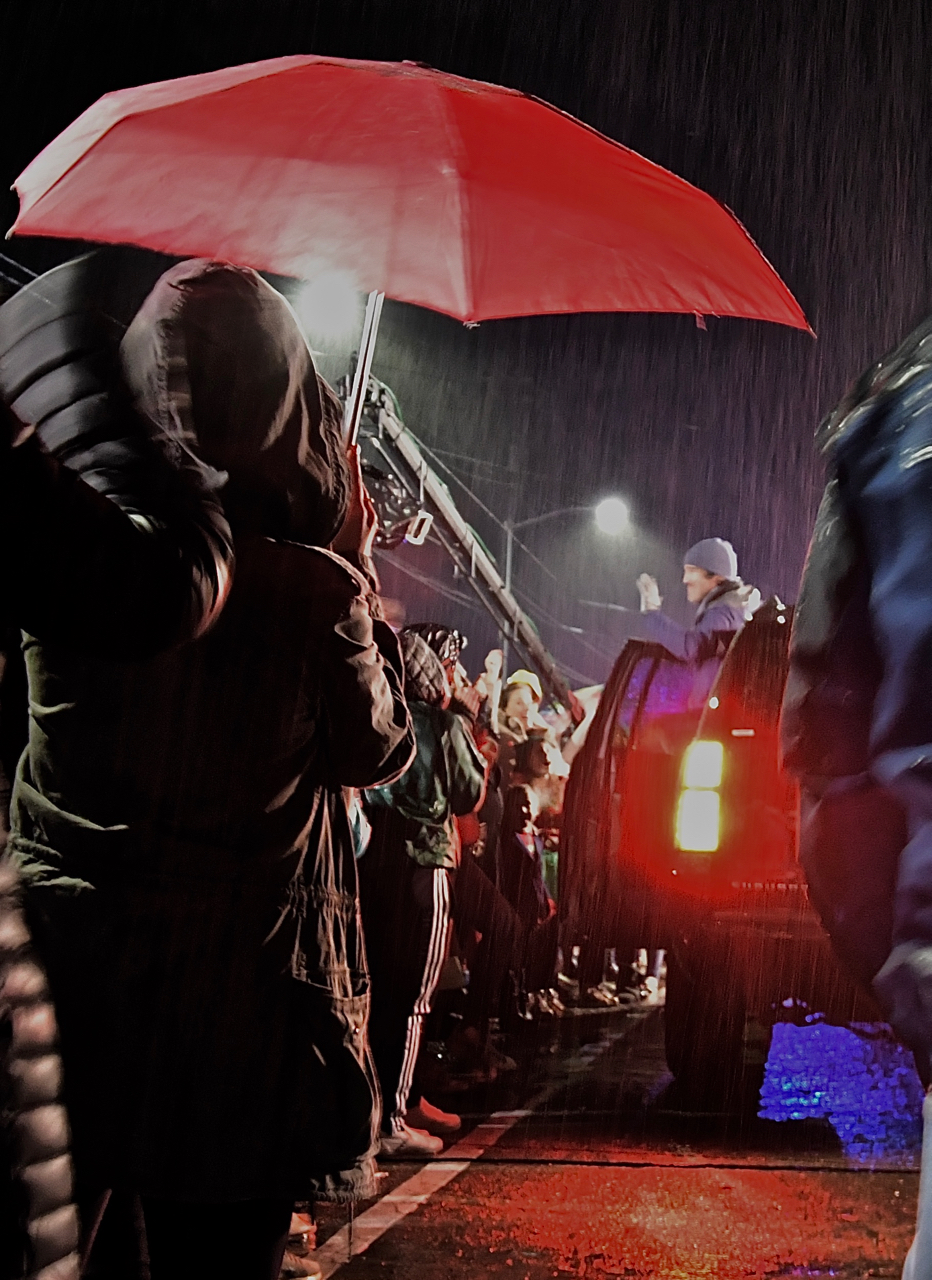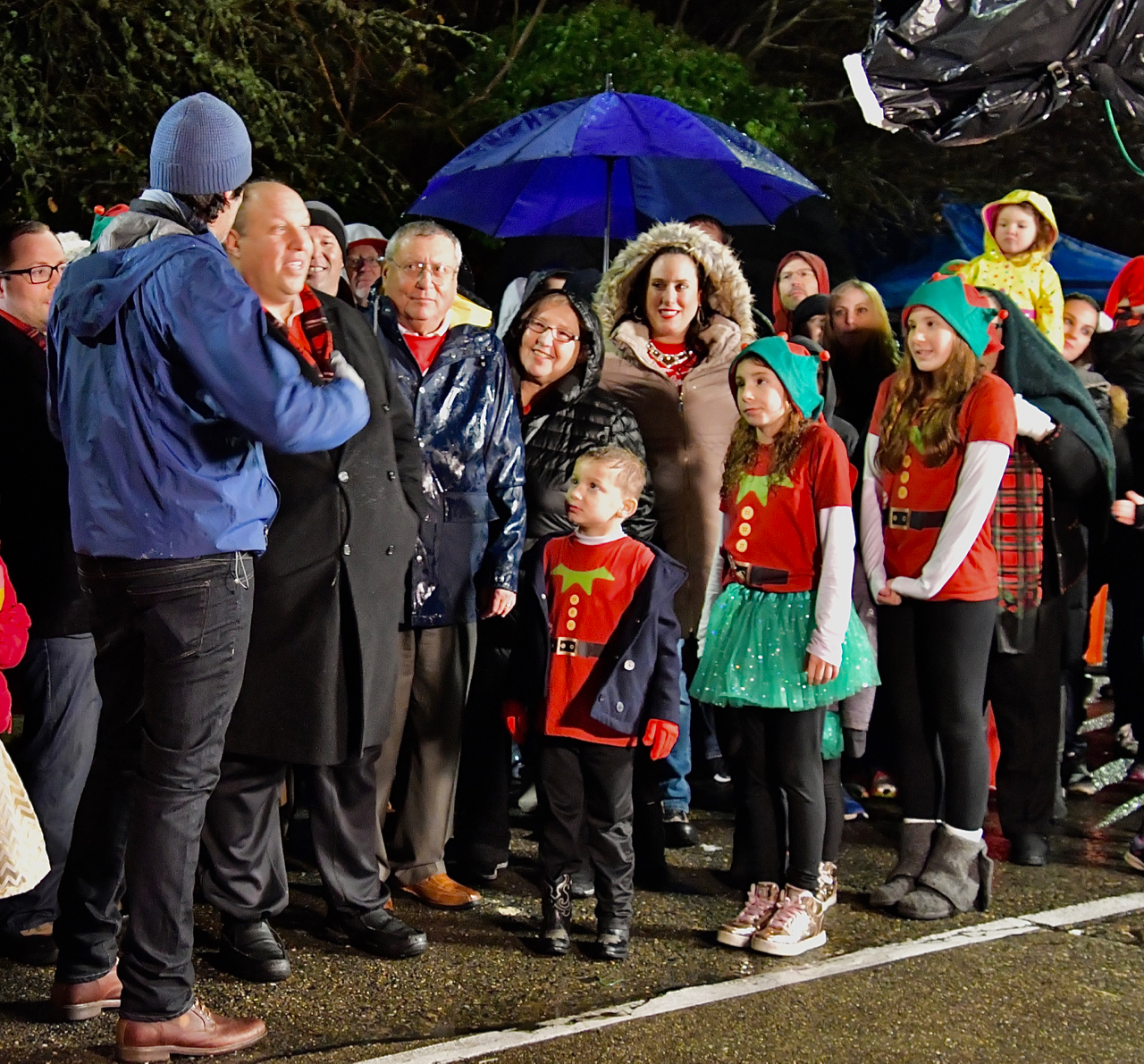 Comments
the menashe family is a beautiful family!
Thanks for sharing your beautiful Christmas lights display. I think you all should have won the fifty thousand dollars. Good luck next year!