Admiral Theater's Dinah Brein to retire; Familiar face has a major music background
Admiral Theater's Dinah Brein to retire; Familiar face has a major music background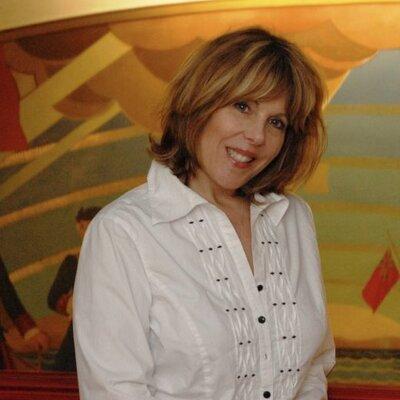 Wed, 12/06/2017
A familiar face at the Admiral Theater will be missed by many next month as long time manager Dinah Brein will be retiring starting in January. She announced the retirement and said she wanted "to sincerely thank you for all of the support, encouragement and Goodwill you have shown me and "the other old girl".  I will be looking to do some kind of creative venture in the spring." She was instrumental in helping guide the makeover of the historic theater where she has worked since 2008.
Brein, whose brother's company has owned and run a small network of theaters called Faraway Entertainment, has a long history in the music industry and in 2013 won the Today Show "Quest for the Best Today Show Jingle" songwriting contest with partner Jon Michaels. She summed up her musical background by writing that she has "been a signed staff writer for such publishing companies as; Famous Music, EMI, Motown.
I am prolific in many styles from rock/pop/country/R&B and AC. Stephanie Mills took me to number 3 with Comfort Of A Man, other covers by Thelma Houston, Geveeta Steele, , Robbie Neville, Fee Waybill, Mary Wilson, Christopher Cross, Fergie (Wild Orchid), and have worked with Tori Amos, Fergie, Jamie O'Neil, Gretchen Wilson, Brad Cotter, and Melinda Doolittle. 
I have had my music featured on such TV shows as: 
Touched By An Angel, Dawson's Creek, Melrose Place, Young & The Restless, HBO series and specials, Baywatch, ABC Children's special and more. 
Film work includes; 
Jacknife (Robert Dinero), Lambada; Kick Boxer, Nightmare on Elm Street, Perfect, and others. 
I have a large catalog available for recording as well as offering my producer skills for projects, demos, and artist packages.
Who are my influences? Here's the recipe.
Paul Simon meets Sting, has tea with Billy Joel and scones with Don Henley and then they all go over to Luther Vandross's house for barbeque. While there, early Carole King, colaborates with Mindy Smith, who then add a new verse by Macy Gray while Aretha adds serious background, mixed in with greens from Al Green, Prince, Alannis Morrisette and is presided over by the godly yet incredibly smart lyrics of Nicole Nordeman."