West Seattle Police Blotter Week of 1-15-18
West Seattle Police Blotter Week of 1-15-18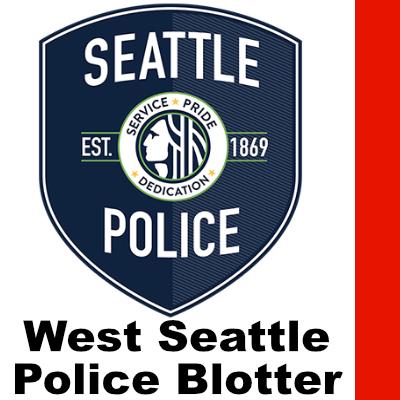 Mon, 01/15/2018
Officers asking for help in investigation of home invasion robbery
Detectives are investigating a home invasion robbery that occurred just before noon on Thursday, Jan. 4 in the Puget Ridge neighborhood in West Seattle. Officers were dispatched to a robbery call in the 5200 block of 18 Ave SW, which reported that four suspects, armed with at least two handguns, forced their way inside the home after pistol-whipping one of the family members outside. The suspects demanded money, but the family told them they did not have any cash in the home. The suspects were in the residence for less than two minutes and did not take anything of value. They fled in a silver four door vehicle, believed to be a 1999 Buick. During a canvas of the neighborhood, surveillance cameras captured a possible suspect vehicle several blocks away.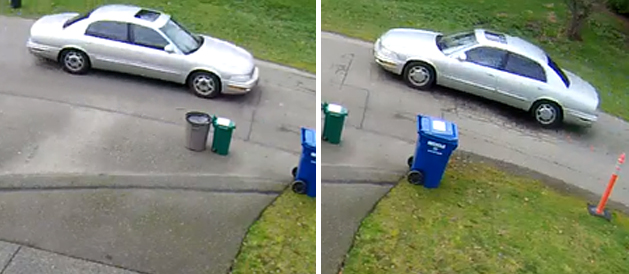 The video shows the suspects' vehicle was missing a lug nut cover on the passenger side tires. Anyone with information on this robbery is asked to call (206) 386-4050.
Backyard sheds burglarized
Just after midnight on Sunday, Jan. 7, a man residing in the 9400 block of 23 Ave SW heard his dog start barking at something in the backyard. He assumed it was an animal, but in the morning, he discovered his detached shed had been burglarized. The doors were open and multiple tools were dragged out and left in the yard. He did not know if anything had been taken. The burglar entered from the neighbor's yard. The fence was broken. Boards had been removed and set aside. The suspect(s) left behind a bag filled with hand tools. The neighbor's shed was also burglarized. 
Storage unit burglarized
Around 2:30 p.m. on Sunday, Jan. 7, officers were dispatched to the 7100 block of Delridge Way SW to investigate a burglary at a storage facility. The victim said that her unit showed signs of being searched. She could not be sure if any property was missing. The manager of the storage unit said that the day before, he noticed that a suspect had cut a padlock and broken into the facility. Officers were unable to find fingerprints. 
Garage burglarized on SW Barton
Multiple victims met officers in the 1700 block of SW Barton, when they arrived around 1:15 p.m. on Sunday, Jan. 7 to investigate a burglary. Officers interviewed three individuals about the crime, which took places in the residents' garage. The burglar came through a back door, breaking a padlock. Officers checked the area for witnesses and fingerprints – but were unable to obtain either.