Twelfth Night Productions prepares unique version of "12th Night"
Twelfth Night Productions prepares unique version of "12th Night"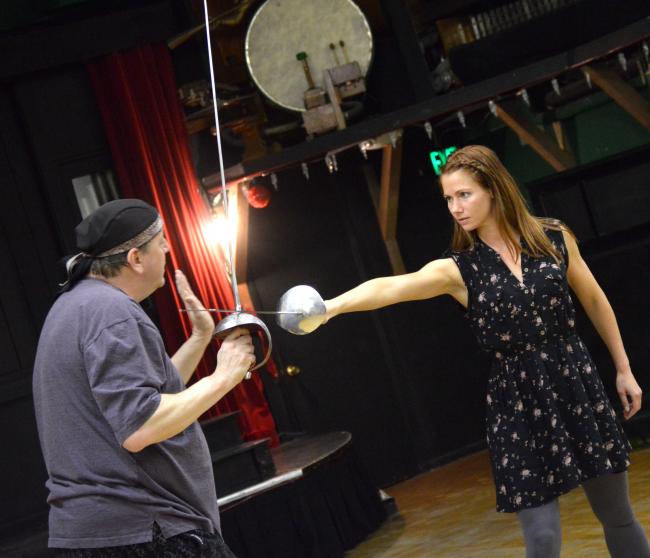 Photo by Lindsay Peyton
Mon, 04/02/2018
Theatres across town are dedicating performances to the Bard of Avon this year for the Seattle Celebrates Shakespeare festival.
In West Seattle, Twelfth Night Productions is joining the fun, creating its own take on a play that shares its name.
This version of Shakespeare's Twelfth Night is set in New Orleans in the 1930s.
This production will be performed at Youngstown Cultural Arts Center, 4408 Delridge Way SW, at 7:30pm Friday, April 13 and Saturday, April 14, as well as Friday, April 20 and Saturday, April 21. Sunday matinees are slated for 3 p.m. on Sundays, April 15 and April 22.
Jane Ryan and Rick Springer, president of the board for the theatre company, are co-directing the play. Both are jazz fans and wanted to incorporate the artform into the show. Springer will even play saxophone in the production.
"You can do it 'á la Shakespeare,' and a lot of people do," Springer said. "Or you can find a new setting."
In this play, the setting is a tribute to Louisiana. "The set will be lush, with a lot of trees and vines," Springer said. "It will look very Southern."
"It supports the decay that's going on," Ryan added. "There's something wrong."
The plot starts with a shipwreck. "Viola literally gets washed up on the beach," Ryan said. "She's so good and open."
Viola and her twin Sebastian each think the other has drowned. Viola disguises herself as a male page and enters Duke Orsinos service.
The town's Countess Olivia has already attracted Orsino, but has two other would-be suitors.
Relationships grow tangled and then unravel. "Our play is moving towards a happy ending," Ryan said.
She promises a fun night for the family, filled with music and a sword fight. The play itself is slightly updated to make it more accessible to the audience.
"It's definitely not modern, but it's been modernized," Springer said.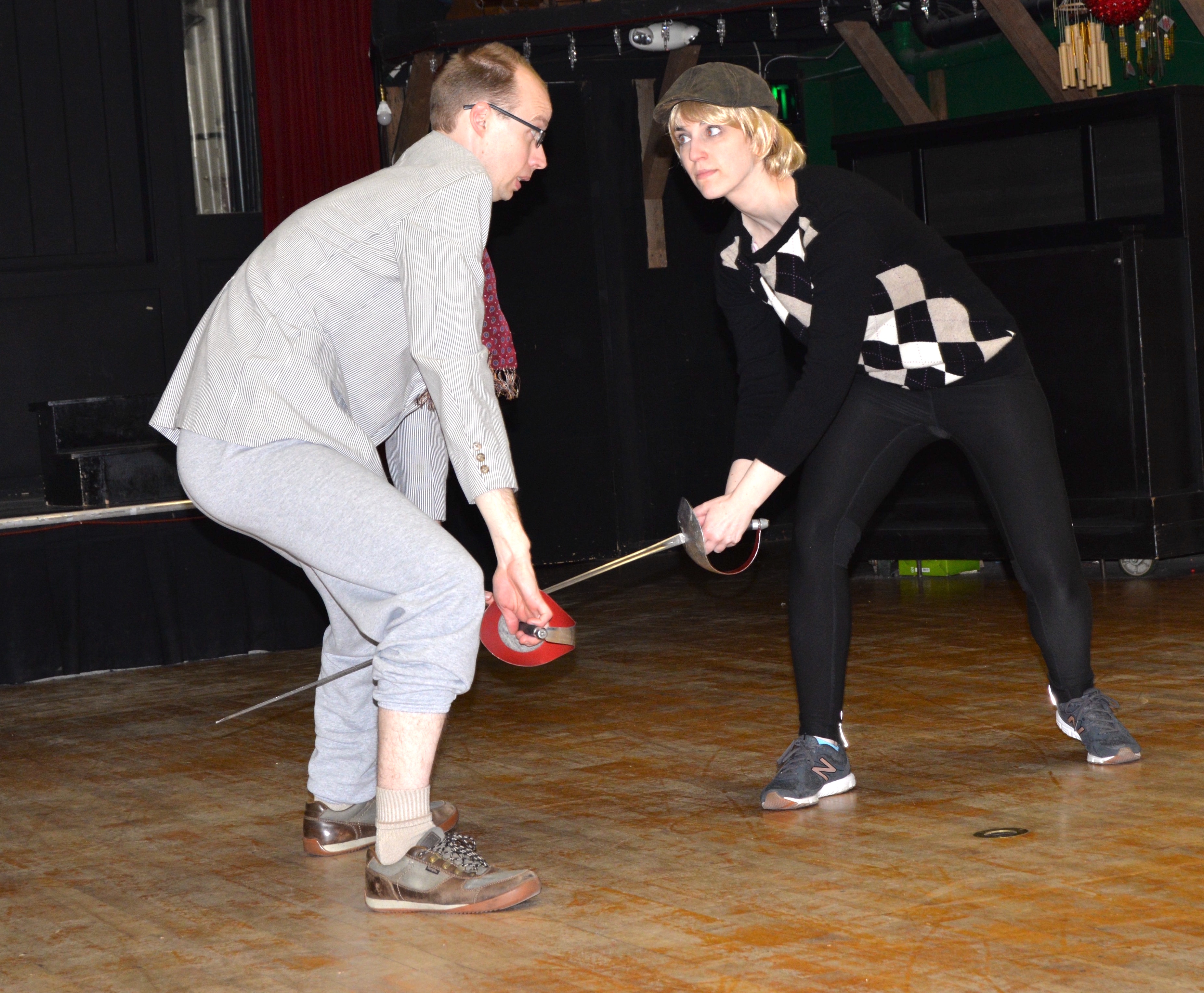 He explained that Twelfth Night Productions has not done Shakespeare in years. The theatre group is actually named for the 12thnight of Christmas, not the Bard's tale.
The organization started as a week-long summer camp for children about three decades ago. Founder and artistic director Mary Opland Springer, Rick's wife, led the young thespians through a variety of workshops, from serious dialogues to Saturday Night Live skits.
"Mary started this program for kids," Springer said. "The kids got too old for it, but they wanted to keep going."
In 1995, the group performed it first full-length production, Shakespeare's "A Midsummer Night's Dream." Before long, they committed to two shows a year. Then, the season expanded to four plays annually. A traditional holiday radio-style show became Twelfth Night Productions signature piece.
Over the years, the group has gained new performers, musicians, crew and volunteers. "There are still people who have been here since the beginning, and then we get new people," Springer said.
He added that for the past few years, Twelfth Night has attracted emerging actors. "It's an opportunity to get a big role on your resume," he said.
Artists in the production range in age from 10 to 65, creating an environment ripe for mentorship and collaboration.
Twelfth Night Productions is in need of volunteers and donors to keep the shows going. For more on how to help, or to purchase tickets, visit www.twelfthnightproductions.org.