Show must go on, ArtsWest's board president Jeff Michaelson finds solace in theatre
Show must go on, ArtsWest's board president Jeff Michaelson finds solace in theatre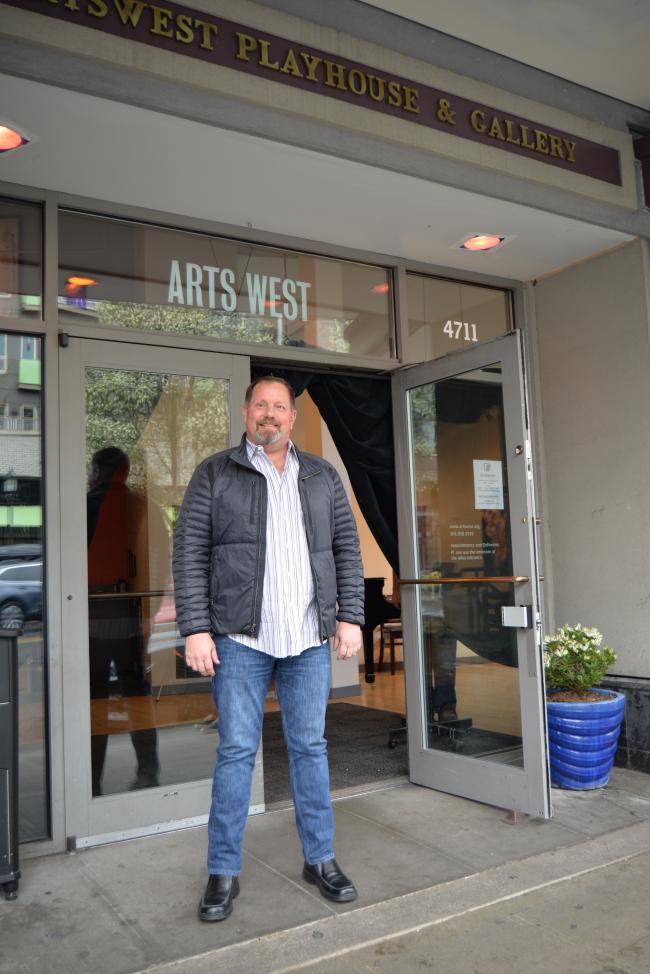 Photo by Lindsay Peyton
Thu, 04/12/2018
ArtsWest is preparing to bring "An Octoroon" by Branden Jacobs-Jenkins to the stage this month. The story takes place in 1859, when the heir apparent to a slave plantation falls in love with a woman who is an "octoroon," or one-eighth black.
"It's a play that's about how we perform racial roles in public and in private," director Brandon J. Simmons said.
Attending the recent "First Look" preview event for the play was ArtsWest' board president Jeff Michaelson.
"It came across very poignantly for me," he said. "But I look through a very different lens. I look through emptiness. Still, sometimes I see a lot more than people who have sight."
Michaelson lost his vision completely eight years ago, at age 48.
"I can't prejudge people anymore," he said. "My only way to interact is to say hi and stick out my hand."
Still, he said, after learning more about the themes in the theatre company's upcoming play, he went home with a lot of questions.
"How do I play my role?" he asked himself. "The thing I like about what we do here at ArtsWest is it always makes you think."
The productions spark conversations at intermission and after the shows. "That's a really good thing," Michaelson said. "It's a safe place for actors to explore their passion, and it's a safe place to come and have a reaction."
He shared a quote that is believed to be attributed to George Orwell, "In a time of universal deceit, telling the truth is a revolutionary act."
"The subject matter we have on stage is very timely," Michaelson said. "It's as important now as it was 50 years ago."
He is convinced that live theatre has the power to make an impact. After all, theatre has been life changing for him personally.
Michaelson was born in Highline Hospital, with a view of his house out the window. He grew up in Burien, graduated from Highline High School and now resides in Normandy Park. "I've lived here all of my life," he said.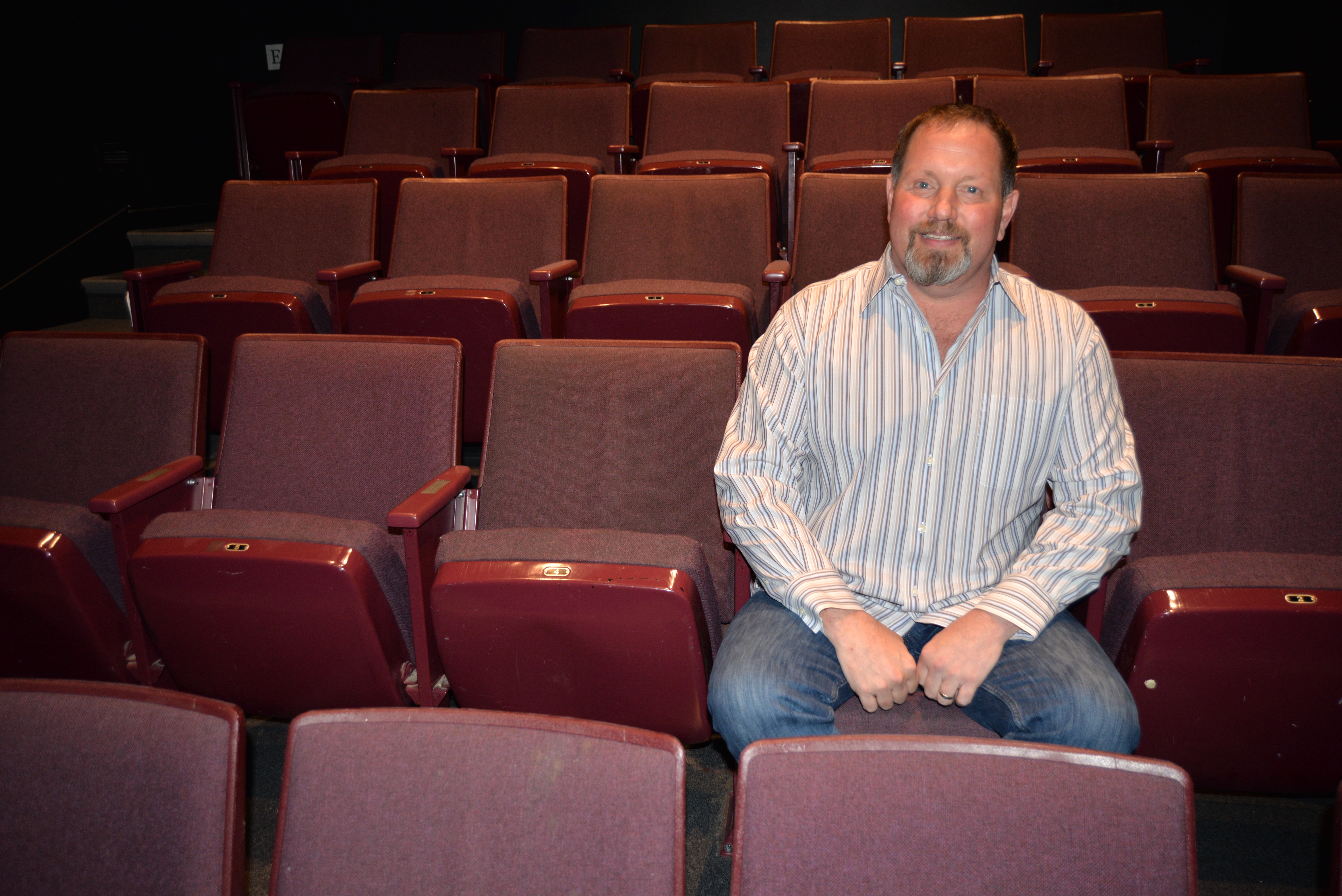 From a young age, Michaelson loved theatre and has fond memories of a grade school role in "Fiddler on the Roof" and attending Cirque Playhouse with his parents.
But after obtaining his sociology degree from University of Washington and diving into a busy career in technology, he had little time to pursue extracurricular interests.
Then, his vision started to deteriorate in July 2010, and he was completely blind by December.
Michaelson admitted that he struggled with the diagnosis at first. "For me, it was a process of acceptance," he said. "I can sit in a chair and do nothing, or I can keep going. My choice was to keep going."
He was on a search for something that would speak to him and he found it, by chance, at ArtsWest.
Michaelson went to a production of "Hair" with his husband Bob Kessingerin 2014.
"I wasn't sure what live theatre was going to be like," Michaelson said. "I didn't expect it to have the impact it did."
Something about the intimate space, the acting and the sounds of the theatre hit him right in the heart. "I was in tears," he said. "It was a great experience."
Michaelson had an "a-ha" moment. He felt called to do more to help keep the theatre company thriving. He started by becoming a donor and volunteer and then joined the board of directors. He served as vice-president last year before becoming president.
Michaelson said some might be surprised to know that the head of the board of a visual performing arts organization is blind.
He explains that in the audience, during a theatrical performance, everyone has to use their imaginations. "Live theatre is all about your personal experience with it," he said.
In addition, Michaelson said ArtsWest offers to make scripts available in advance and walk him through the set before the play starts so he can picture the scenes in his mind.
Michaelson particularly appreciates how ArtsWest'sartistic director Mathew Wright ties together each season. "It's not a bunch of unrelated plays," Michaelson said. "Thematically, it tells a story."
The current season is entitled "I am" and all plays are centered around identity.
"What you see on the surface isn't necessarily what the real story is," Michaelson said.
He encourages others to consider donating to keep theatre alive and well in West Seattle.
"It's easy to make a significant impact without making a huge donation," he said. "And if you're looking to come in and be entertained, and walk away thinking about what you saw, the circumstances of others, ArtsWest is a great place to come."
"An Octoroon" runs through May 13 at the theatre, which is located at 4711 California Ave SW.
For more information, visit www.artswest.org.
Comments
You are an amazing man Mr. I am proud to have met you and say I know him. Very inspiring and 💓 felt! Peace man. Keep on ROCKIN!🤘
You are an amazing man Mr. Michaelson I am proud to have met you and say I know him. Very inspiring and 💓 felt! Peace man. Keep on ROCKIN!🤘
Add new comment